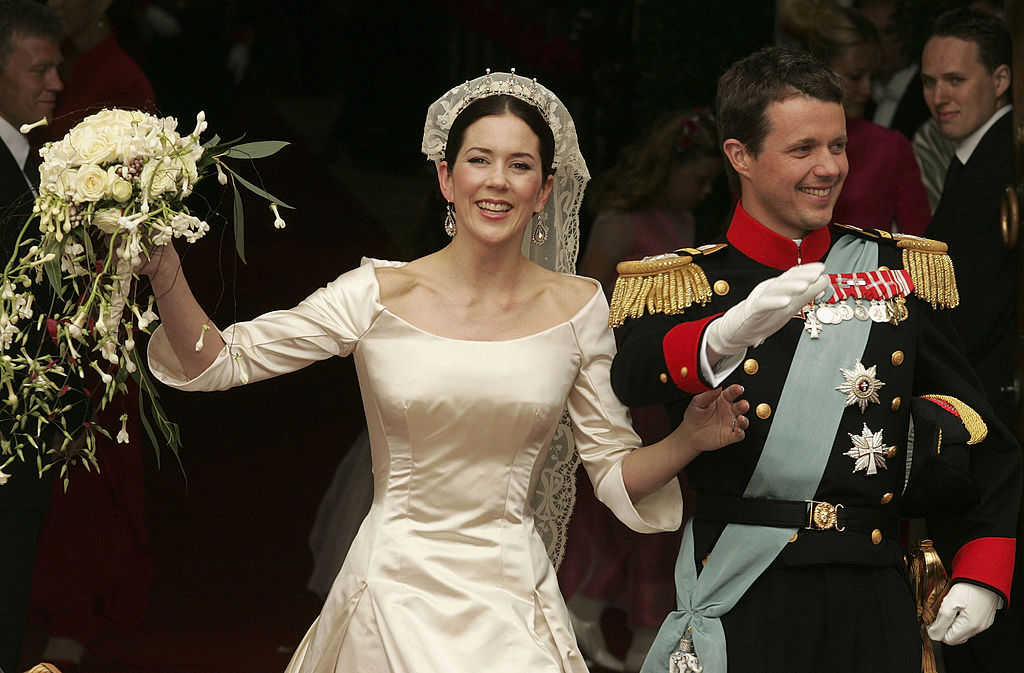 The waist of the dress itself was very simple, however, her outfit had a very sentimental touch. A wedding ring that belonged to Mary's late mother, who passed in 1997, was stitched into the bodice of her gown, near her heart. 
Paying homage to her Australian roots, Mary's bouquet incorporated eucalyptus, roses and a sprig of myrtle. Touchingly, Mary's bouquet was later taken to Scotland to rest upon her mother's grave. 
 

View this post on Instagram

 
However, the gorgeous addition fo her mother's wedding ring was not the most intrigued part of the dress's design – the ost unique feature of the Princess's dress, however, was found in the skirt.  Panels of the satin opened from her hip to reveal 8 meters of Irish lace. 
The lace was another sentimental touch, this time honouring Frederik's family. It was part of the original wedding gift to Crown Princess Margaret of Sweden, Fredrik's great-grandmother, which included the famous family veil.
Mary's skirt kept its fullness thanks to the 31 metres of tulle edged in French Chantilly lace underneath. 
The back of her dress also featured an iconic detachable train, which as comprised of 23.5 metres of satin. 
Crown Princess Mary also wore a Royal family heirloom during her special day, Crown Princess Margaret's veil, which had been passed down through the family by Queen Ingrid.
The veil was anchored with her wedding tiara, which she paired with new earrings of brilliant-cut diamonds set in platinum with South Sea Island pearls created by Marianne Dulong.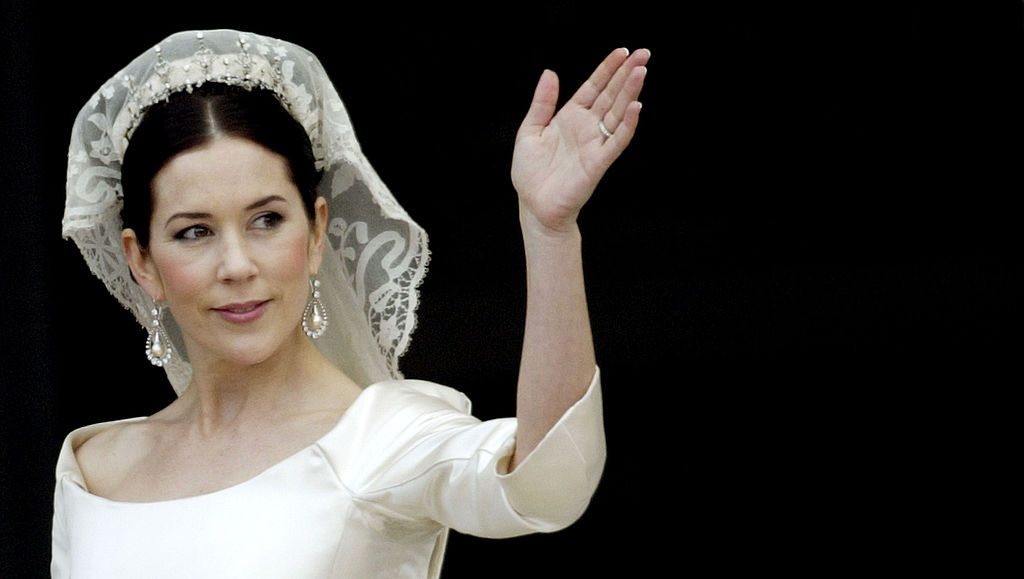 Other items included in the exhibition are a selection of outfits worn by the Crown Princess, like her blue sequined Jesper Jesper Høvring gown, a grey Prada dress, and the tiered gown she wore for Prince Frederik's 50th birthday celebrations.
The exhibition is open until the end of August 2022.
Check out the sweet moment Mary arrives to her wedding below: