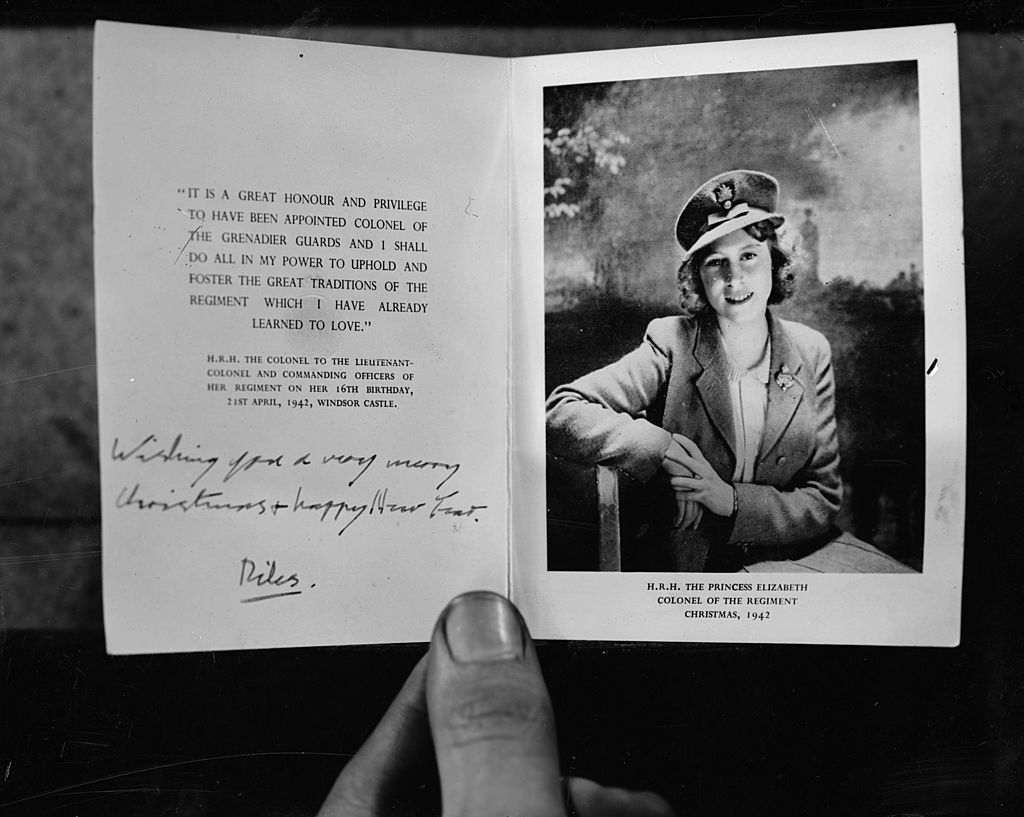 1942 – Princess Elizabeth
Ten years before she was crowned as Queen, then-Princess Elizabeth sent out her yearly Christmas card at the ripe age of 16. Her message is addressed to the Grenadier Guards regiment of the British Army as she became the Colonel on her birthday earlier that year.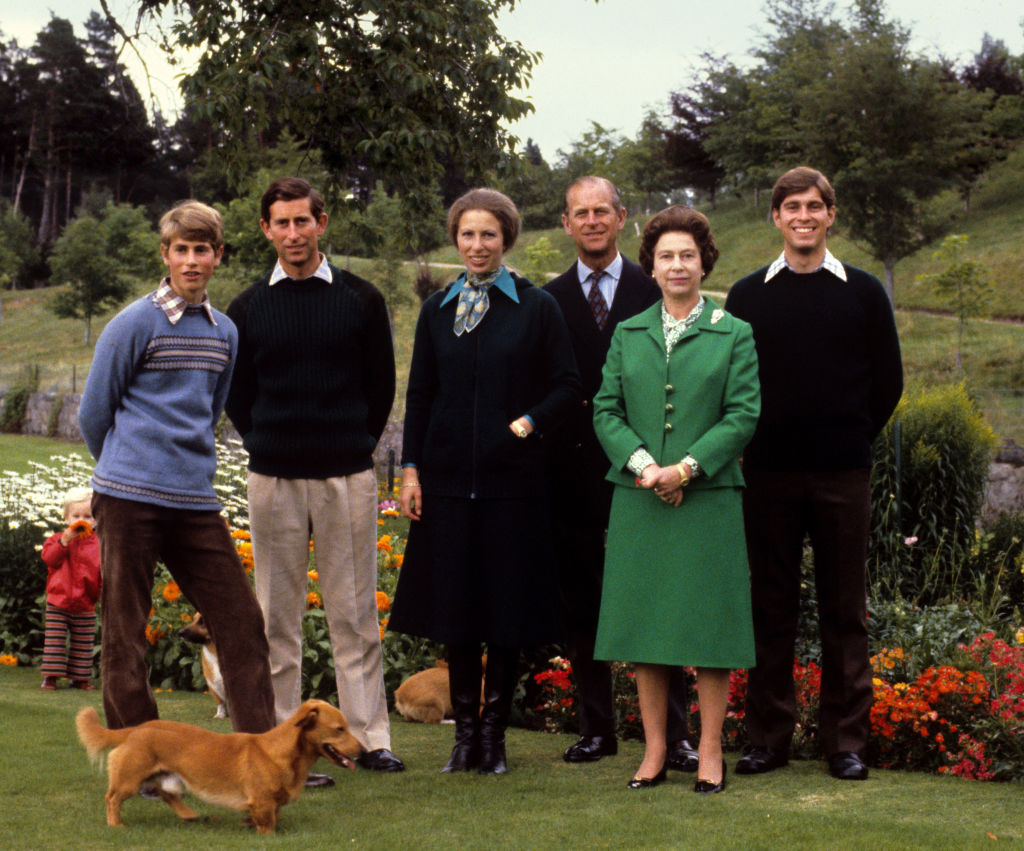 1979 – Queen Elizabeth, Prince Phillip and their children
This more relaxed family photo was taken at Balmoral Castle with Queen Elizabeth, Prince Phillip and their four children Princess Anne, Prince Charles, Prince Edward and Prince Andrew. If you look a bit closer, you'll notice a young Peter Phillips, Anne's son, standing in the background.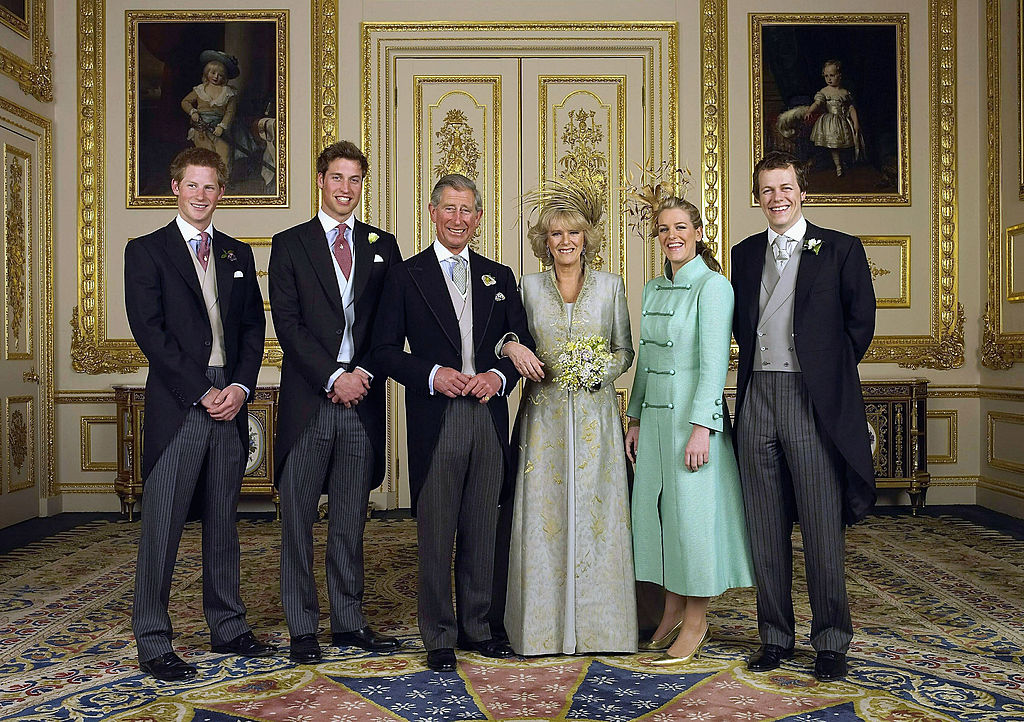 2005 – The then-Prince Charles and then-Duchess of Cornwall with their blended family
Despite their lengthy and very public romance, this was the first year that Camilla appeared on the annual Christmas cards. The photo was taken at their wedding in April of that year and includes the newlyweds and their collective children Prince William, Prince Harry and Laura and Tom Parker Bowles.
 

View this post on Instagram

 
2015 – Princess Charlotte's Christmas card debut
Despite being an absolutely adorable photo of the family, 2015 was made even more special as it marked Princess Charlotte's first Christmas. The snap was taken in late October of that year by photographer Chris Jelf.  In a statement released with the photo, Kensington Palace stated that William and Catherine were "very much looking forward to their first Christmas as a family of four".
 

View this post on Instagram

 
2018 – Duke and Duchess of Sussex
In 2018, newlyweds Prince Harry and Meghan Markle handed out their first solo Christmas card with a picturesque shot of the pair in a close embrace as they looked over fireworks. The shot was taken from their wedding earlier that year at Frogmore House and shows the Duchess still in her stunning white reception gown.
 

View this post on Instagram

 
2021- Archie and Lilibet
While 2021 was a tumultuous year for the world, with everyone adjusting to society's "new normal", Meghan and Harry warmed the hearts of royal fans across the globe by releasing the first-ever image of their daughter Lilibet on their 2021 Christmas card. "This year, 2021, we welcomed our daughter, Lilibet, to the world. Archie made us a 'Mama' and a 'Papa', and Lili made us a family", the message on their card read.
 

View this post on Instagram

 
2021- The Wales' family trip to Jordan
Catherine and William have become known for their down-to-earth Christmas cards and 2021 was no different. In keeping with royal tradition, the couple shared a portrait of their family which was taken during a private trip to Jordan earlier in the year. The festive portrait shows the couple, seated in front of what looks to be a white and copper-coloured sandstone rock formation.  The Royal heir sports matching khaki leather moccasins and rests his left hand fondly on the lap of his wife. Their now-grown children sit by their side with cheeky smiles.
 

View this post on Instagram

 
2021- Charles and Camilla's pandemic Christmas
In 2021, then-Prince Charles and then-Duchess Camilla's Christmas card perfectly summed up the unusual year. In the candid photo, the King and his wife are seen wearing face masks while attending the Royal Ascot that summer. The snap shows Charles wearing a black mask as he helps Camilla adjust hers. It is understood that while the 2021 Royal Ascot pushed through, organisers had strongly encouraged attendees to wear face masks around the venue.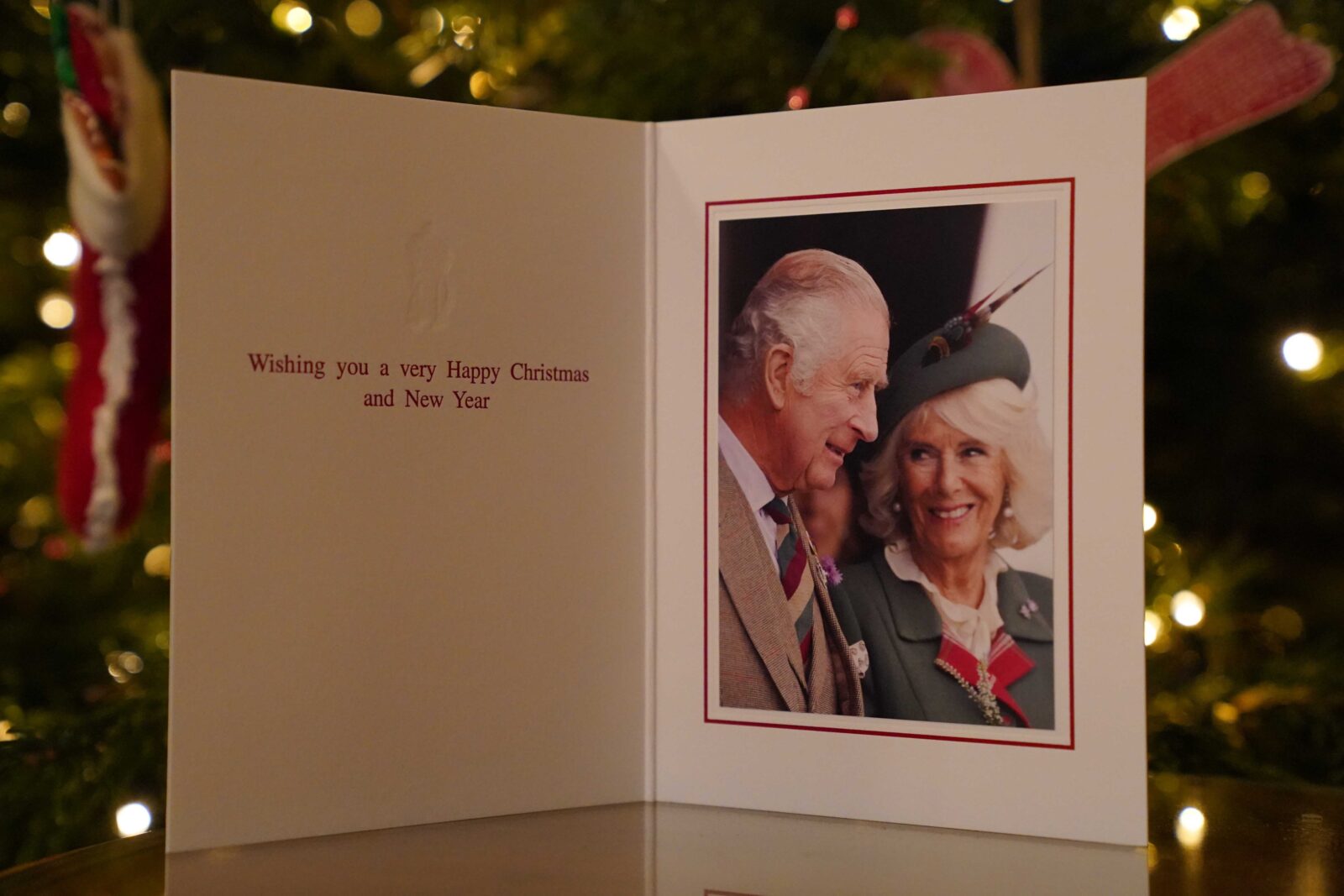 2022- Charles and Camilla's first card as King and Queen Consort
The image chosen for Charles and Camilla's first Christmas card of their reign shows a candid shot of His Majesty and the Queen Consort at the Braemar Royal Highland Gathering on September 3, a week prior to Queen Elizabeth II's death. In the photo, the Queen Consort, lovingly gazes over to her husband who looks smart in his tweed suit jacket with gold accents. This year's photo was captured by royal photographer Sam Hussein, who also took the photo the couple chose for their 2021 Christmas card.