Diana Spencer marries Prince Charles, 1981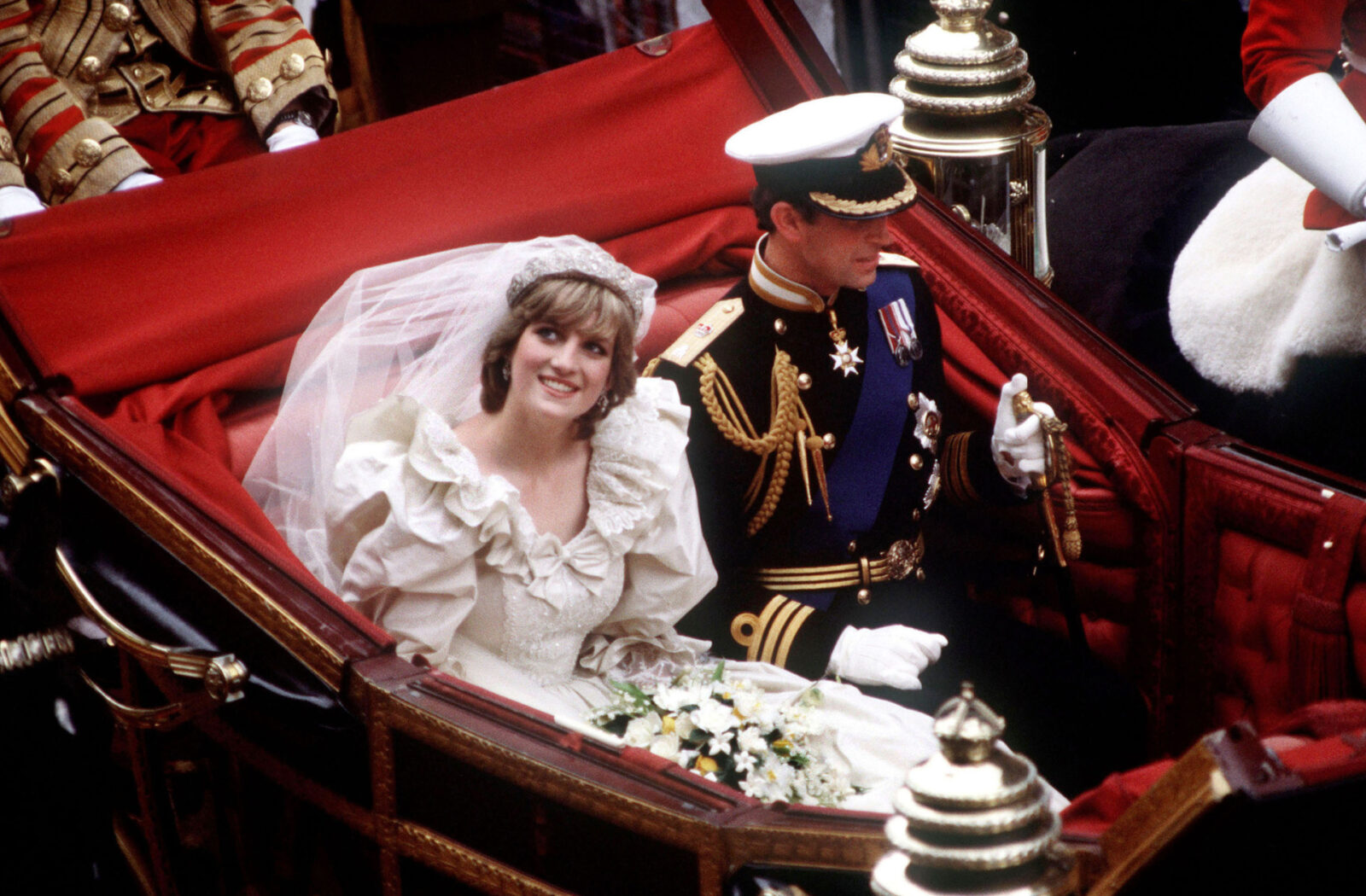 Five months after their engagement, the royal couple tied the knot in a traditional wedding ceremony at St Paul's Cathedral in London. The wedding was a major news event and watched all over the world.
Diana's now-iconic wedding dress was considered one of the most closely-guarded secrets in fashion at the time. Crafted by British designers Elizabeth and David Emanuel, the ivory silk taffeta and antique lace gown had the longest train in royal history, measuring 7.6 metres, and was covered in sequins. The dress was valued then at £9000 (£35,500 today, which is about AU$63,000)!
Eleven years after their wedding, the couple separated. They divorced four years later in August 1996.
The Prince and Princess of Wales on their honeymoon, 1981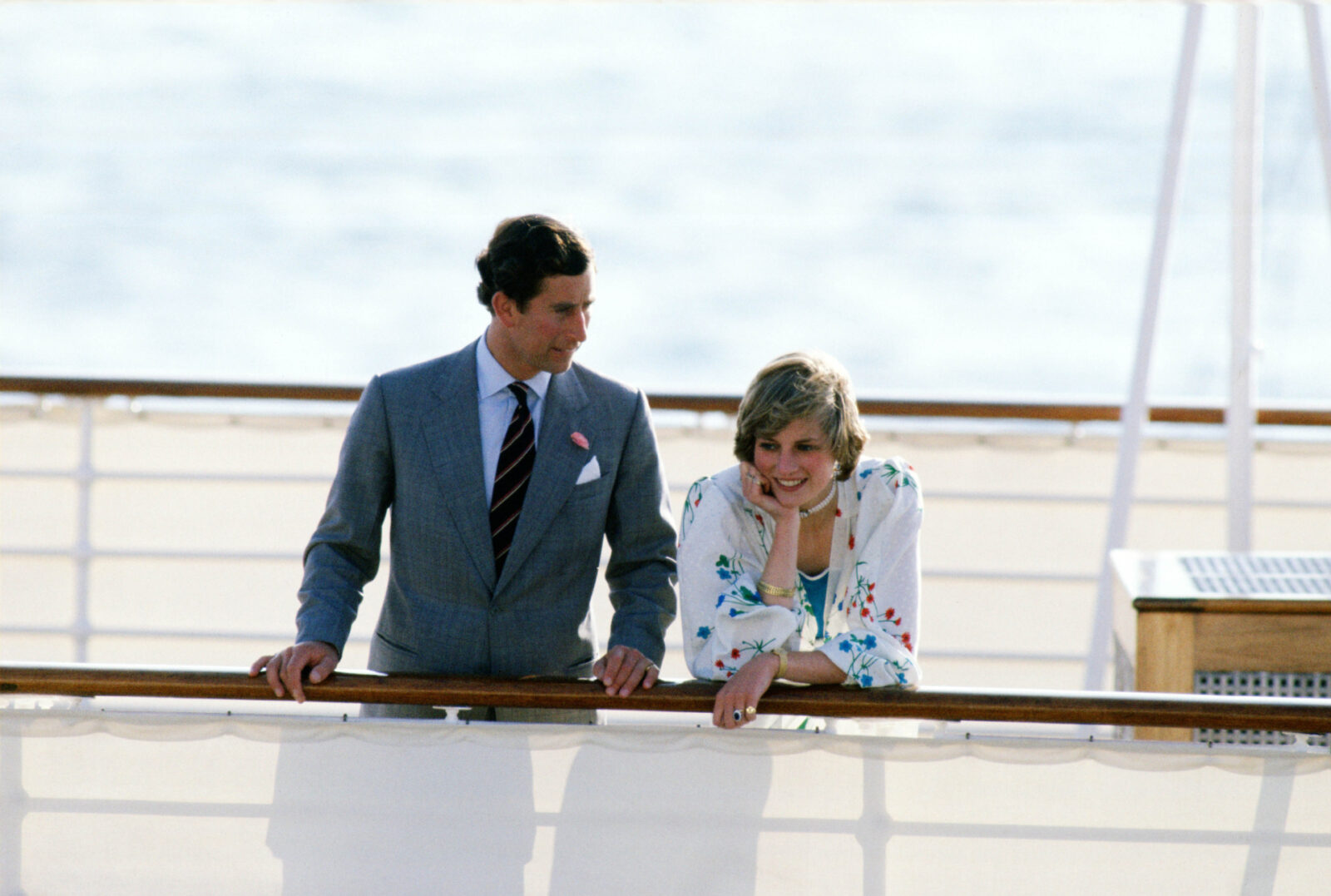 For their honeymoon, the pair spent three days together in Broadlands, a country house in England, before embarking on a 11-day cruise of the Mediterranean.
Prince William's birth was announced, 1982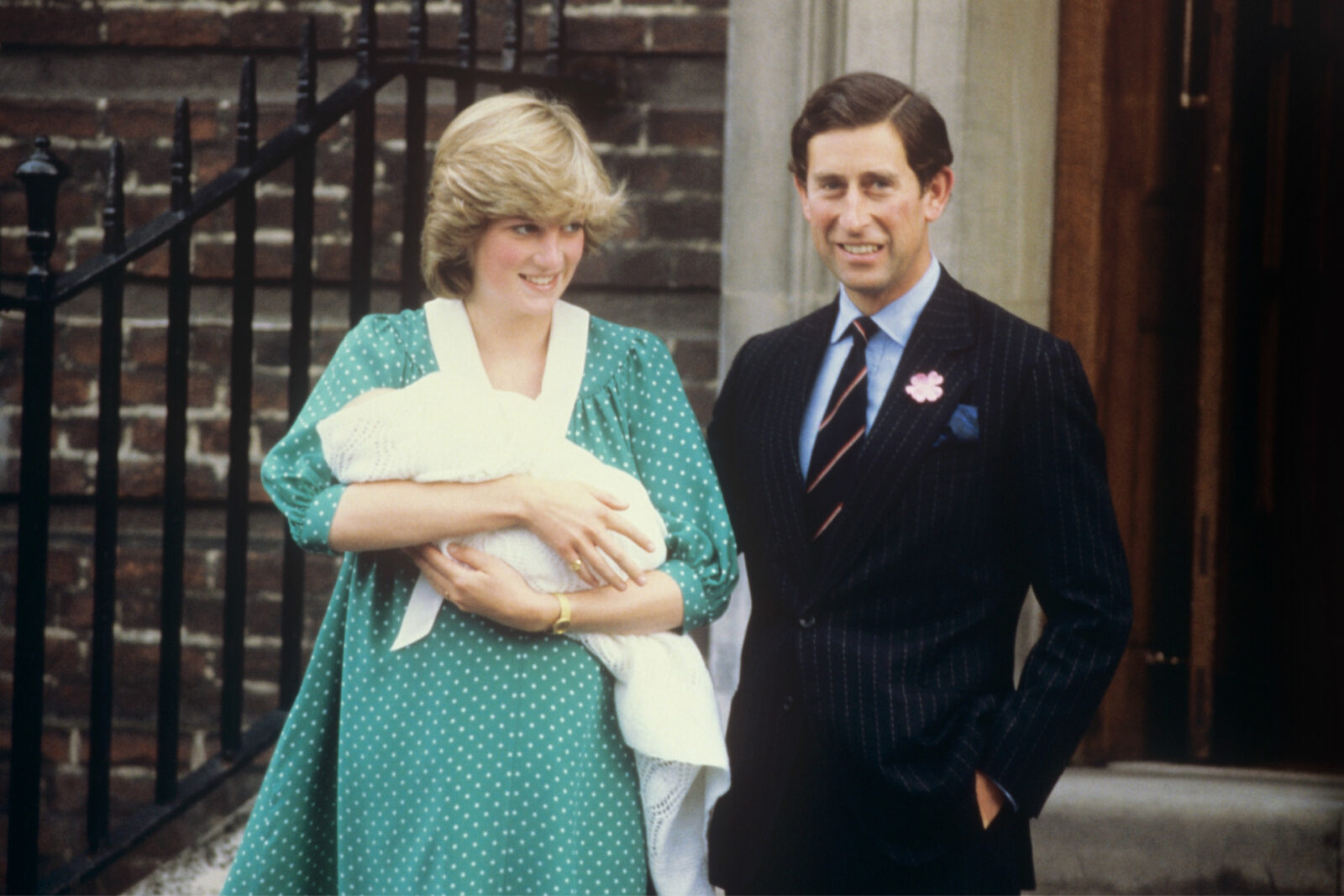 Diana and Charles' first child, William Arthur Philip Louis, was born on June 21, 1982 in Paddington, London. Here, Diana and Charles are pictured on the steps of St Mary's Hospital, a royal tradition Prince William has held up with his own three children, George, Charlotte and Louis.
Princess Diana with baby Prince Harry, 1984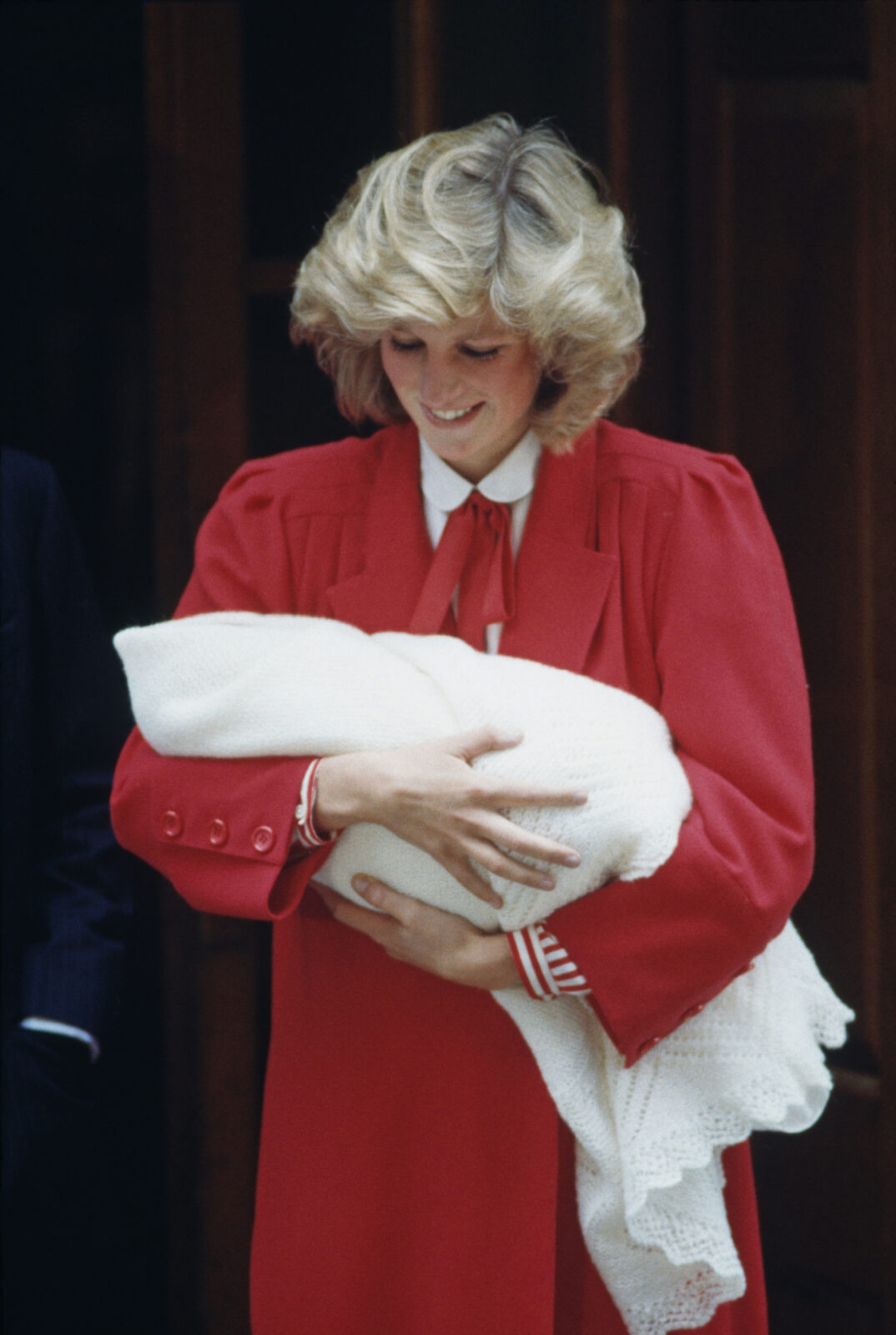 In 1984, Princess Diana became a mother for a second time, welcoming Henry Charles Albert David into the world.
Princess Diana with her two boys, 1985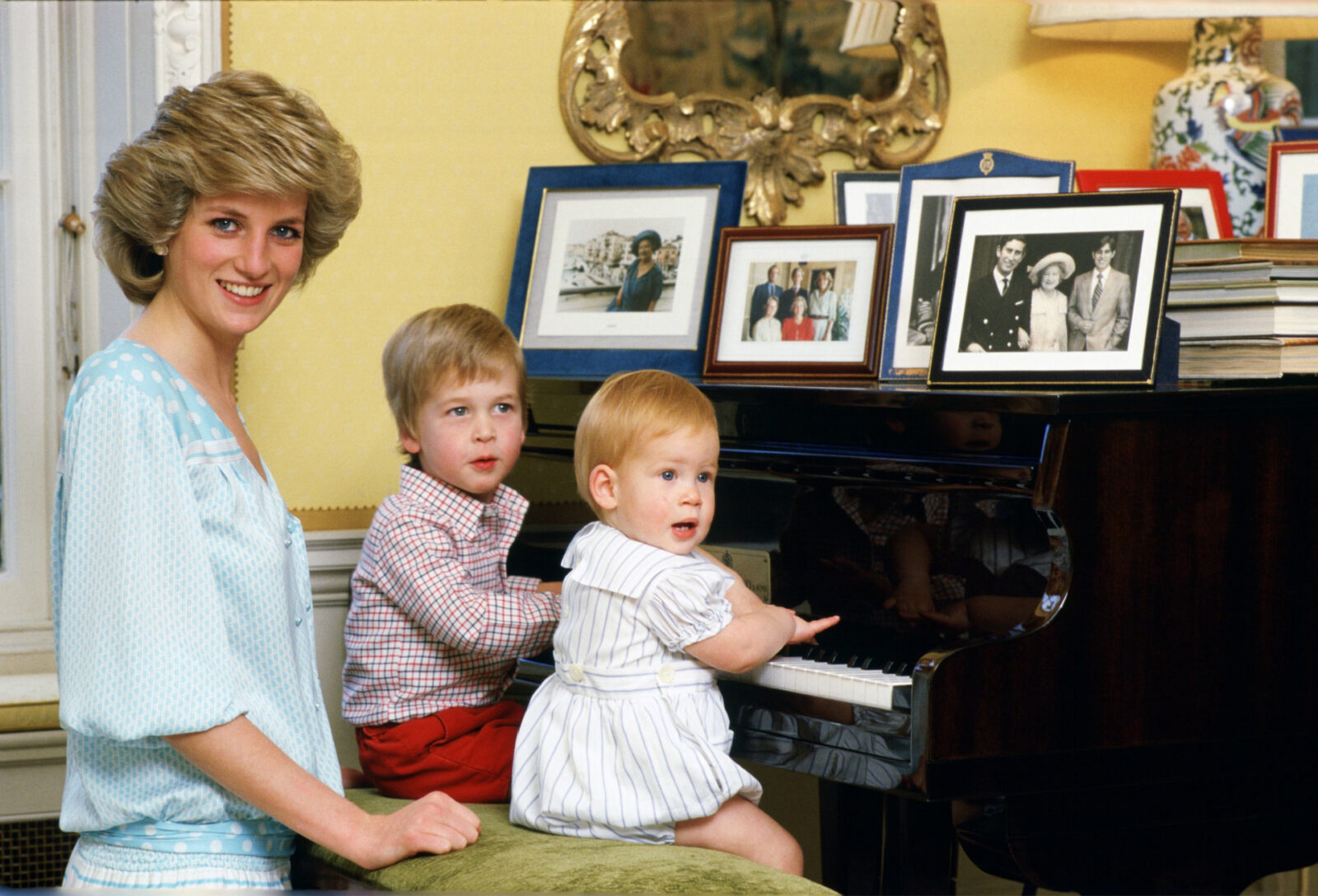 What an iconic image! Diana is pictured here with her two adorable boys Prince William and Prince Harry at Kensington Palace
Princess Diana dances with John Travolta, 1985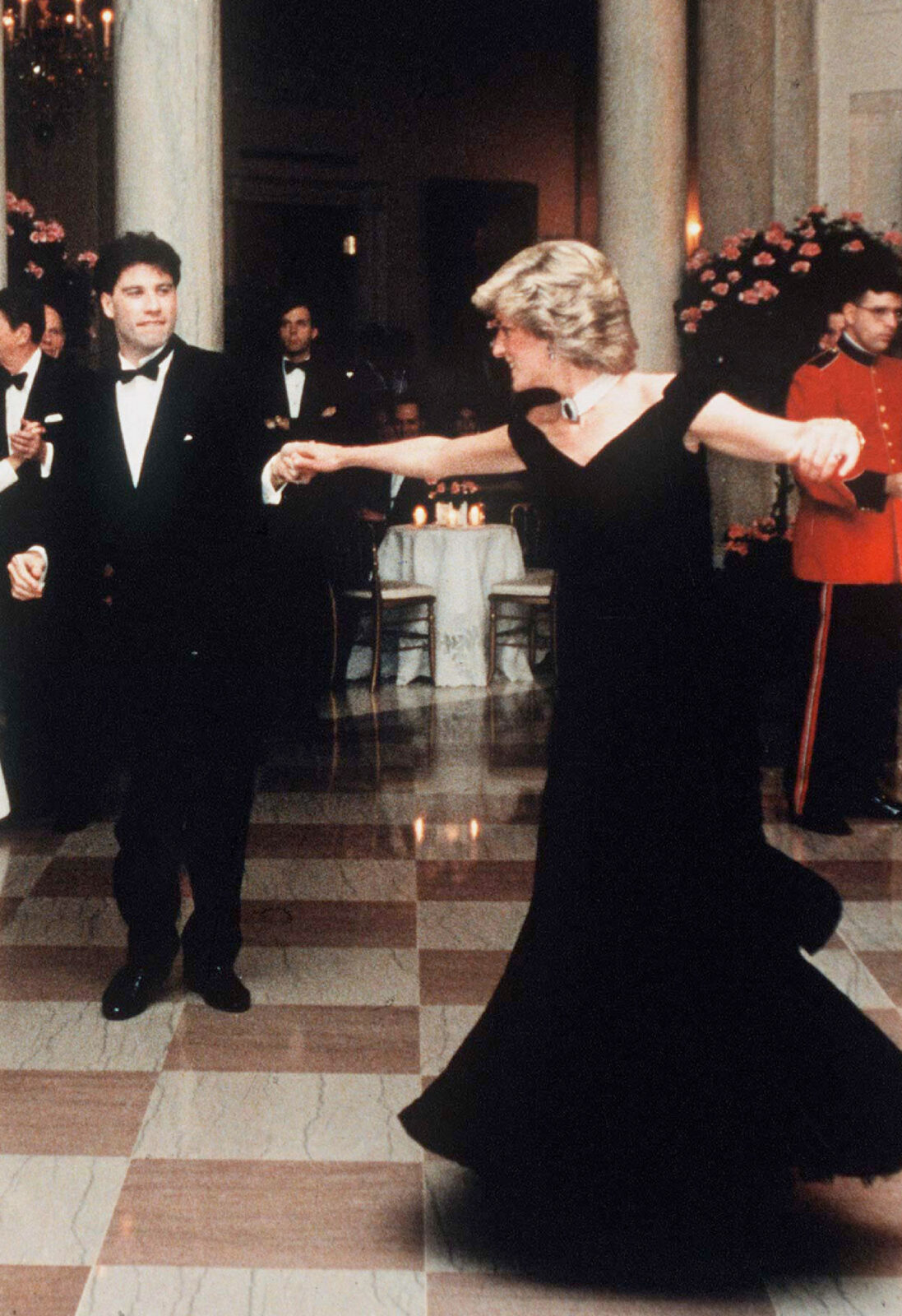 When it comes to royal fashion, no one did it better than Diana, and her iconic fashion choices live on in the hearts and minds of her supporters around the world to this day. However, one of her most iconic looks was this ruched, midnight-blue number designed by Victor Edelstein which she wore to a state dinner at the White House in 1985. At the event, Diana was photographed dancing with Grease star and heartthrob John Travolta.
Princess Diana and Prince Harry, 1987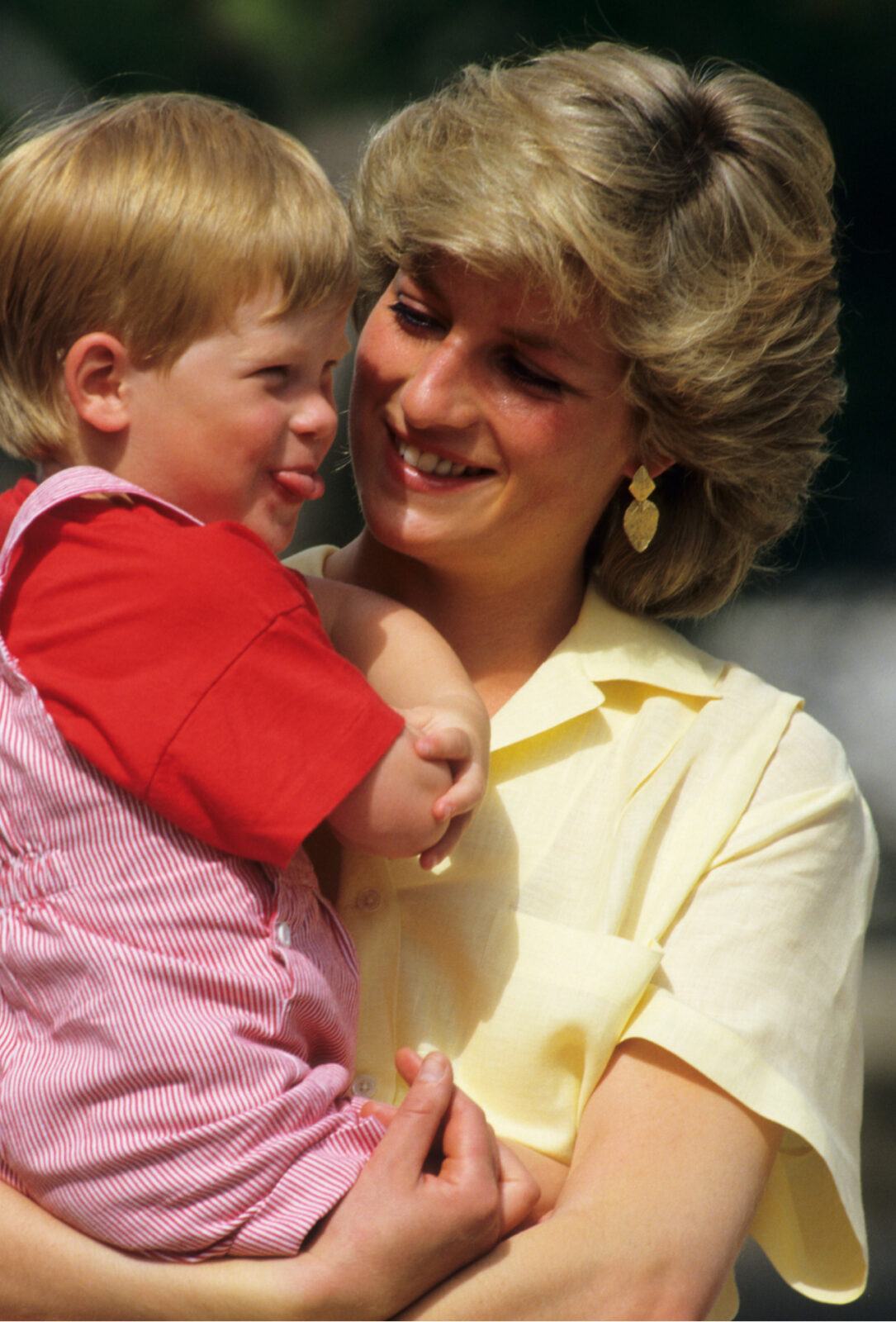 How cute is this moment captured between mother and son? Prince Harry and his older brother Prince William have spoken out about their caring and affectionate late mother on a number of occasions since her death.
Princess Diana at the Serpentine Gallery summer party, 1994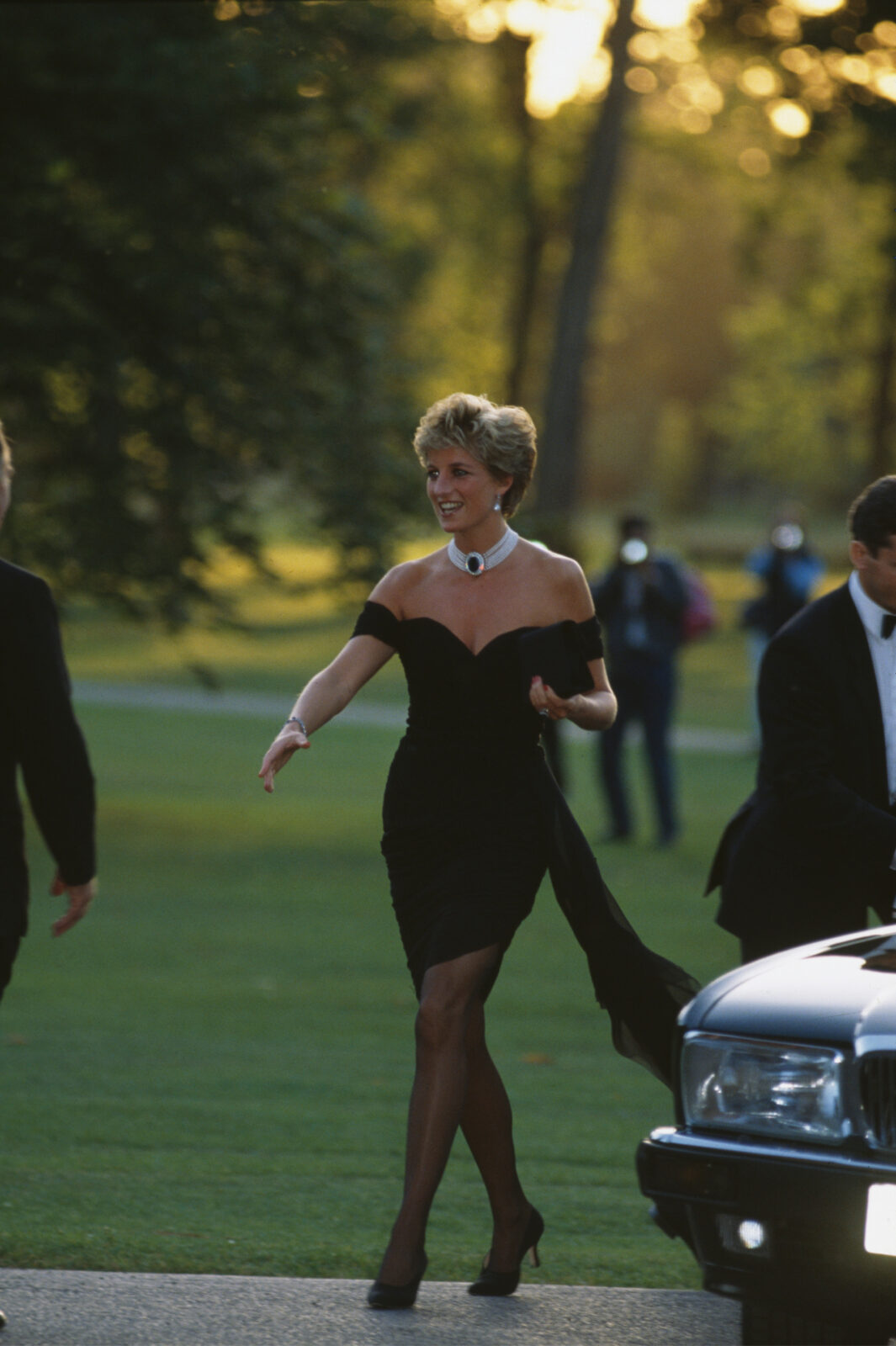 Who could forget Princess Di's now-famous 'revenge dress'! Two years after her separation from Charles, Diana was pictured arriving at an event in a very risque tight-fitted black dress by American designer Christina Stambolian. Diana's outfit was nicknamed her 'revenge dress' because the night she wore it coincided with the broadcast of Prince Charles' famous tell-all documentary, in which he admitted to his affair with Camilla Parker Bowles.
Princess Diana's iconic minefield walk
Princess Diana made international headlines in January, 1997 after she walked through a live minefield in Angola, Central Africa. At the time, Diana called for an international ban on minefields.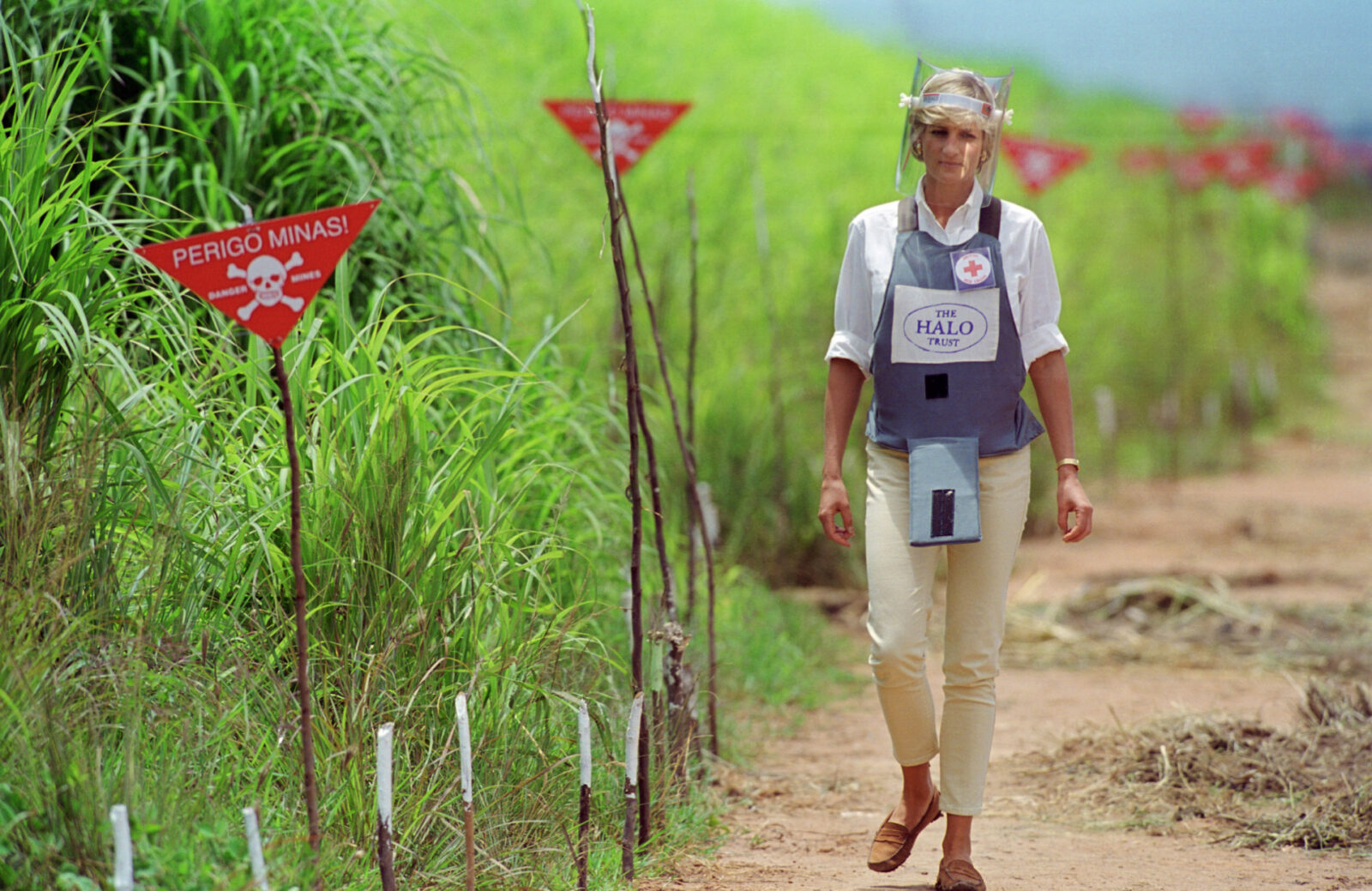 Princess Diana and Mother Theresa, 1997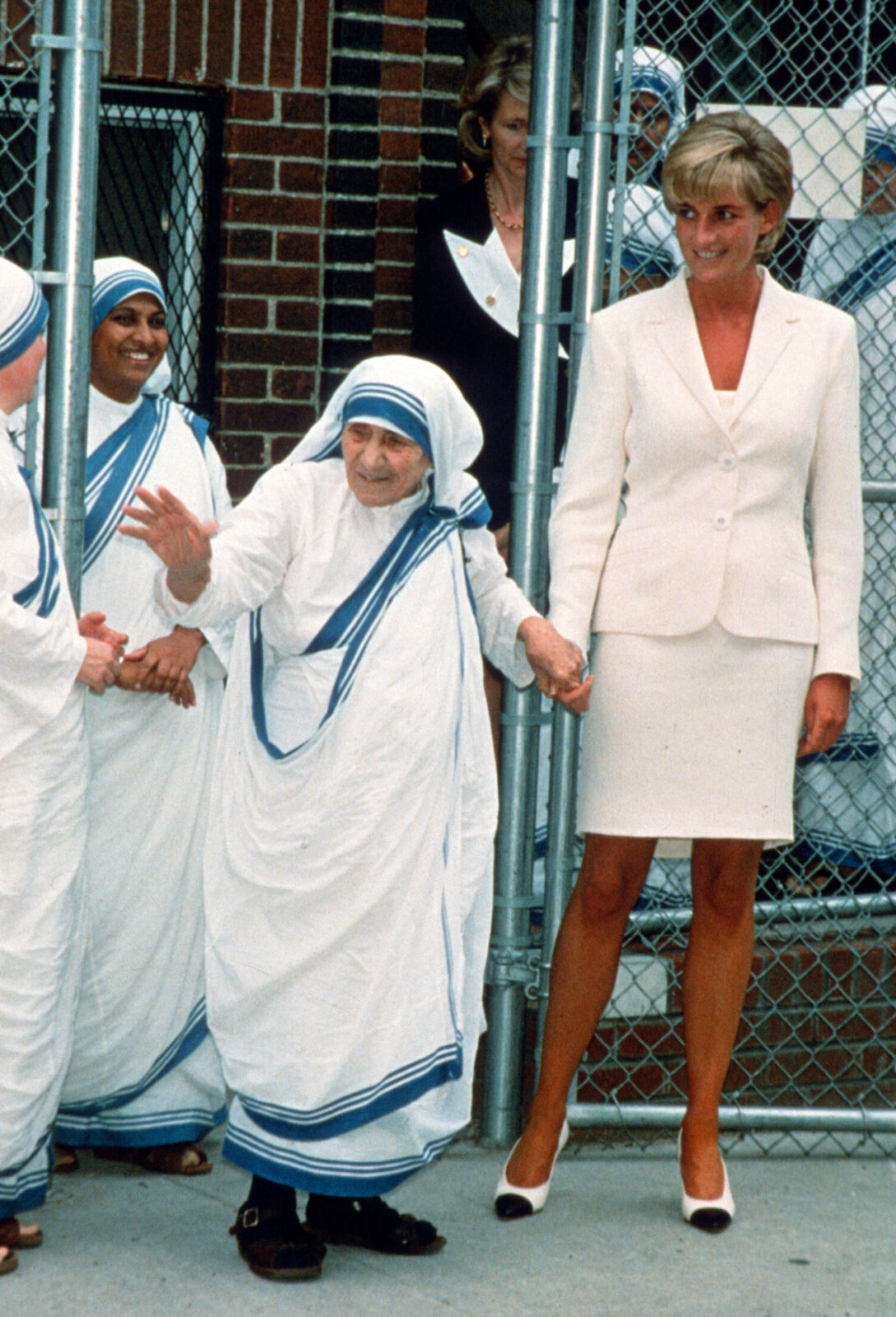 Princess Diana walks hand-in-hand in New York on June 18, 1997 with Mother Theresa. The pair, who both shared a loved of advocacy work, had met several times before then. Diana was the patron of multiple charities throughout her life.