Mary's husband Frederik, his brother Prince Joachim, and the Queen's sister Princess Benedikte can also take on the responsibilities of monarch while Margrethe is unable to. Alongside the photo of them signing the papers, the royal family wrote in a lengthy caption: "Her Majesty The Queen has today endorsed the Council of State that Her Royal Highness the Crown Princess [from today] can be deployed as the head of state."
They added: "The Crown Princess will in future be able to fulfil the Queen's obligations as head of state, when the Queen is prevented from doing so, for example when staying abroad. Today, the Queen's obligations as head of state can be fulfilled by the Crown Prince as regent or by your Royal Highnesses Prince Joachim and Princess Benedikte as the king's rulers."
Mary will officially become Queen of Denmark when her husband Prince Frederik is crowned king – which will either be following the death of his mother, or her abdication. In Britain, Queen Elizabeth's successor will be Prince Charles, with his wife Camilla acting as Princess Consort.
And it comes amid a very busy schedule for Princess Mary over recent days, with her latest outing seeing her honouring the US First Lady Jackie Kennedy with an outfit very reminiscent of those she famously wore during her time in the limelight in the 1960s. The Tassie-born royal princess stole the show in a light pink coat dress and matching pillbox hat at the opening of parliament in Copenhagen, joining her husband Frederik and mother-in-law Queen Margrethe for the occasion.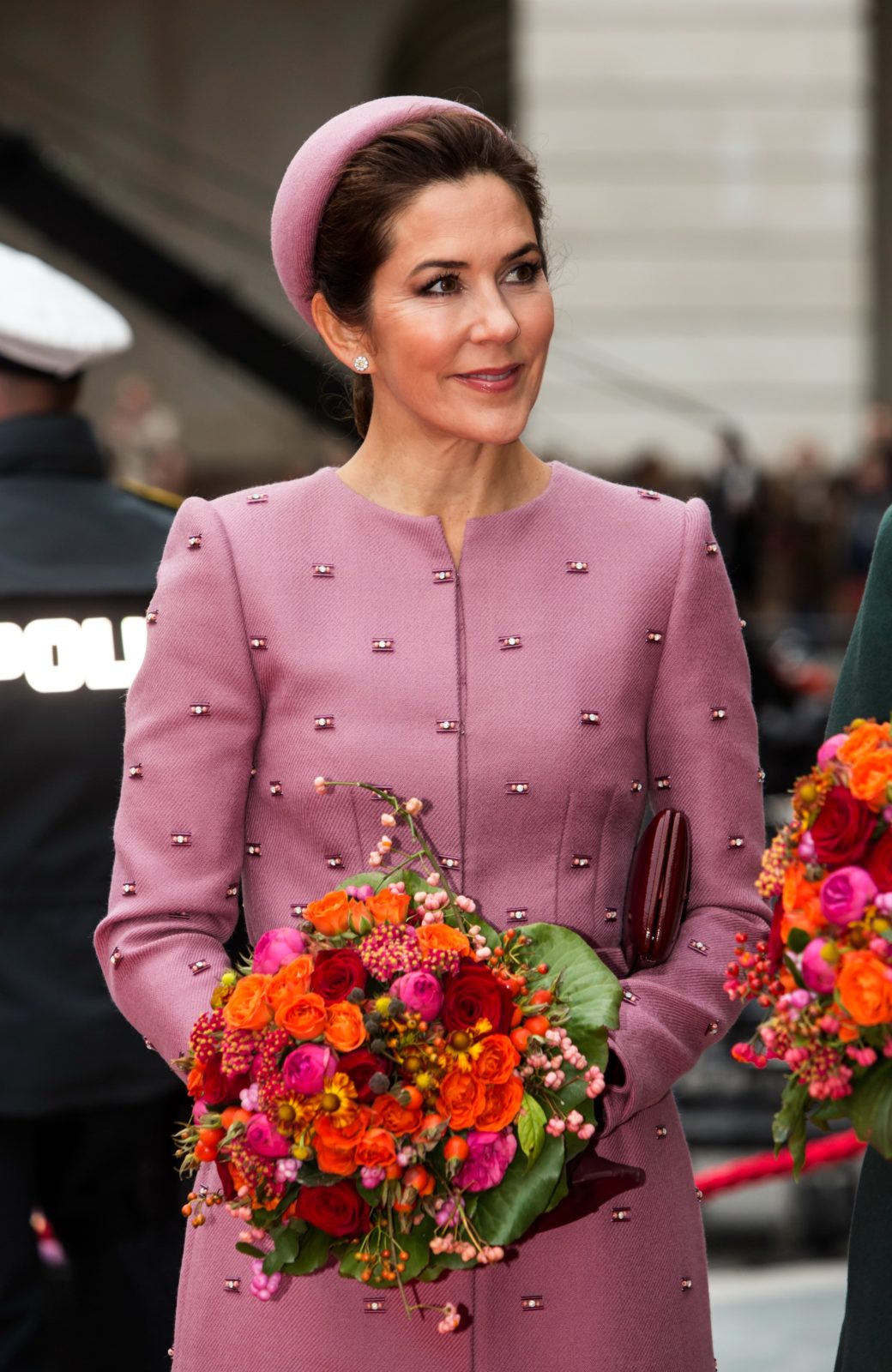 The Danish royal family shared a series of photos online from the day, writing on Instagram: "According to the Constitution, the Parliament must open on the first Tuesday in October, and at its opening, the first item on the agenda is always to elect the chairman and deputy chairmen of the parliament. Subsequently, the prime minister gave his opening speech, which ended with the assembly and the guests promising a triple living for Denmark."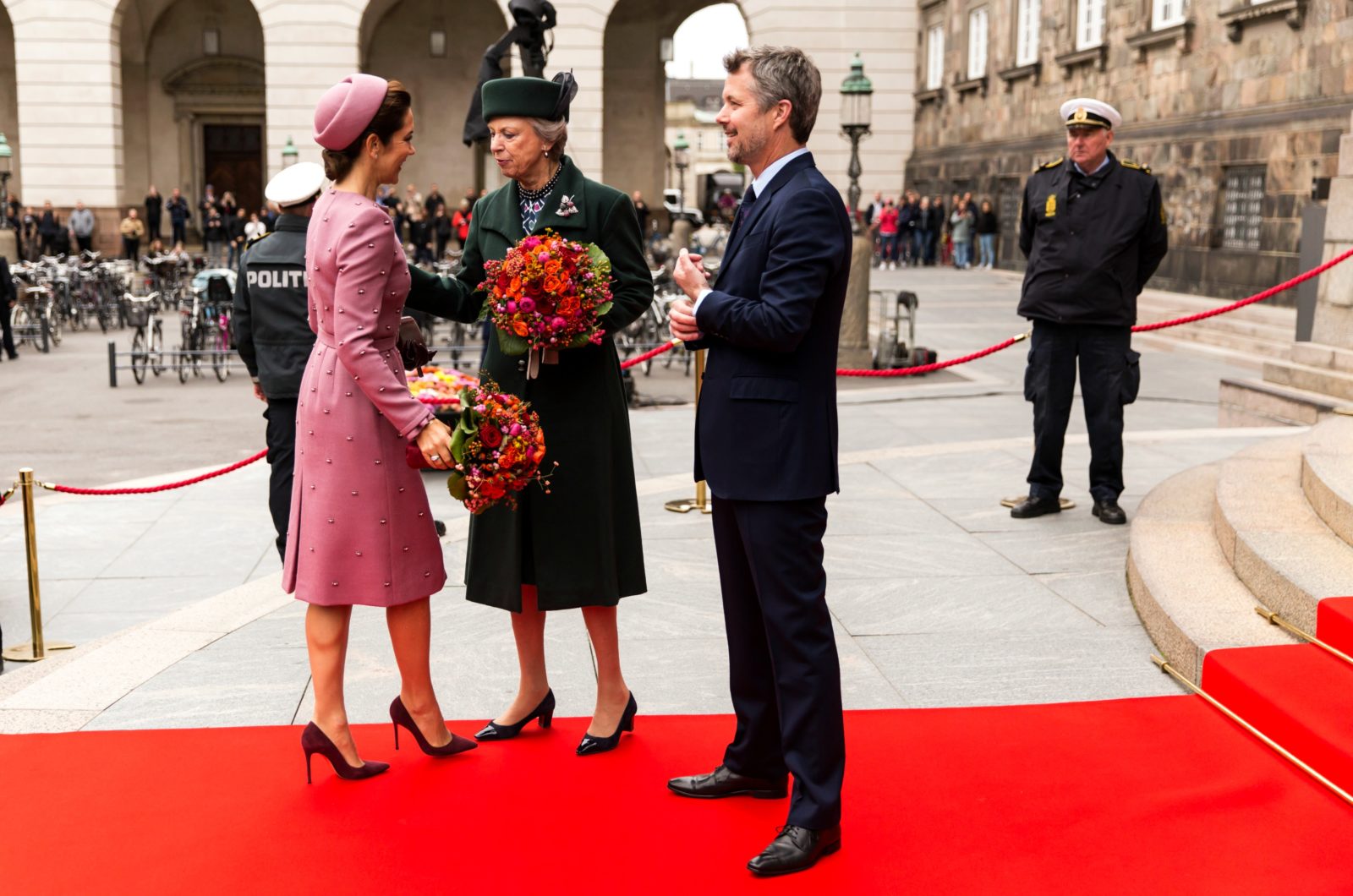 The outfit was incredibly reminiscent of those often worn by American First Lady Jacqueline Kennedy in the '60s, with some of her most iconic photos over the years showing her in stylish hats and coat dresses in a similar design.
And that came just hours after Mary pulled another classic and elegant number out, opting for a completely maroon outfit with a tight-fitting below-the-knee skirt in the same colour. The royal was welcomed by the President of the Supreme Court in Copenhagen, Denmark, where she celebrated the court's 100th anniversary at Thorvaldsens Museum. And she was certainly welcomed in style, as she proudly held up a small bouquet of flowers for photos outside the building.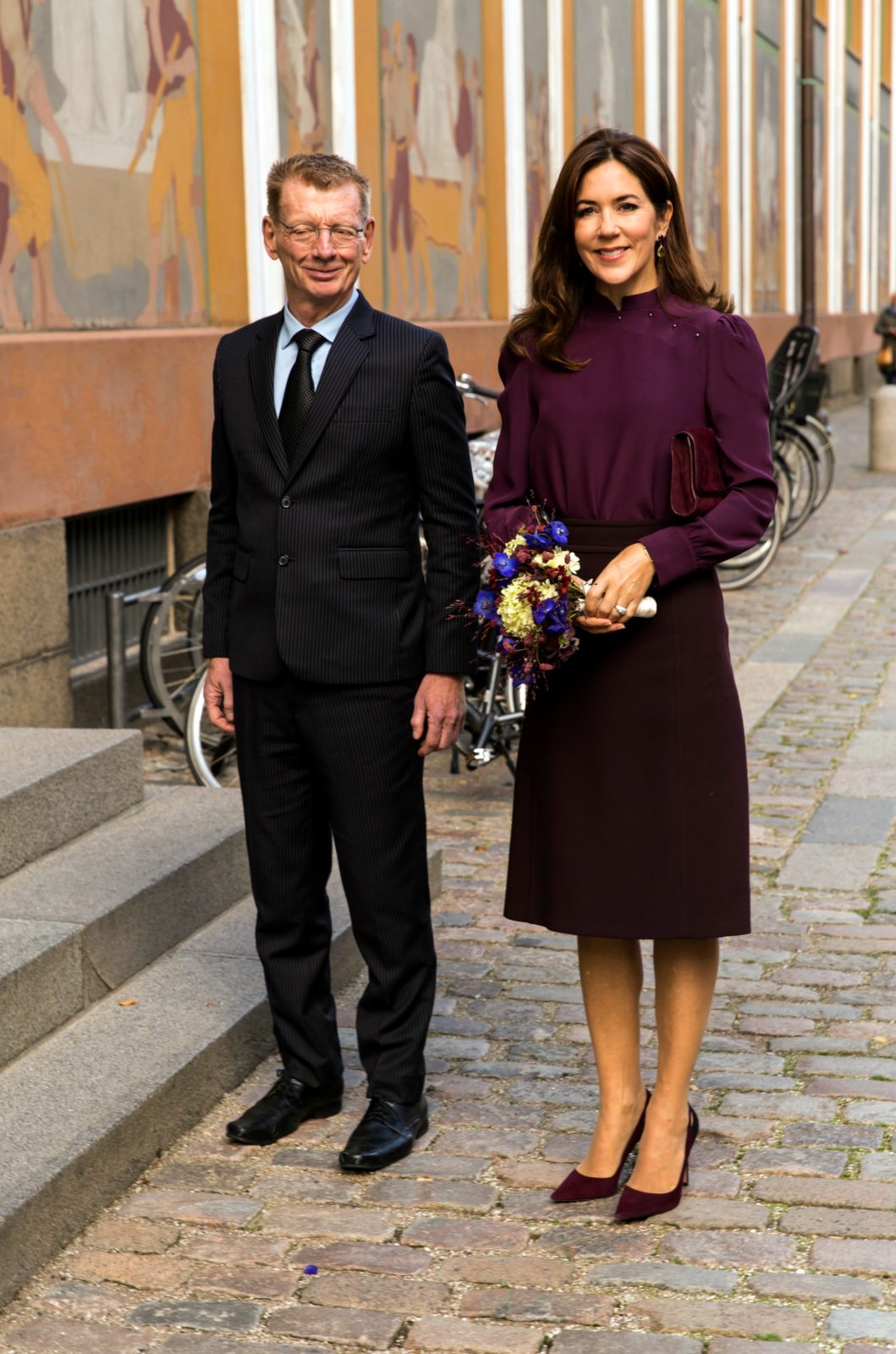 Born in Tasmania, she moved to live there with her husband Frederik after marrying in a lavish fairytale wedding in May 2004, before welcoming four children together. And she's proved a natural in the royal spotlight ever since.