Staying true to her ever-classy self, Streep layered her garment over a black turtleneck mini dress with a pair of sheer black tights. She tied her look together with simple black platform heels and a square black clutch. 
Streep looked absolutely radiant with her light makeup of light pink rouge on her cheeks, and effortless up-do. To add more personality to her style, Streep accessories with black cat-eye glasses and diamond-shaped dangling earrings.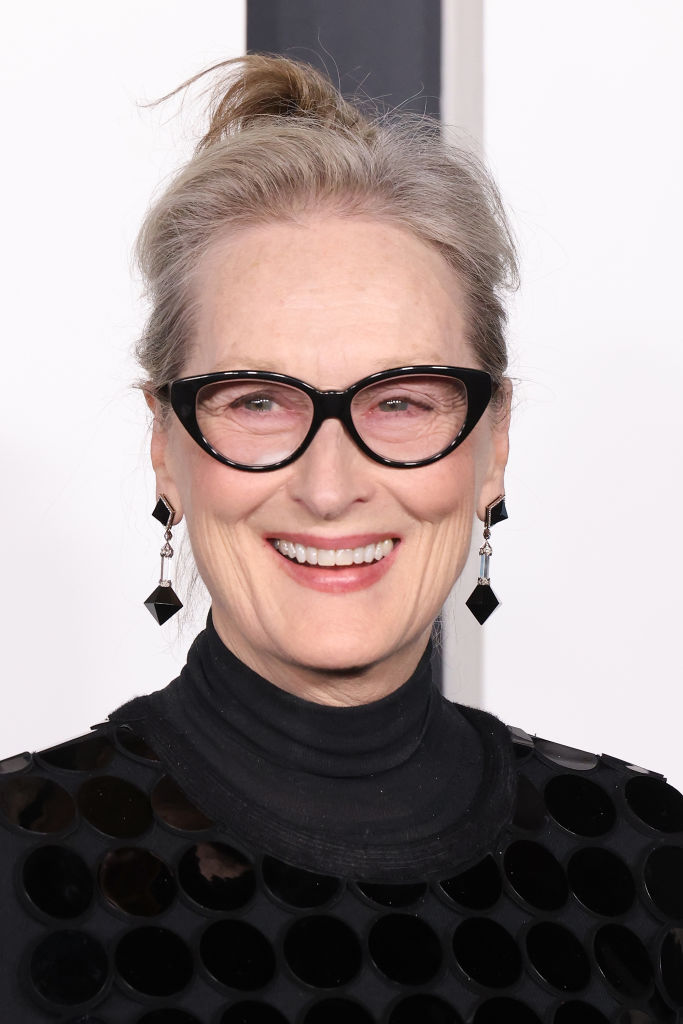 Streep was seen sharing laughs with co-stars Leonardo DiCaprio and Jennifer Lawrence, who play two low-level astronomers who go on a giant media tour to warn mankind about an approaching comet that will destroy planet Eart. 
In the movie, Streep plays the President of the United States, whose character has been described as "self-centred" and cares more about her own image than running the country. 
Don't Look Up is set for a limited theatrical release on December 10 and will be released on Netflix on December 24.