Almost one-quarter of the survey respondents (23 per cent) said they were much more likely to prioritise their health leading up to a milestone in their lives.
In an effort to encourage a greater rate of participation, McGranger has joined forces with the Cancer Council to promote the potential life-saving benefits of the screening.
"Like many others, I delayed taking the national bowel cancer screening test," she said.
"I took it for the first time last year, and it was such a weight off my shoulders to know I'd done something so easy to contribute positively to my health.
"My only regret is that I didn't do it sooner. There are still so many milestones I want to enjoy – taking the test is one way to make sure I don't miss any of them, like my daughter's wedding this week."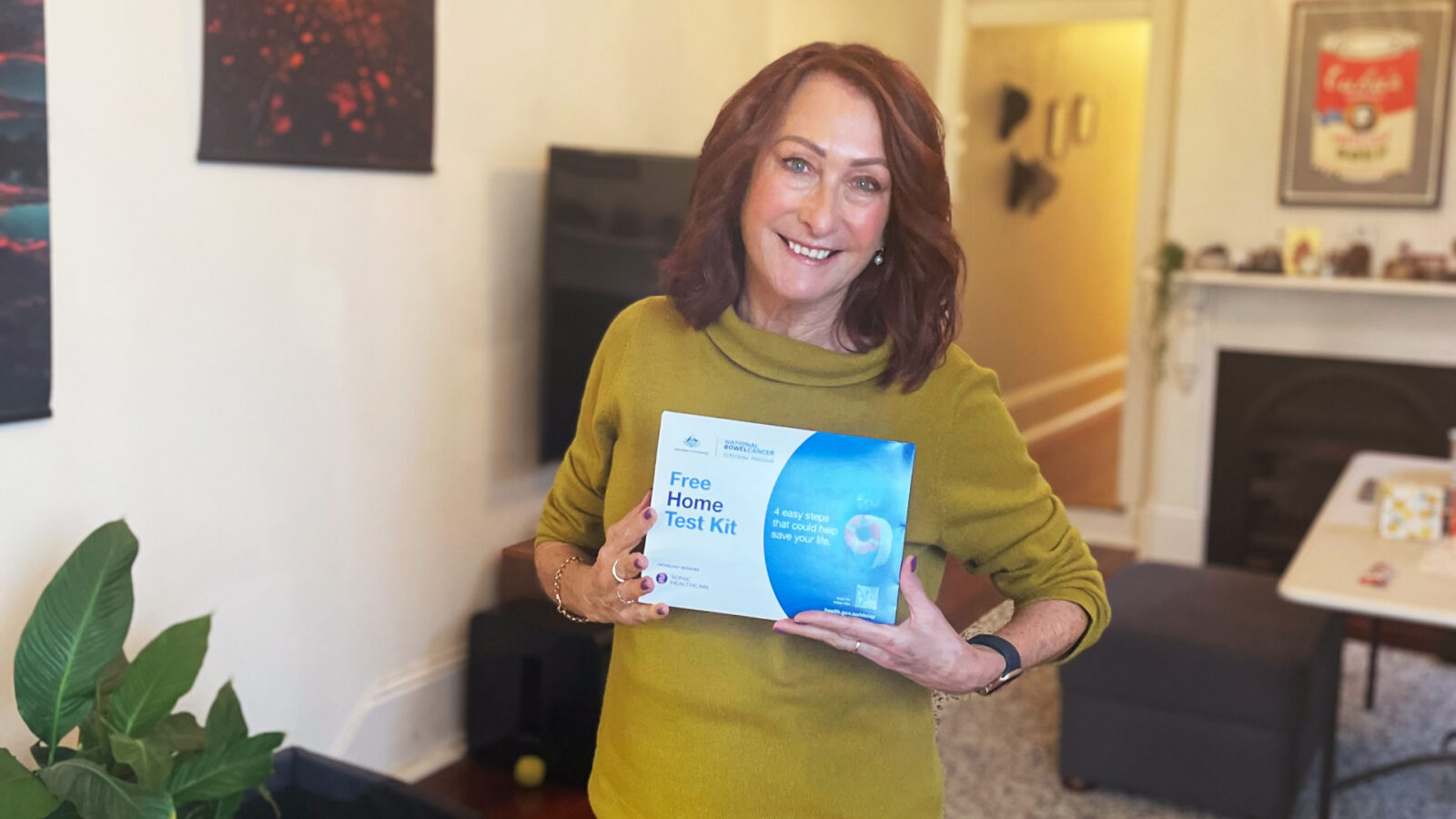 Minister for Health and Aged Care Mark Butler stressed that "doing the test as soon as you get it could save your life".
"Raising the participation rate to 60 per cent would save 84,000 lives by 2040," he said.
"I encourage everyone aged 50 to 74 to do their screening too.
"Please put the test somewhere visible like the bathroom as a reminder."
Cancer Council Australia CEO, Professor Tanya Buchanan also spoke of the importance of preventative screening, claiming that "we want Australians to continue to enjoy life to the fullest after they turn 50″.
"Staying on top of preventative health screening, including bowel screening, is one of the best ways to be able to enjoy the special milestone moments life has to offer," Buchanan said.
The National Bowel Cancer Screening Program aims to reduce death and illness from bowel cancer by detecting the early signs of the disease.
The free test kit includes clear instructions on how to perform the screening which involves collecting 2 tiny stool samples from 2 separate bowel movements.