Upon their arrival, the couple were brought into one of the first exhibit tents where they were given roses by specialist company Peter Beales before going their separate ways to admire the various displays.
Camilla made her way to the baked goods display where she came face-to-face with the pastry portrait.
"Looks just like my husband," she said, before ushering the King over to tell him there was a "very nice pastry" he needed to see.
With a laugh, he playfully remarked that the pie "looks like something out of Wallace and Gromit".
With its elongated face prominent ears, and a bulbous nose, the creation could have easily been mistaken for a character from the popular animated program had it not been for the crown placed atop its head.
Fortunately, Charles found the humour in the situation, saying "It's an artwork, I think."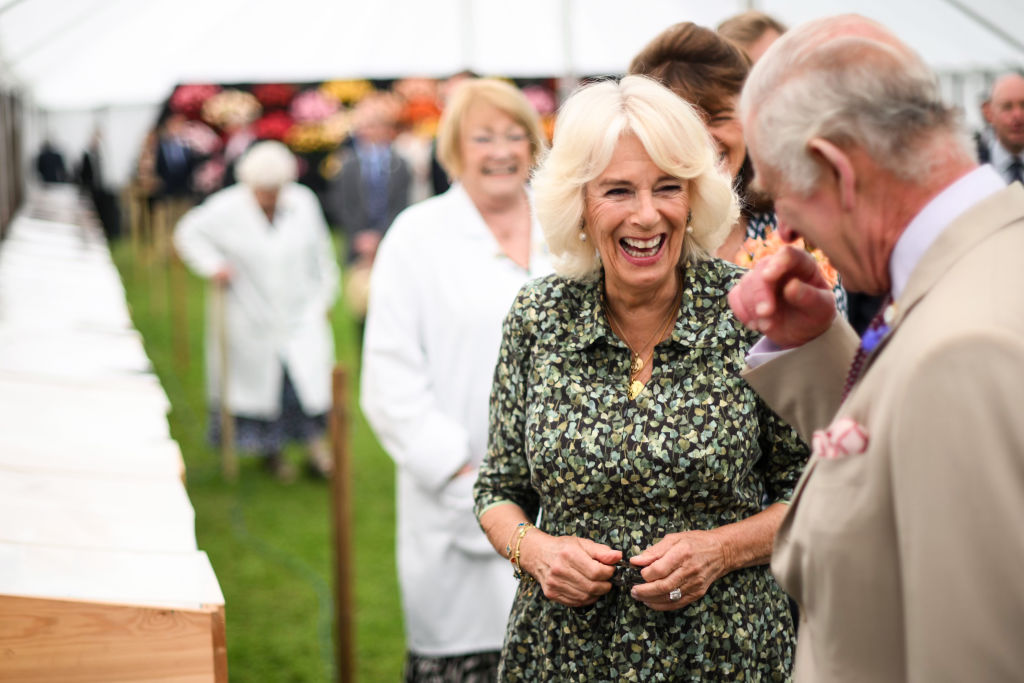 Celebrating its 140th year, the Sandringham Flower Show was first staged to showcase the horticultural skills of royal workers on the Sandringham estate in Norfolk and draws in approximately 20,000 visitors each year.
The annual event was a time-honoured tradition for Queen Elizabeth the Queen Mother, who graced the show with her presence for 60 years. Ensuring this legacy remains strong, King Charles and Queen Camilla have faithfully attended the show every year since 2005.
Charles and Camilla also took a moment to admire the innovative sustainable garden before making their way to the crowds of well-wishes, warmly shaking their hands and posing for photographs.
The royal pair also ventured into several other tents, including the local Women's Institute, where Camilla was gifted a knitted dachshund and bags of tasty homemade cakes –none of which, unfortunately, looked like Charles.