The Winchester actress finished the look with a clashing purple clutch bag and wore her statement silver locks in a quaffed style, adding volume and drama to her red carpet look. While she kept her make-up simple, with subtle hints of blush on her cheek and a coat of soft pink lipgloss.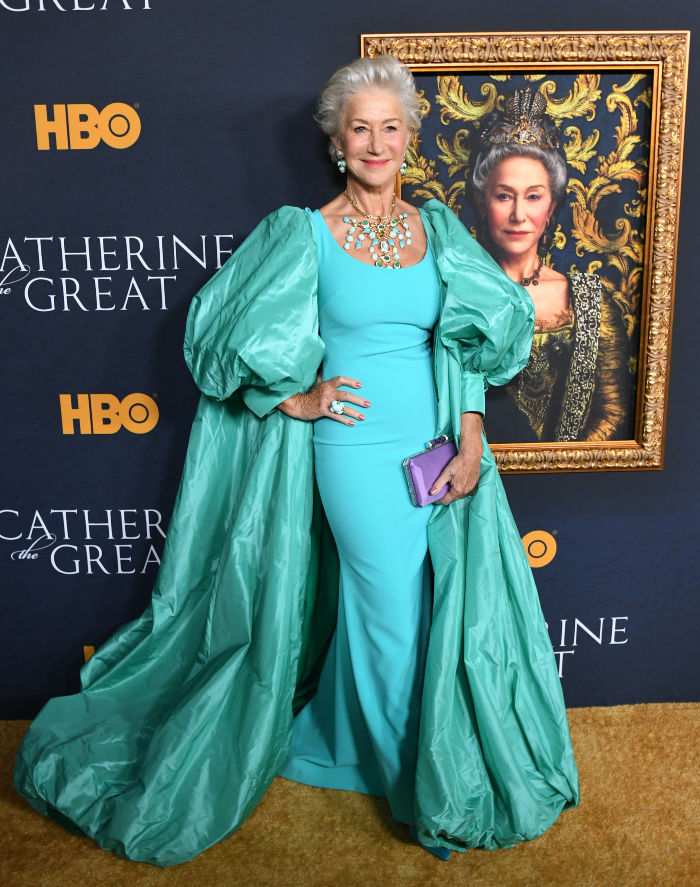 Mirren stars alongside Terminator's Jason Clarke and James Bond star Rory Kinnear in the new four-part miniseries, which has already received rave reviews, particularly when it comes to the veteran actress' leading performance. Clarke portrays Grigory Potemkin in the series – a military commander and Catherine's lover.
The lead character was Russia's longest-ruling female monarch, who led the country between 1762 and 1796. The German-born Russian ruler – whose birthname was actually Sophie, not Catherine – described herself as an enlightened ruler.
The new period drama will follow Catherine's later years, during her 34-year reign between 1752 until 1796. According to Sky, it "delves into the politically tumultuous and sexually charged court of the most powerful female monarch in history".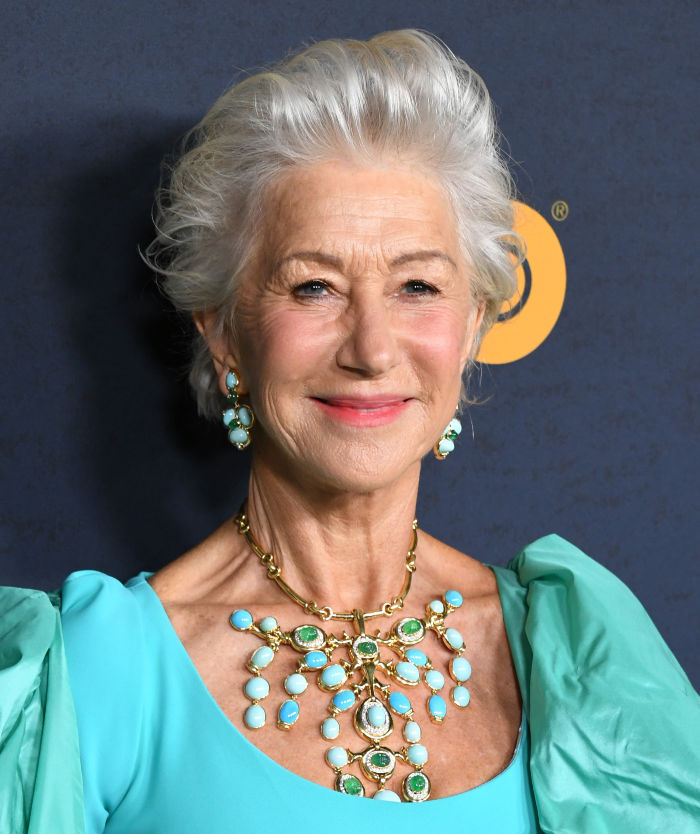 Helen's wardrobe in the series is tipped to be sensational and the actress gave a sneak peek at the outfits we will see her in last year, as she shared a photograph of herself during a costume fitting on social media. Taking to her Instagram page, the award-winning actress shared a behind-the-scenes shot of the jaw-dropping corset that will transform her into the woman who ruled the Russian empire.
"Costume fitting at cherry duck studios London. This is what happens underneath the amazing beautiful costumes I will be wearing as Catherine the Great of Russia. It will be a four hour piece for @skyatlanticuk and @hbo," Mirren explained on the post.
While she still opted for a pair of comfy trakkies, on top the beauty sported a tight-fitting cream corset. The photo turned heads and excited followers who were quick to share their eagerness to watch the series.
"Omg can't wait to see you as Catherine the Great. Can't think of anyone better to play her," one person commented.
"I am so excited that you are going to play her. I've read bios of her and am a huge fan," another added. "Can't wait! One of my favourite historical figures," a third said.
Catherine the Great is already available to watch in Australia on Foxtel.