Connelly opted for a simple clean look, choosing instead to make her gown the centre of attention forgoing any accessories and wearing her black locks in a slicked-back bun.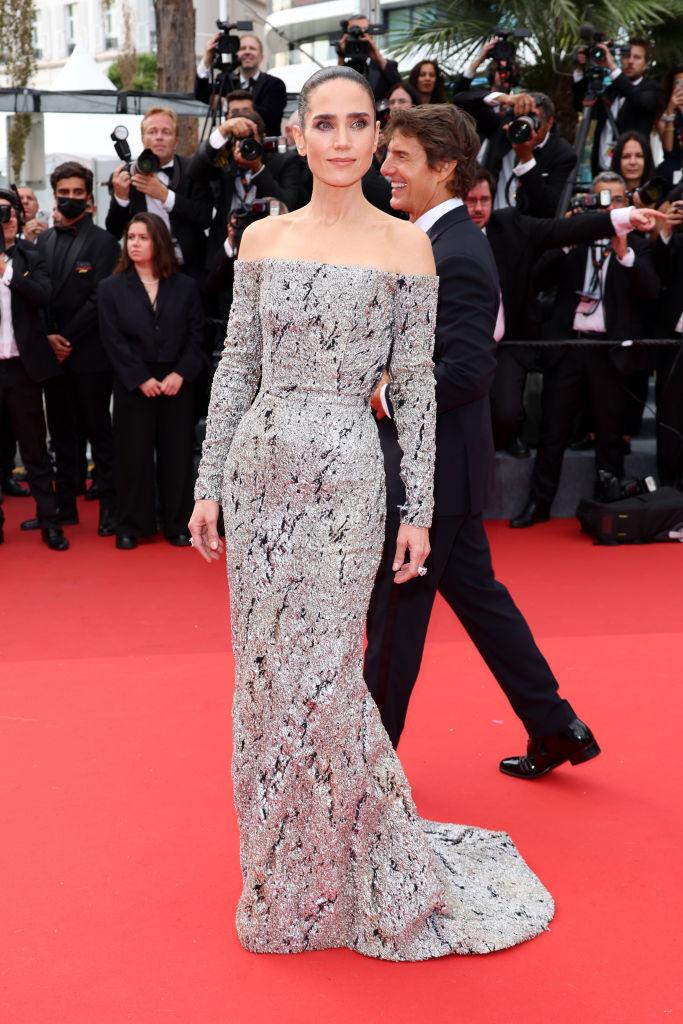 Both stars were dressed to the nines as they greeted the crowds at the event, later joined by their co-star Miles Teller, who plays Bradley Bradshaw in the film.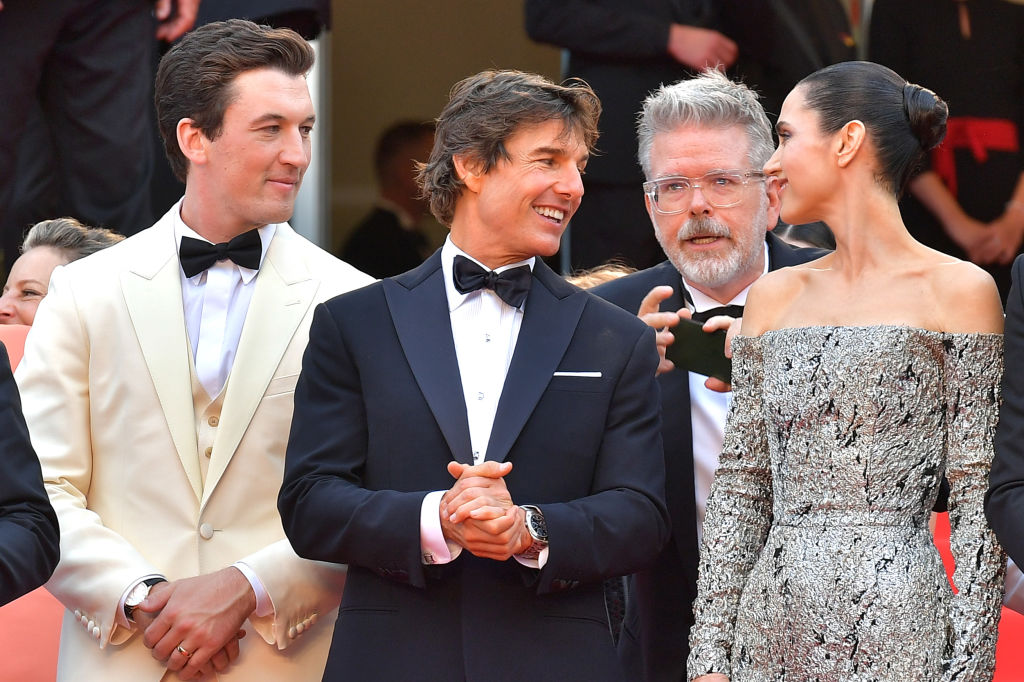 Prior to the Cannes premiere, Cruise, who reprised his iconic role as Lieutenant Pete "Maverick" Mitchell for the film, spoke about his devotion to making movies and how being exposed to film sets at 18 was his "film school", in a rare public interview.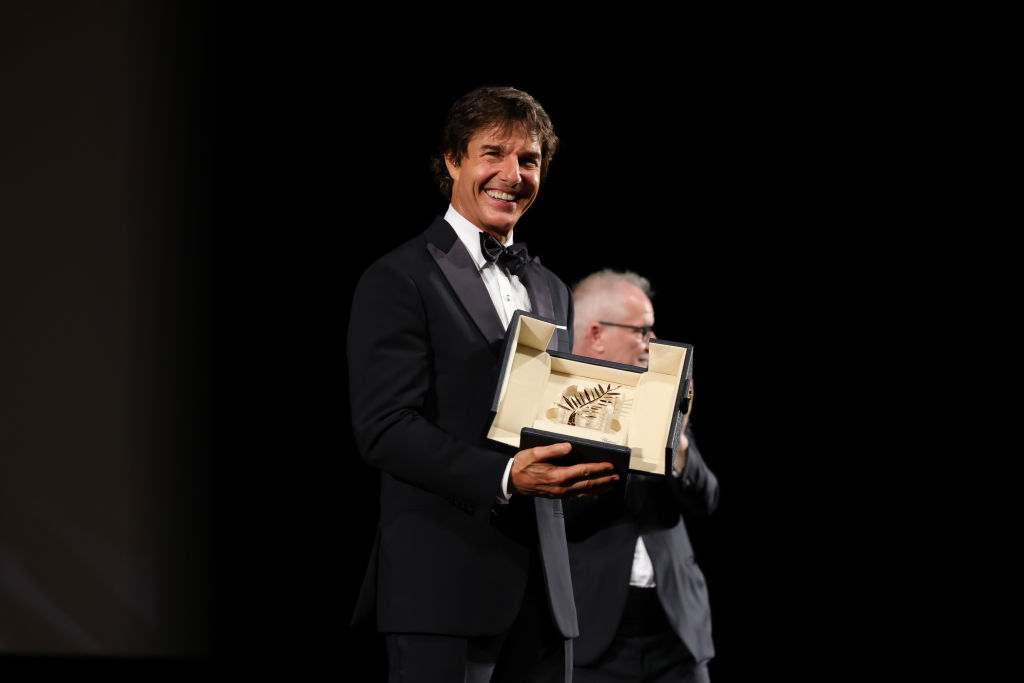 Tom Cruise was lauded with a surprise Palme d'Or at the Top Gun: Maverick premiere capping off a big day for the 3x Oscar nominee at the Cannes Film Festival. Source: Getty
The film festival was an extra special event for the actor when he was honoured with a surprise Palme d'Or award later in the evening, as the film received a five-minute-long standing ovation from the crowd.
"Thank you Paramount people, this was a dream to be here with you," Cruise said.
"They all worked so hard to bring this to the big screen.
"I'm going to take this all in and I'm never going to forget this evening."
Cruise's latest film is a sequel to the 1986 cult classic Top Gun and has received raving reviews from critics. CNN's Brian Lowry says the film "soars higher than it has any right to, constructing a mostly terrific sequel 36 years later".
Top Gun: Maverick follows Cruise's character, Pete "Maverick" Mitchell, 30 years after his service as one of the Navy's top-ranking aviators. Maverick is taken back to the navy after being called to be put in charge of training a group of Top Gun graduates for a specialised mission. The ghosts of his past come back to haunt him as Maverick as the new mission demands the ultimate sacrifice from those who choose to partake in it.
Top Gun: Maverick is scheduled for release in Australia this May 25.