His wife Silva, meanwhile, was equally as elegant in a floor-length, dark blue and black, long-sleeved gown and black strappy high heels.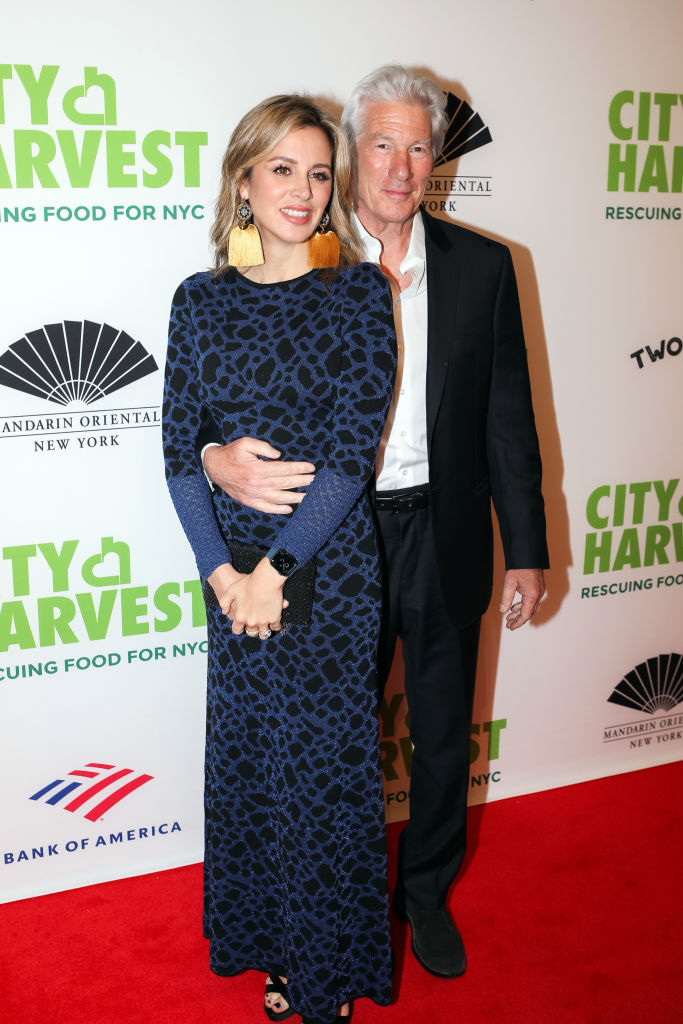 The blonde bombshell wore her locks in subtle waves down her shoulders and sported a pair of chunky, gold, statement earrings.
For make-up, Silva had a natural look featuring a nude lip, light blush and fluffy brows.
To finish off the look, she carried with her a black bedazzled clutch which complemented the sparkles on her gown, and for a modern touch- Silva wore her apple iWatch with a dark blue strap that matched her dress.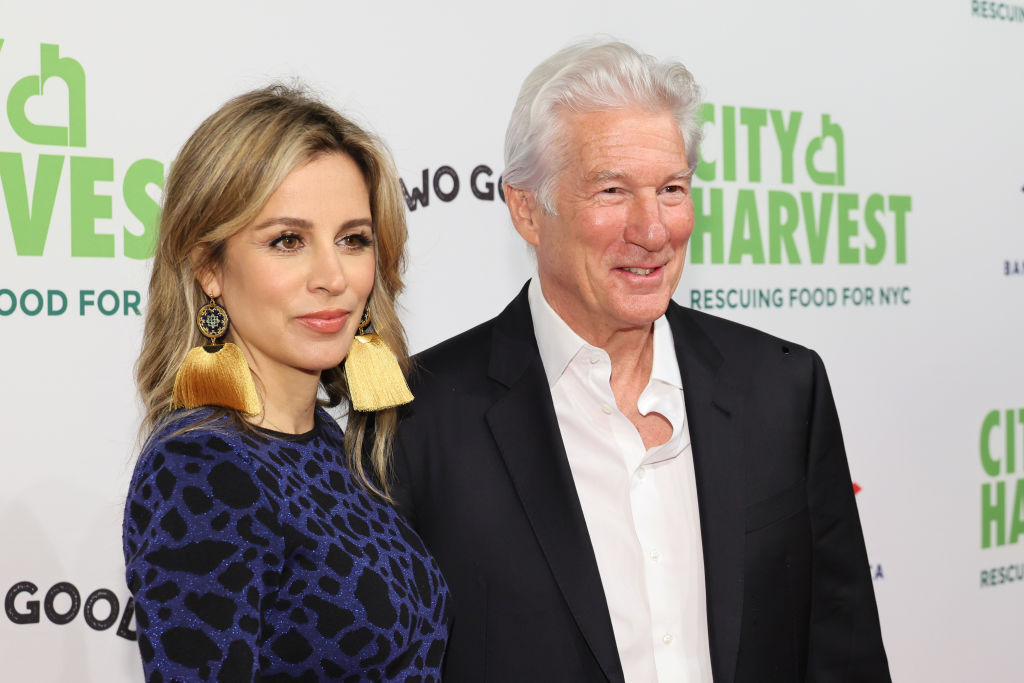 The couple shares a background in activism and are long time supporters of the organisation, which raises money to provide meals for those in need.
The event also brought together NYC's high profile individuals to honour Sandra and Eric Ripert, who have championed City Harvest's work for more than 25 years. Other attendees to the star-studded philanthropic event included Ted Allen, Desus Nice, and Gail Simmons.
Tuesday marked the first time since the pandemic that the organisation was able to hold its in-person gala.