In the snap the sisters can be seen smiling broadly at the camera, the family resemblance evident, with the pair even sticking to the same colour scheme with Nicole opting for a casual red and blue outfit. Meanwhile, Antonia donned a pretty red and white polka dot dress for the photoshoot.
The post has received much attention from fans who were quick to comment on their close relationship and the importance of family. One person wrote: "Sisters are the best friends."
"A very special relationship. Siblings love," another said. While a third wrote: "Wonderful, such a blessing."
It has been a busy time for Nicole who late last month celebrated the release of the second season of hit TV show Big Little Lies.
Nicole showed off her timeless and striking style at the premiere in New York City looking gorgeous in a striking black sequinned jacket with feather cuffs and black plants.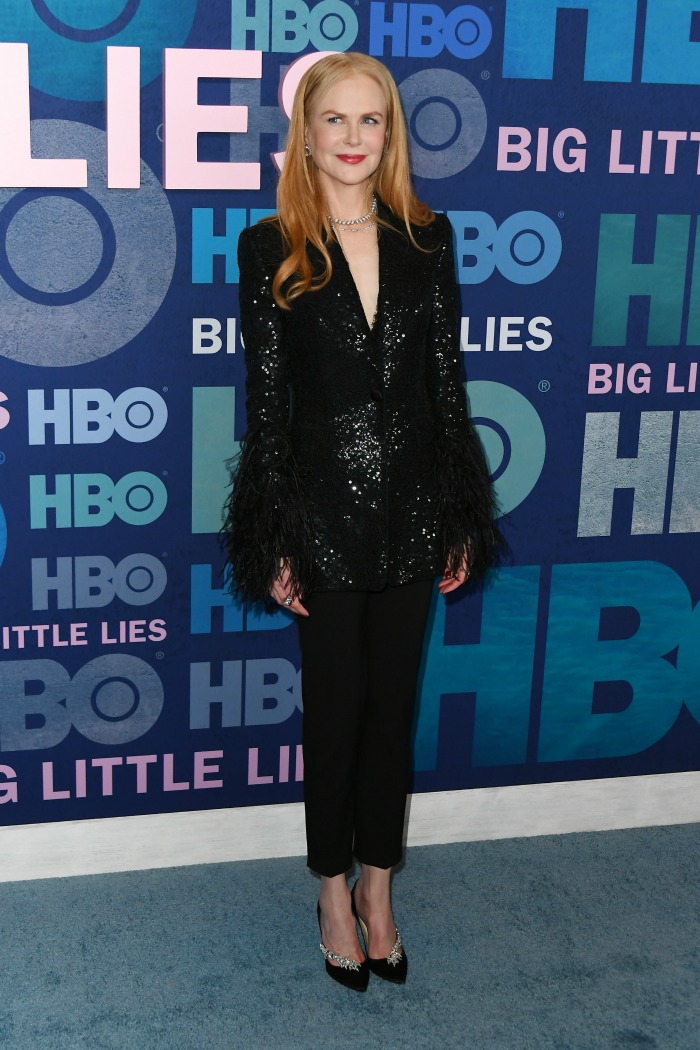 The 51-year-old teamed this with a pair of black and silver stilettos, while her strawberry-blonde locks were styled in soft waves over her shoulder.
Brightening up her look, the mother-of-four sported a bold red lip and accessorised with a chunky silver necklace and earrings.
Prior to stepping out for the event at the Lincoln Centre, Nicole took some time out with her husband Keith Urban to perform a beautiful duet of one of her hit Moulin Rouge songs.
https://www.instagram.com/tv/ByEUxj8Basl/?utm_source=ig_embed
The star shared a video of the adorable couple singing Elton John's Your Song, which famously featured in Nicole's movie Moulin Rouge. Keith, 51, takes the lead in the song, playing the tune on the piano while his doting wife sits behind showing off her vocals.
Read more: Fancy florals and feathers: Meryl Streep and Nicole Kidman debut striking looks
The pair share adoring glances at each other throughout the song as they get caught up in the moment together. While at the end they enjoy a laugh together before Nicole asks: "Any other requests?"
Are you a fan of Nicole Kidman? How many siblings do you have? Do you share a special bond with them?