In the photo series, the Papa Don't Preach hitmaker looked glamorous as ever, with her long blonde hair tucked under a knit blue and pink hat, which she styled with a black, sleeveless, puffer jacket and black, fingerless leather gloves.
While many were wowed by her appearance, calling Madonna a "Goddess," and saying he looked "unbelievable," other fans accused the singer of heavily photoshopping her face. 
"Show us your real face please," one wrote. 
Another said, "she is completely different."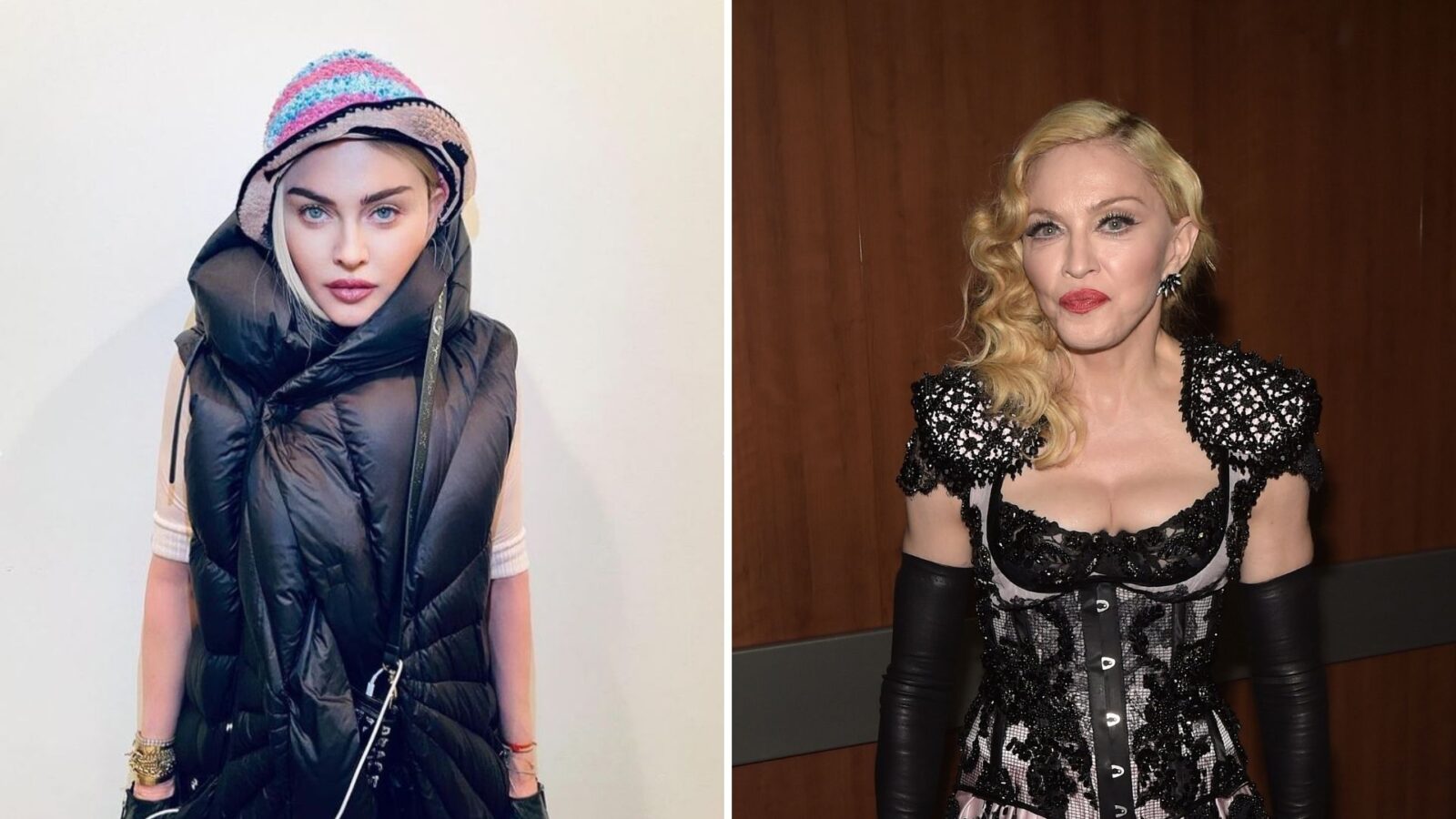 "I miss the non-alcoholic, non-smoking, non-toker, non-vane, non-flittered, non-facial filler, non-Botox Madonna," commented a third. 
Other musicians also joined in the public backlash. English actor and rock star, Micheal Des Barres, 74, called the photo an "astonishing transformation" and the cosmetics artist "should win an award of some kid" he still believes "wrinkles and a life lived are sexy." 
"This is an astonishing transformation. Visually. Obviously everyone looking at these images thinks the same. The work done here by whoever excels in cosmetic adjustments should win an award of some kind. However I still maintain wrinkles & a life lived are sexy. Meanwhile people are dying in the streets. Much ❤️" he wrote. 
However, this wouldn't be the first time the raunchy singer has left fans shocked on Instagram. Late last year, the singer that the internet rolling its eyes at a series of extremely risqué photographs on her account
The Like a Virgin singer is currently in the process of working on a biopic on her life, announcing last September 2021 that she was co-directing and co-writing the forthcoming film, which she called a "visual autobiography."