Born on May 23, 1933, Joan Marie Collins was the eldest child of talent agent Joseph Collins and dance teacher Elsa Collins. The Collins family lost their home during the Second World War after air raid bombs were dropped in Maida Vale, London.
She started training as an actress when she became a teenager, having been enrolled at the Royal Academy of Dramatic Art before she was signed by a film studio at the age of 17.
It wasn't until 1952 that Collins landed her breakout role in the British film I Believe in You, where she played "a smouldering British bad girl". However, it was her appearance in the 1954 Egyptian-themed drama Land of the Pharaohs that caught the attention of then-20th Century Fox chief Daryl Zanuck who turned her into a Hollywood star.
The five husbands of Joan Collins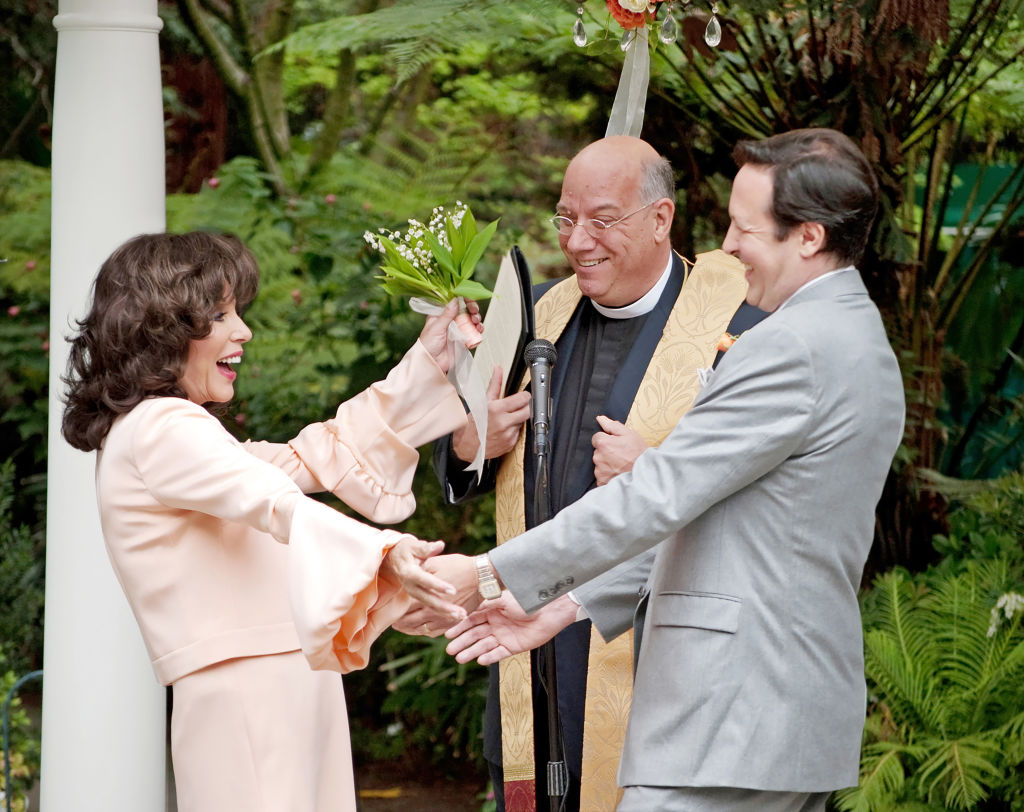 In May 1952, at just 18 years old, Collins married her first husband, Irish actor Maxwell Reed – who was 15 years her senior – whom she claimed she "really hated" but only married out of "guilt". After four years of marriage, the couple eventually divorced in 1956.
From the year 1963 to 1971, Collins was married to British singer-songwriter Anthoney Newley, who she shares her first two children, Tara and Alexander, with.
A year following her divorce from Newley, Collins was wooed by American businessman Ron Kass, and welcomed their daughter, Katyana, the same year of their wedding. However, things took a turn for the worse when Kass suffered from sustenance abuse shortly after losing his job. Newley and Collins called it quits in 1983.
In 1985, Two years after her separation from Newley, Collins walked down the aisle once again and married Swedish pop singer Peter Holm, who was 14 years her junior. This marriage was Collins' shortest one yet, with the couple bitterly divorcing in 1987.
Despite her four divorces, Collins was still determined to find love – and she did! With her fifth, and current, husband Percy Gibson. The couple married in February 2002 in London and remain head over heels for one another.
The Joan Collins' Dynasty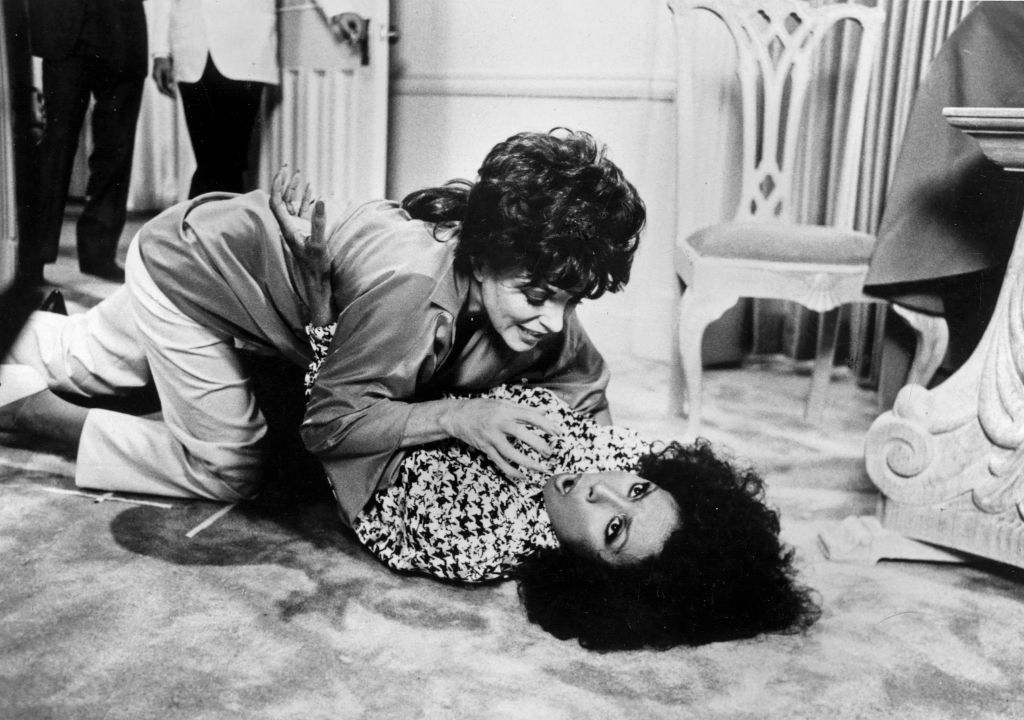 Though Collins had appeared in numerous films and shows, it was her portrayal of Dynasty's Alexis Carrington that she is arguably most known for. Her character was a glamourous, witty and sinister heiress, and Collins played the role well. Collins' Alexis made the show a massive success and earned her 6 Golden Globe nominations.
While her portrayal in Dynasty may be her most renowned role, Collins has tirelessly dedicated herself to her craft as an actress since the age of 17.
Beyond her impressive 70 film roles and numerous television appearances, she has showcased her talent on both Broadway and the West End.
In recognition of her significant contributions to the arts,  Collins was honoured in 1997 with the appointment as an Officer of the Order of the British Empire.