"Wonder why I'm dressed like this? It's for my husband's birthday. Remember some time back I said I was going to pose for Playboy magazine when I was 75? Well, I'm 75, and they don't have a magazine anymore," Parton says in the video.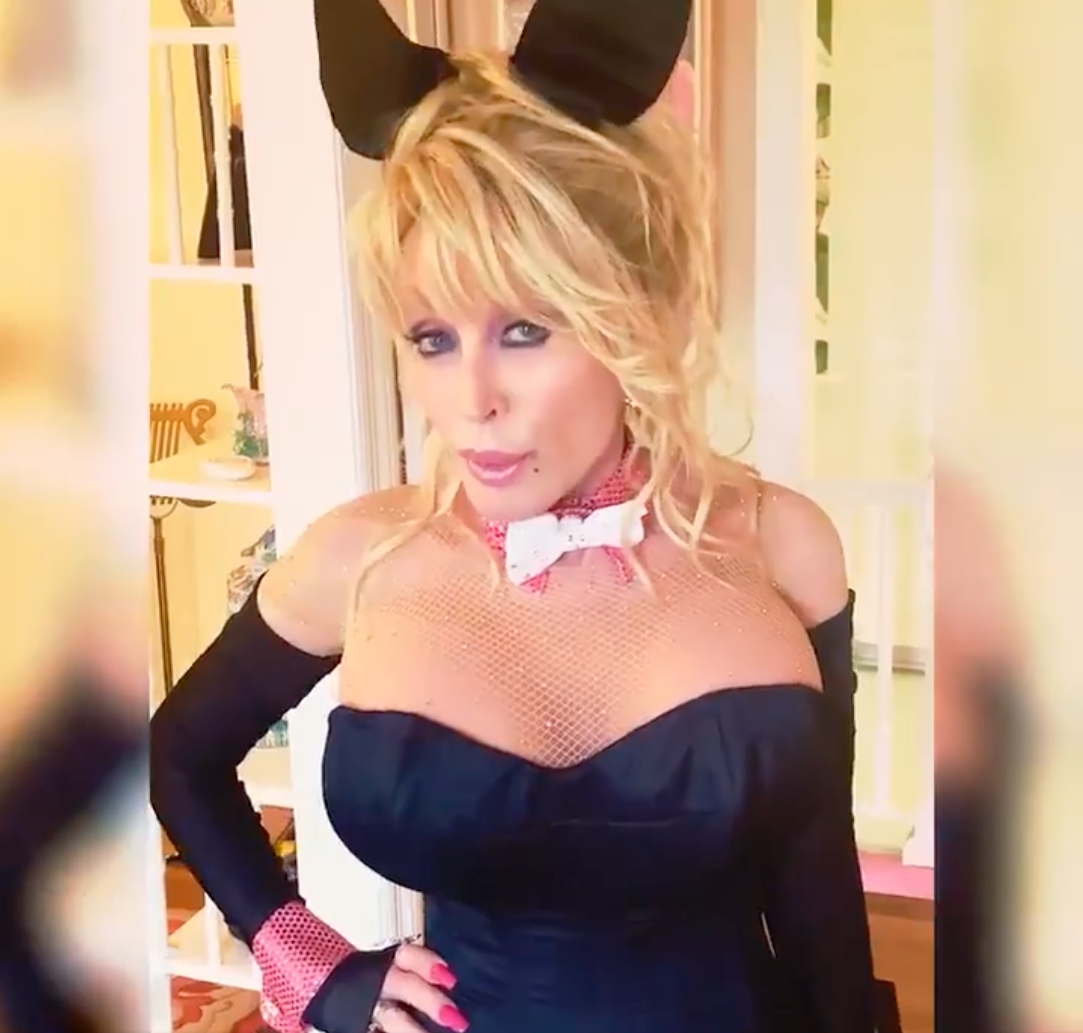 "My husband always loved the original cover, and I was trying to think of something to do to make him happy. He still thinks I'm a hot chick after 57 years, and I'm not going to try to talk him out of that."
Parton goes on to explain that her husband had always been a fan of the original cover shot and – unable to pose for a new version – she posed for a new, updated Playboy cover, which was framed alongside the original.
In the video, you can see just a glimpse of the reclusive Dean, 79, from the back as she presented him with the framed photos.