Although Keaton has put an end to her dating life, she finds comfort in the company of her caring family,  27-year-old daughter Dexter and 22-year-old son Duke, both of whom she adopted when she was in her 50s.
Keaton is also a proud dog mum to a golden retriever named Reggie.
"A friend of mine gave her to me. I didn't even ask for her. He came to me and said, 'I think you need this dog.' I was like, 'OK, I guess?'" Keaton said.
"Of course, now I just love her. Dogs are irresistible. They're just idiots. Reggie is a big jerk, and she's hilarious."
Although the renowned actress never tied the knot, she has had a handful of high-profile relationships. She had an on-again-off-again relationship with Al Pacino that lasted from the late 1970s to the early 1990s and brief romantic involvements with Woody Allen and Warren Beatty.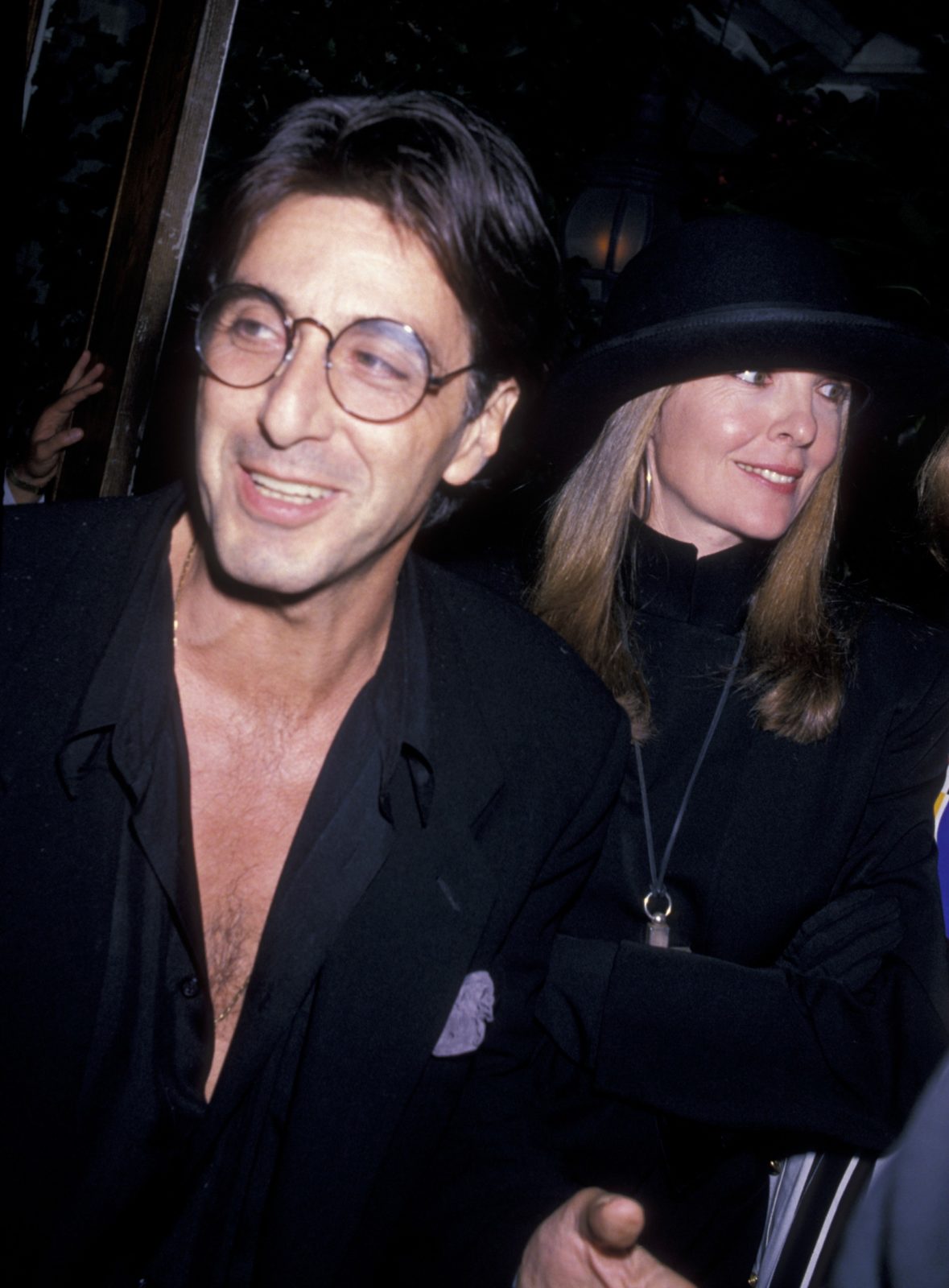 This isn't the first time Keaton has spoken candidly about her love life. Back in 2019, she revealed she hadn't been on a date in 35 years.
"Never. All right?" Keaton said when asked if she was dating.
"Let's just get that straight. That one's important. I haven't been on a date in, I would say, 35 years. No dates."
Keaton went on to explain that while she had a lot of male friends, there are "no dates. No, mwah-mwah" adding that she enjoys solo living.
"I've had a lot of independence, and nobody's telling me what to do," she said.
"I had a mother who encouraged that and helped me achieve the things I wanted to achieve. I've followed the paths I've wanted to follow. I like redoing houses, I like architecture, I like visuals, I like fashion, I like all of it."
In a separate interview, Keaton admitted to People magazine being a wife was never in her plan.
"Today I was thinking about this," she said at the time.
"I'm 73 and I think I'm the only one in my generation and maybe before who has been a single woman all her life.
"I don't think it would have been a good idea for me to have married, and I'm really glad I didn't, and I'm sure they're happy about it too."