MacDowell's subtle makeup showcased her ageless beauty perfectly while she wore her signature crowning glory au natural. Her beautiful silver locks cascaded over her bare shoulders, framing her exquisite face. 
The actress started embracing her salt-and-pepper locks back in July and is currently earning rave reviews for her electric performance in Netflix hit, Maid, where she rocks a full-head of grey hair. 
"At the very beginning of quarantine, my hair started growing and every time my kids would see me, they kept telling me I looked badass with my gray hair," she said to Vogue.
She says the salt-and-pepper look is who she is, "dark and silver," telling the magazine she felt that it was time for her to make that "transition." Saying it "felt like it was appropriate" for her personality.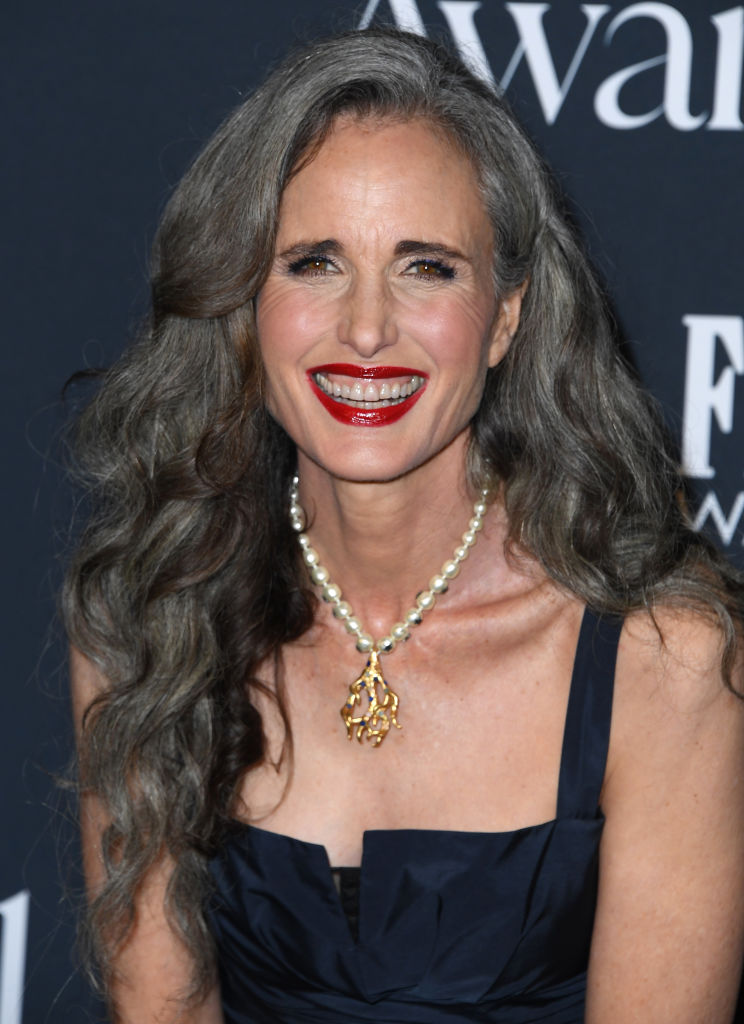 Other notable stars who graced the red carpet event were Aussie icon Nicole Kidman, (at 54 nearly one decade younger than MacDowell); who glittered in an enchanting purple ensemble. 
The Big Little Lies actress arrived at the event wearing a sequinned purple Armani Privé dress from their 2006 Spring couture collection.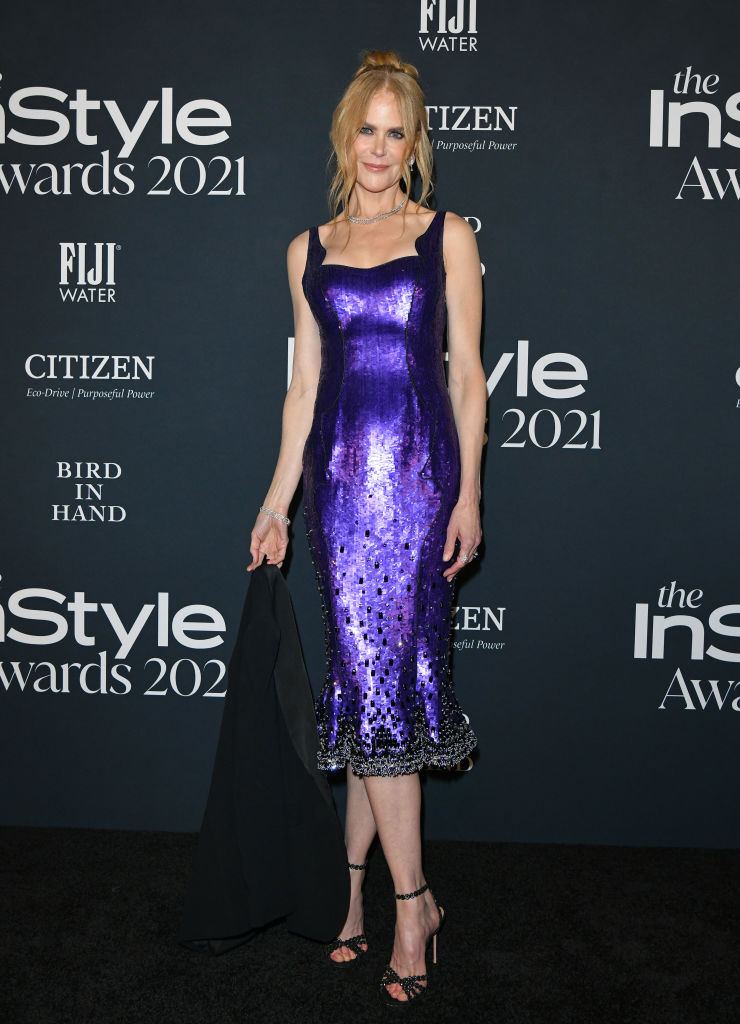 Kidman's dress featured a slim-fitting silhouette and curved straps to add to her feminine elegance. She completed her look with a delicate diamond bracelet and matching necklace, and in contrast to MacDowell's more groomed mane, Kidman wore her strawberry-blonde hair in an artfully dishevelled up "do".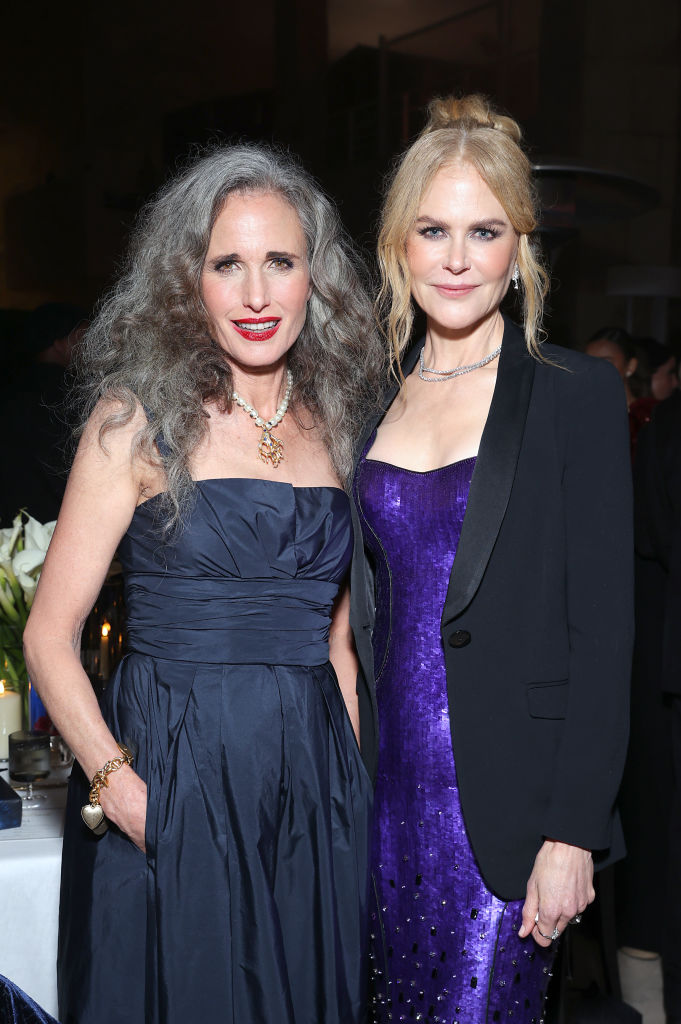 (L-R) Andie MacDowell and Nicole Kidman grace the runway at the Instyle Awards . Image Credit: Emma McIntyre/Getty Images for InStyleMacDowell and Kidman were among some of the stars attending the annual InStyle Awards, which salutes the year's top talents in the fields of fashion, beauty, and pop culture. 
Some of the individuals honoured in the event were Simone Biles and Congresswoman Katie Porter.