"Working together has been a career highlight for me, so I'm grateful that that isn't changing. What I am nervous about is Wal having more time up his sleeve to work on his golf swing!" he told TV Blackbox.
"Sport is something I've always lived and breathed. No two minutes are the same, so the hype and energy it brings is infectious.
"This year is a massive one for me, and it's now been made even better by coming full circle, returning to sports presenting, and being in great company with Melissa and Lofty."
Nine Queensland Director of News, Amanda Paterson said Uptin "has fostered an incredible connection with and earned the trust of our valued viewers, so it will be wonderful to witness that flourish five nights a week."
"Jono is a true professional who has earned his stripes," Paterson said.
"His dedication to storytelling has taken our sports department from strength to strength, allowing our bulletin to be at the forefront of comprehensive and compelling local and international sporting stories to entertain, excite and inform."
Lewis announced that he was stepping down from the role after citing health reasons for his decision.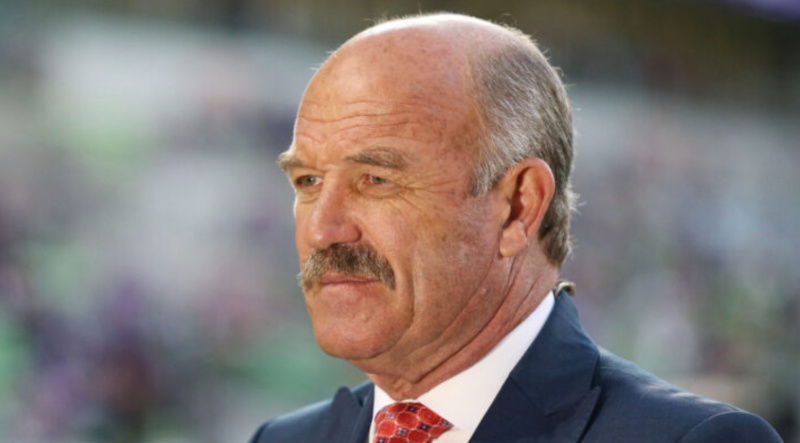 Lewis joined the network in 1999 but a number of health issues which include his ongoing battle with epilepsy and a seizure while on air in 2006 drew concern for the 63 year old's health.
According to TV Blackbox, Lewis will remain with the network but "will not return to the studio in 2023".
Lewis revealed that although he will be taking "more of a backseat role in the studio" he will still keep audiences "up-to-date on the highs and lows of local and international sport".
"My health has made decisions for me in the past so it's my turn to make decisions for my health," he told the publication.
"Beyond 9News, I'll continue to call WWOS home, and there are some special Nine programs in the pipeline that I'm also ready to tackle alongside my ongoing involvement with the QRL and FOGS (Former Origin Greats).
"It's safe to say that no two weeks in my calendar will look the same this year, which is what I'm looking forward to most."
For those loyal fans who are worried Lewis will be missing from their screens, Paterson assured viewers that "the King is well and truly here to stay."
"He continues to live up to being a legend on and off the field, and whether he is on the news desk or not, viewers will still get to welcome the Wally they know and love into their living rooms," Paterson said.
"Wally is such an integral member of our newsroom and we are privileged to have him on our team. His health is and has always been our priority, so we are proud of him for making the call to put himself first."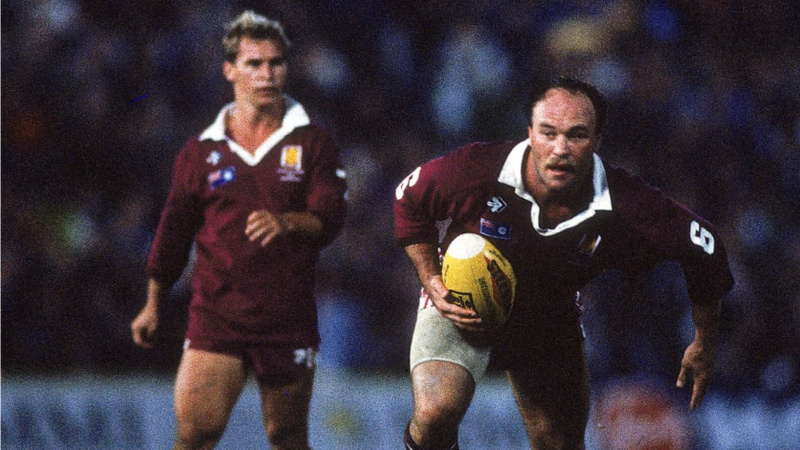 Prior to his career with 9News, Lewis made a name for himself as one of the greatest ever players of rugby league.
His impressive achievements on the field earned him the monicker of "The King" and "The Emperor of Lang Park"
Lewis represented Queensland in thirty-one State of Origin games from 1980 to 1991, and was captain for thirty of them.
He also represented Australia in thirty-three international matches from 1981 to 1991 and was national team captain from 1984 to 1989.
Lewis played a major role in Queensland's success in the State of Origin series throughout the 1980s, winning the Man of the Match a record 8 times.
In recognition of his stellar sporting career, Lewis was inducted into the Sport Australia Hall of Fame in 1987 and became the sixth member of 'The Immortals' in 1999. In 2000, he was awarded the Australian Sports Medal for his contribution to Australia's international standing in the sport of rugby league.