There are few travel experiences that really give you an idea of just how big and majestic Australia really is, but the country's greatest train journeys can do just that.
The following rail adventures are all true bucket list experiences: once-in-a-lifetime adventures that will genuinely change your perspective of this beautiful place we call home.
The word 'iconic' is bandied around a lot, but if there's one time you can use it freely and without judgement, it's to describe this odyssey into the heart of Australia.
Running between Adelaide and Darwin, The Ghan is the world's longest north-south train journey, covering some 2,979 kilometres. Alice Springs and Katherine provide unforgettable outback stops along the way, but make no mistake: this trip is about the journey. The vastness of the blistering red Australian desert, the unique wildlife and epic landscapes make this one of the truly great train marathons on the planet.
It's proving to be an extraordinarily popular option for Aussie travellers looking to make up for lost travel time, with places for 2021 and early 2022 currently extremely limited. If you're keen to tick this off your bucket list sooner rather than later, our Australian over-60s travel agency is happy to help you narrow down the options for the year ahead.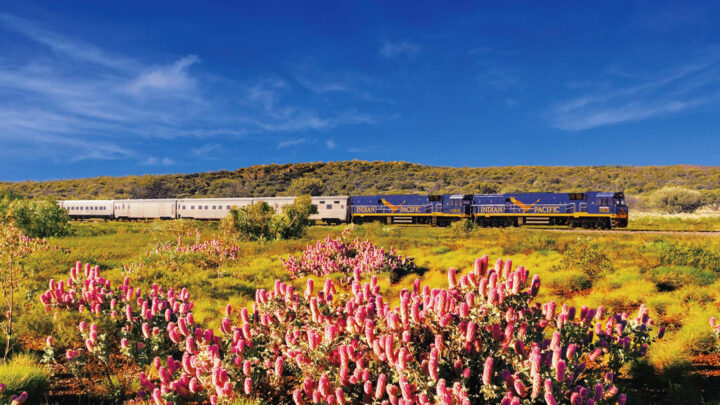 2. The Indian Pacific
If you're up for 65 hours of true-blue Aussie travel, this is the trip for you! An Indian Pacific journey will take you three full days and three nights, with plenty of great off-train experiences along the way.
This 4,352-kilometre route between Sydney-Perth is the only direct transcontinental train journey in the world – and its longest stretch of straight railway track. Passing through the Blue Mountains, Broken Hill, the Nullarbor Plain, Kalgoorlie, and the tiny town of Cook (population: 4), it's a surefire way to appreciate the sheer size and variety of this beautiful country.
The Starts at 60 community will be getting together taking this trip together as a group in December 2021 and January 2021, with solo and twin share places currently held in reserve. Learn more here.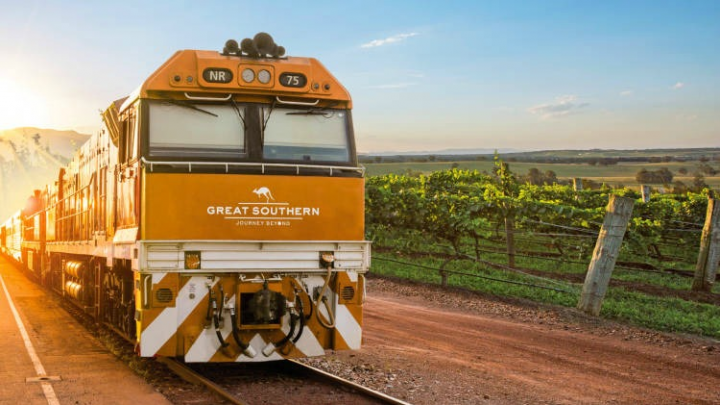 3. The Great Southern
When the Ghan takes a break over summer, its carriages are put to great use on this limited service between Adelaide and Brisbane. The Great Southern is still relatively new (soon to start its third season) and still a bit of a well-kept secret compared to her two sisters above.
The itinerary is considerably different depending on which direction you're heading. The Adelaide to Brisbane journey (three days) runs through the Grampians and Canberra. Those departing from Brisbane (four days) will get an extra night on board and the chance to see the Hunter Valley, Port Stephens and Melbourne. Either direction includes time in Northern NSW and Coffs Harbour – along with all the same onboard luxuries as the Ghan and the Indian Pacific.
And if you're at a loose end this Christmas or New Year, our community has two group trips lined up for December 2021 and January 2022. Click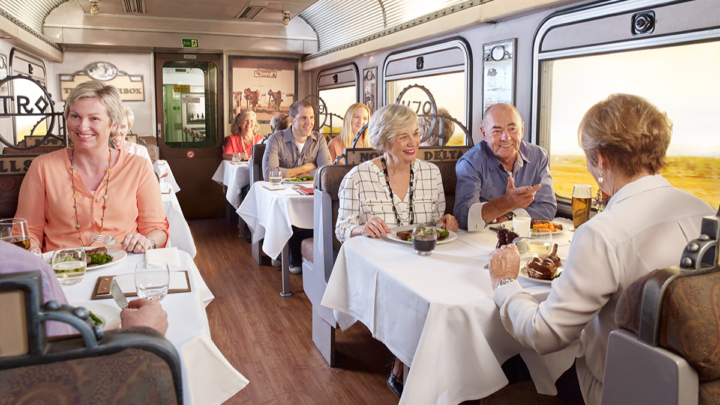 4. Spirit of the Outback
Keen to explore Longreach and its surrounding outback towns? Don't want to drive or fly? Here's a great way to get there in style.
Running between Brisbane and Longreach, this 1,300km journey is an excellent access point to the wide open spaces of Outback Queensland. And with the social on-board atmosphere, you're likely to make plenty of new friends along the way.
With so many travellers cancelling their trips in 2020, this train is all but booked out for 2021. However, Starts at 60 readers can enjoy a specially-reserved Longreach-Brisbane journey as part of our popular community holidays in Longreach and Winton. Hold your place on one of the remaining 2021 spots here.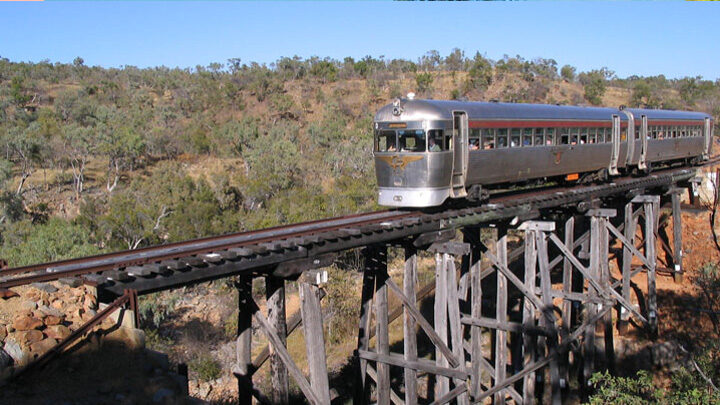 5. The Savannahlander
A classic 1960s train, the Savannahlander makes its way between Cairns and Forsyth three times a week. This is the type of railway journey for those who like to take things at a much slower pace, as it reaches just 50km per hour on this two-day journey. If you're heading into Gulf Country, this will really set the the tone and spirit of a rugged, timeless outback adventure.
You can enjoy a ride on this much-loved railway on our upcoming 2022 community holidays into Gulf Country. We're now taking early, no-obligation expressions of interest for next year. Learn more and join the waitlist here.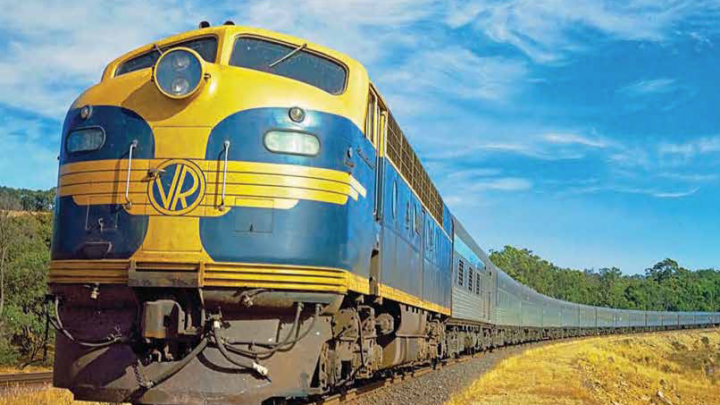 6. The Aurora Australis
You may remember the Southern Aurora as the darling of Australian rail travel it its day; a luxury rail experience running between Sydney and Melbourne from the 1960s through to the early '80s.
Railway heritage societies and private owners have meticulously restored these carriages to their original condition, which now form part of the Aurora Australis, Australia's newest rural rail experience.
These varied and all-inclusive escorted journeys travel along freight lines to places few passenger trains get to visit. There are only a few departures scheduled this year from Sydney and Brisbane, with availability now running low at the time of writing. Enquire here to confirm availability for the coming months.
Which of these journeys is highest on your bucket list?