Everyone knows how frustrating the real-life game of Tetris can be when you're trying to fit an extra container of leftovers in the fridge, despite it already being jam-packed. Thankfully, one US mum has shared a nifty hack that gives you double the fridge space for next to nothing.
The quick-and-easy trick involves creating your own makeshift shelving with the wire or metal cooling racks more commonly used in baking. All you have to do is pop a bowl or dish on a fridge shelf, then place a rack on top before sliding another bowl or tray on top of the rack.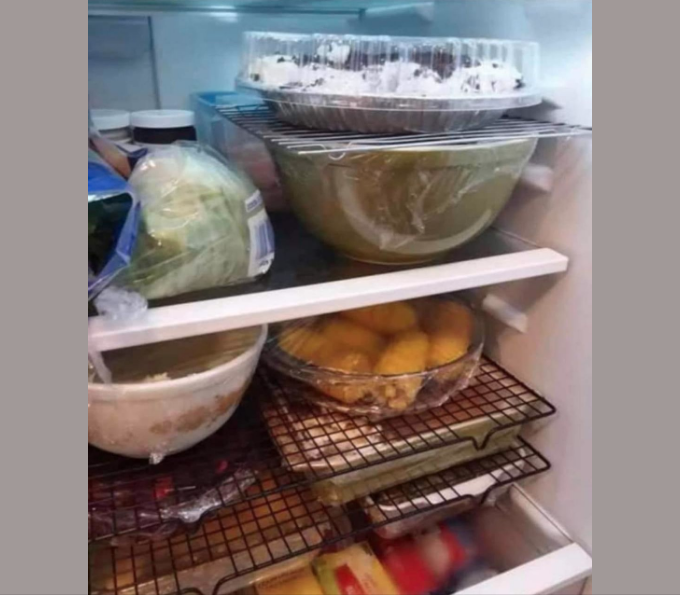 Not only is the smart stacking hack a total no-brainer but it's also super cheap – with the racks costing just $9 for a pack of two at Kmart. They can also be found at Coles, Woolworths, Target, IKEA and other online homeware stores for a similar price.
Commenters were blown away by the trick, with one writing, "I seriously have no idea how I never thought of this!" While another said, "I am so impressed."
Others suggested that you could use a chopping board when a cooling rack isn't available, to get the same outcome. Alternatively you could place food in labelled glass or plastic-topped containers, so that it's easily stacked and accessible.
And why stop at just your fridge? You can also make sure your sink and pantry are better organised, with the help of the right equipment.