With such a powerhouse lineup of ingredients, the serum has no need for artificial fillers, fragrances, colours, silicones, or preservatives. It's 100 per cent natural, as well as cruelty-free, vegan and recyclable. 
What results does Rejuvaus Repair & Refine ABC Serum deliver?
The before and after photos on Rejevaus' website speak for themselves, with many users sharing their astounding transformations after using the luxurious serum for just a few weeks.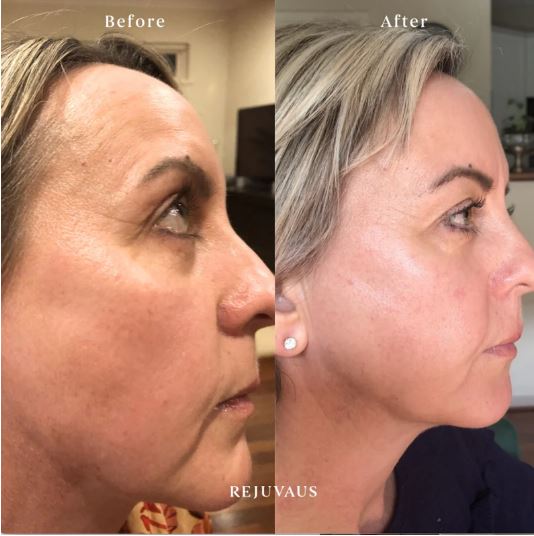 As one reviewer raves: "I used it daily for three weeks and saw immediate results. The serum's texture is very light and smooth with a mellow citrus smell. It absorbs quickly and reduces my fine lines and wrinkles. Friends and family have already commented on how much smoother my skin looks."
Among the listed benefits are an even skin tone, minimised pores, and a brighter complexion. The serum also helps to repair the skin barrier, leaving you with soft, strong, and hydrated skin. Perhaps even more impressively, it does so with zero skin irritation. Using gentle, slow-release ingredients, it's gentle enough to be used twice a day — even on the most sensitive skin types.
How much does the Rejuvaus Repair & Refine ABC Serum cost?
At $220, this best-selling serum is a little on the pricier side — but that's for a good reason. Combining the three most powerful anti-ageing ingredients is a complex and expensive process, which is why Rejuvaus is the only brand doing it. 
However, when you consider that the serum can replace many of your other, less effective products, it's worth its weight in gold. Plus, as part of Rejuvaus' once-a-year sale, you can score 25 per cent off right now with the exclusive discount code, VIP25.
What other skincare products does Rejuvaus make?
While the Repair & Refine ABC Serum is the brand's hero product, Rejuvaus also has solutions for every step in your routine. This includes the antioxidant-rich AHA Exfoliating Cleansers, available in deep or gentle varieties depending on your skin's needs. 
There's also the Solar Protect & Restore Invisible Zinc Lotion, for those who want to protect and treat their skin at the same time. The Restore & Firm Collagen Peptide Eye Serum is also a top pick, using a blend of 30 medical-grade ingredients to brighten and smooth the under eyes.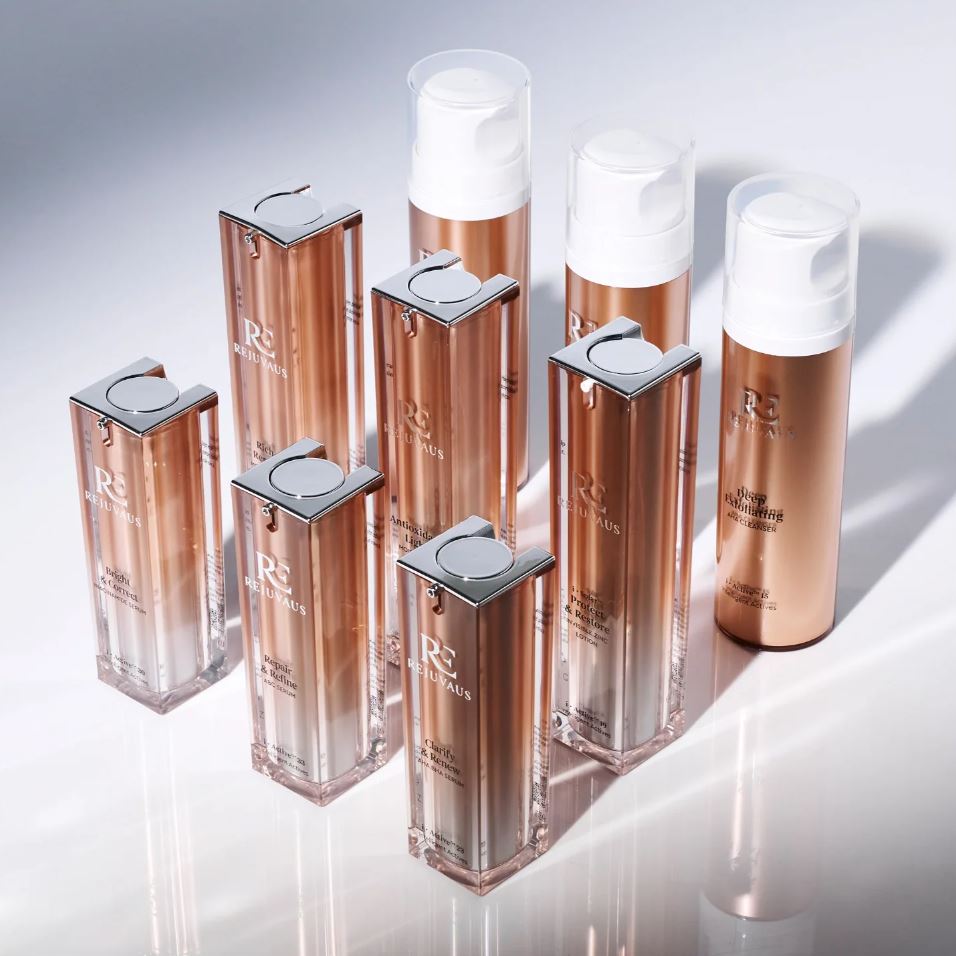 You can also filter by skin concern on the Rejuvaus website. So, whether you're looking to lighten up skin spots or treat a loss of elasticity, you can find the perfect product for your needs.
Ready to take your skin to the next level? Don't forget to use the code VIP25 at the checkout to save on your order. 
IMPORTANT INFO We write about products and services we think you might like and may receive payment if you click on the links in this article or go on to make a purchase.