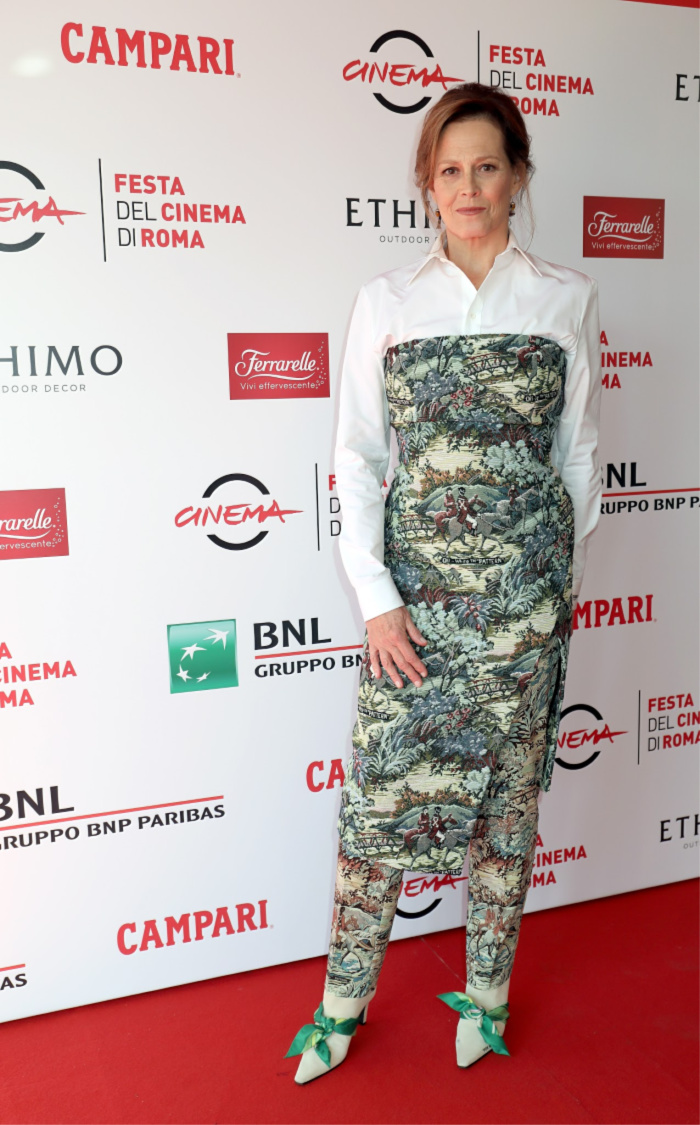 While the actress looked full of confidence as she posed on the red carpet, it seems the designer outfit certainly set tongues wagging amongst the internet's self-imposed fashion critics. While some loved the daring ensemble, others likened it to curtains and wallpaper. 
"The von Trapp's curtains are making a comeback on the red carpet," one person wrote on Twitter.
Another shared a photo of Sigourney alongside Scrubs actor Zach Braff, who once famously wore a shirt with the same pattern as wallpaper.
https://twitter.com/casspa/status/1055294604843593729
A third insisted the star "oozed glamour", while a further joked: "The hills are alive", in reference to The Sound of Music.
The patterned ensemble was Avatar star's second outfit for the day, after she was first spotted in a gorgeous pale pink and red gown. The Ghostbusters actress glowed in the glamorous frock which flowed gracefully to the floor. The dress received much more praise than her second outfit, with fans describing her as beautiful and gorgeous.
The 69-year-old was one of many talented actors to appear at the annual event in Italy. Kicking off last week, the festival features a range of screenings, exhibitions, conferences and debates, with all of the main proceedings taking place at the iconic Auditorium Parco Della Musica.
Similar to the Toronto International Film Festival, the event in Rome is non-competitive, with the winners chosen by the audience.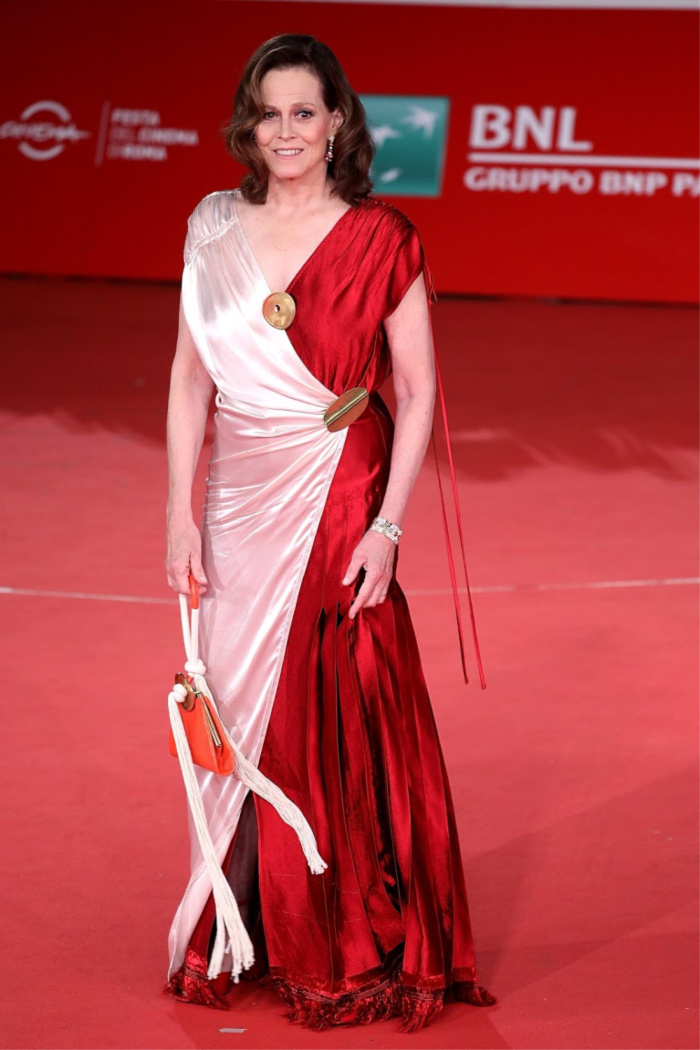 One of the most anticipated films of the festival is Muse e Dei, a documentary that brings together the late well-known Italian film directors Dino Risi, Ettore Scola and Michelangelo Antonioni.
While the documentary, Le Avventure Del Lupo – La Storia Quasi Vera di Stefano Benni, is also highlighted as a must-see. The film by Enza Negroni follows the story of the 2000 Kursk submarine disaster in the Barents Sea and touches on themes such as injustice, men against bureaucracy and indignation towards politics.
Are you a fan of Sigourney Weaver? What do you think of her unique outfit choice?