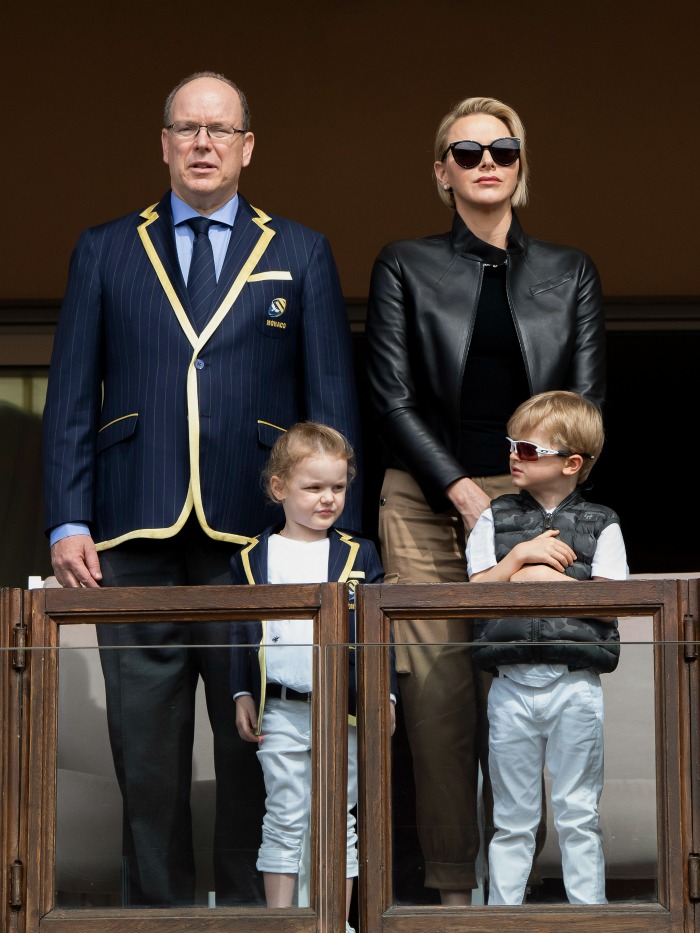 His sister Gabriella matched her father in a navy and yellow jacket and white trousers like her brother. Throughout the day the beautiful princess also sported some dark sunnies.
Meanwhile, Charlene, 41, opted for a simply but classy look, wearing a black leather jacket and light brown trousers.
The family were all smiles at the Louis II Stadium for a special tournament which was held in collaboration with the Princess Charlene Foundation.
Hundreds of spectators attended the event which will see 17 teams battle it out for a win. The teams come from all across the world including Abu Dhabi, Dubaï, England, France, Georgia, Italy, Mauritius, Russia, South Africa and Spain.
This isn't the first time the twins have shown off their fashionable looks, stepping out earlier this year on the red carpet in stylish leather jackets and sunglasses.
Read more: Princess Charlene's adorable twins steal the show on royal outing
Gabriella wore a black floral dress, spicing up her outfit with a black leather jacket and matching boots. While her brother wore a pair of blue jeans, a white button-up and a black leather jacket.
Meanwhile Princess Charlene, looked stunning in a pair of tight-fitting black pants, paired with a patterned coat and a pair of black high heeled stilettos for the occasion.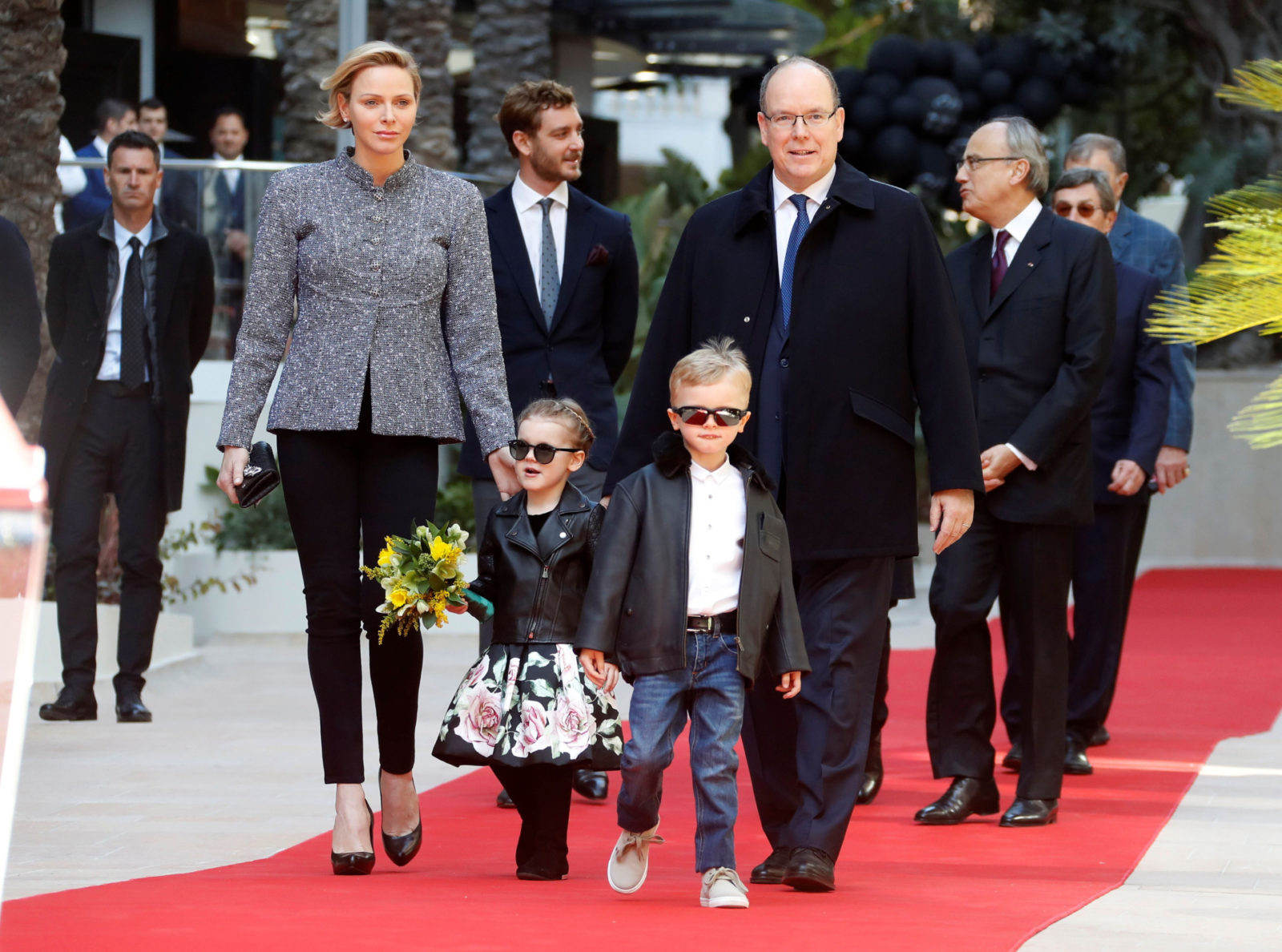 While her husband, the reigning Monégasque monarch, looked relaxed in navy smart trousers and a slightly darker blazer.
The family joined forces to open a new luxury complex in Monaco, which has a pristine street named Princess Charlene Way, in honour of the royal. The new living area is located in the heart of Monte-Carlo and brings together a high-end residential set, luxury shops, a restaurant, offices and a conference centre just a few steps away from the casino's famed square.
Are you a fan of Princess Charlene? Do you like Monaco's royal family?