Helen Mirren has arrived in France ahead of the 74th annual Cannes Film Festival, and she's done it in style! The world-renowned festival, which sees a string of celebrities showcasing their best looks on the red carpet, is expected to kick off on Tuesday.
On Sunday, the English actress, 75, was spotted arriving at Nice Airport in an eye-catching ensemble. Mirren paired a chic white-and-green checked skirt with a silver silk camisole and a green tie-waist cardigan. She accessorised with a light grey headband, a black bumbag and a pair of matching green sneakers, which gave the outfit a casual, effortless flair.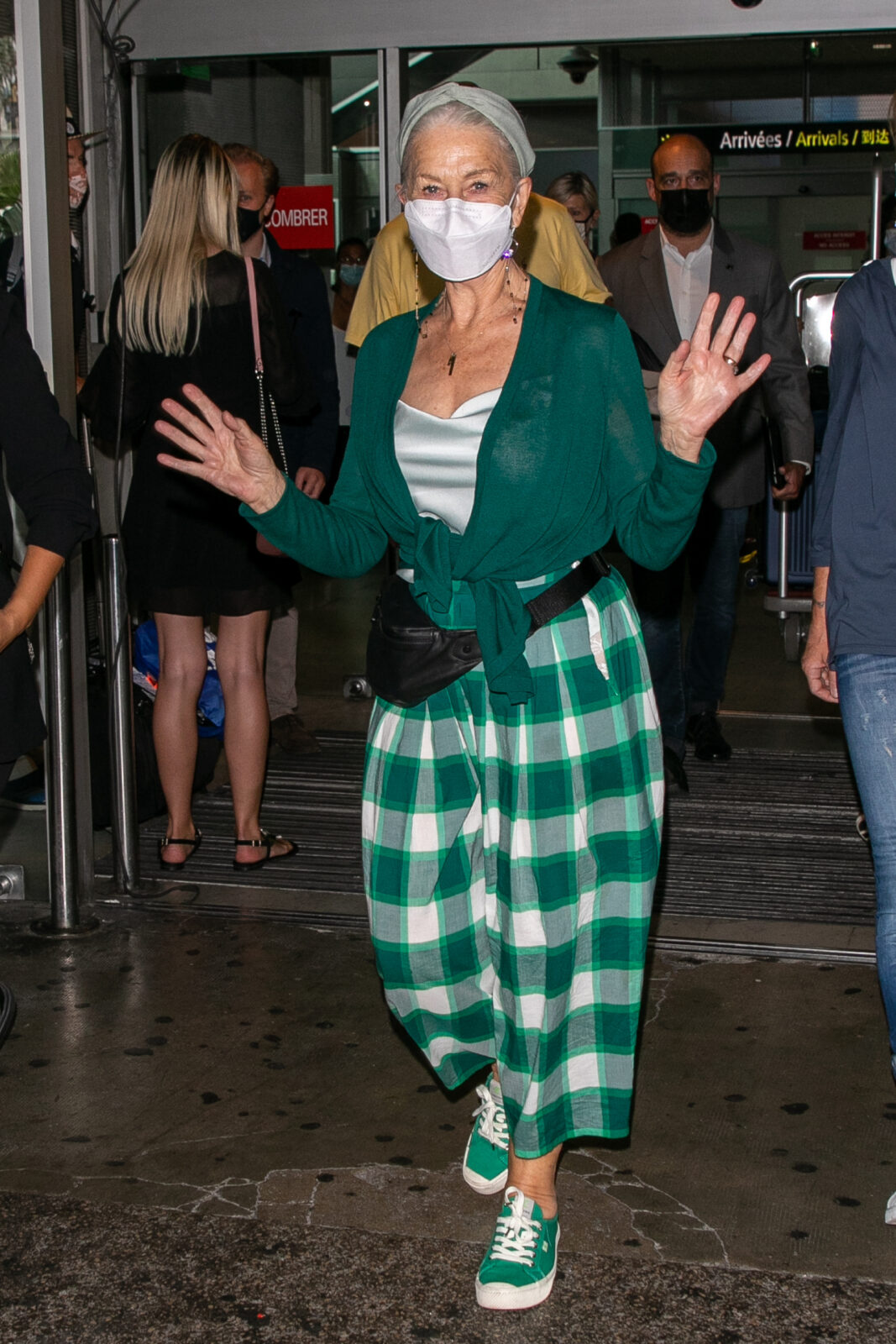 With her airport attire so on point, we can't wait to see what she has planned for the red carpet later this week. Other celebrities who are usually in attendance include Michael Douglas and Catherine Zeta-Jones, Susan Sarandon, Julianne Moore, and Australian actresses Cate Blanchett and Nicole Kidman, however there's no word yet on whether they'll be attending this year.