Meanwhile, her husband, 73, dressed in a navy blue suit and red tie for the trip back from New Jersey, where the couple reportedly spent the holiday weekend.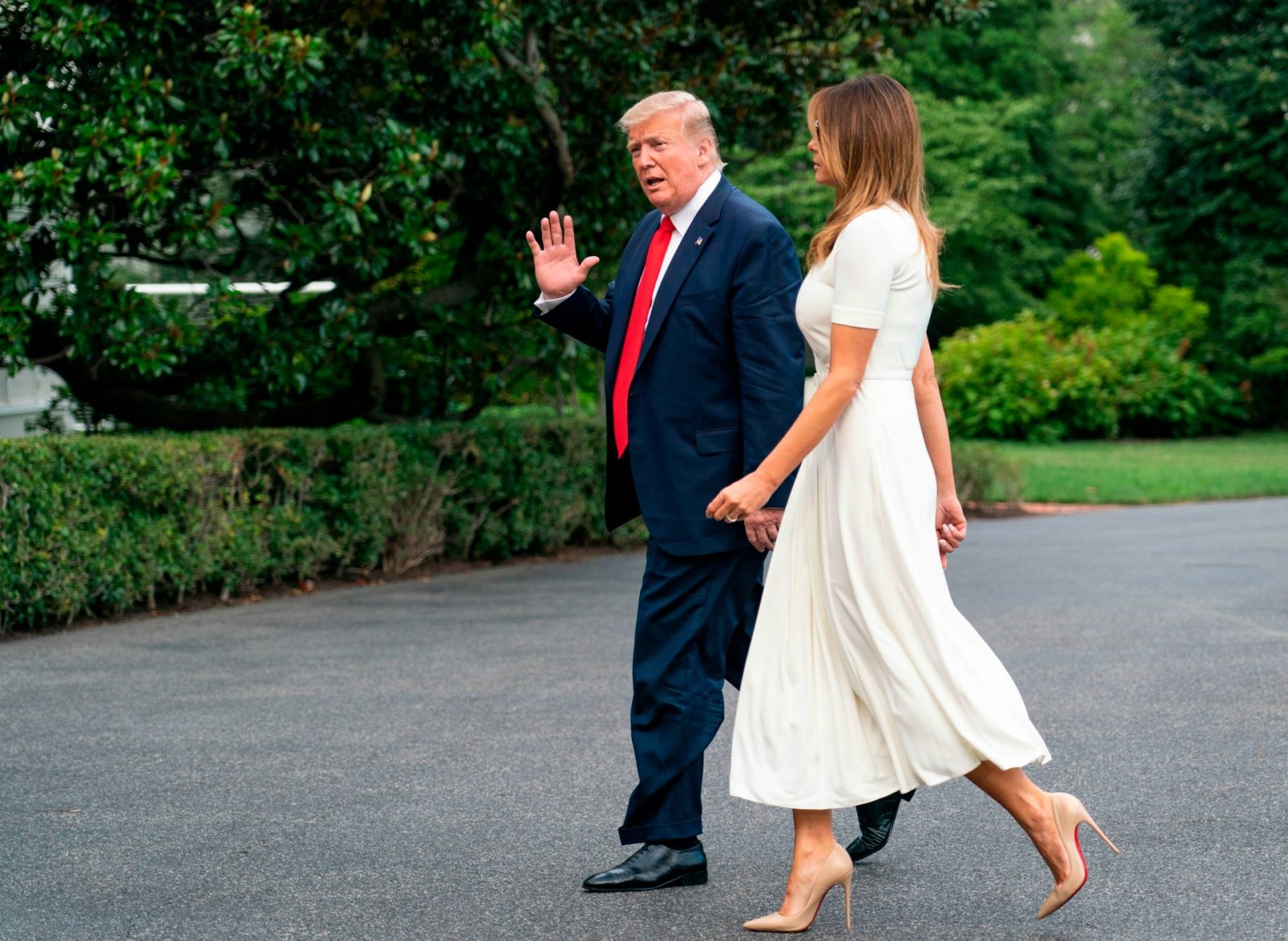 It comes after a life-sized wooden statue of Melania was erected near the First Lady's hometown of Sevnica on Friday.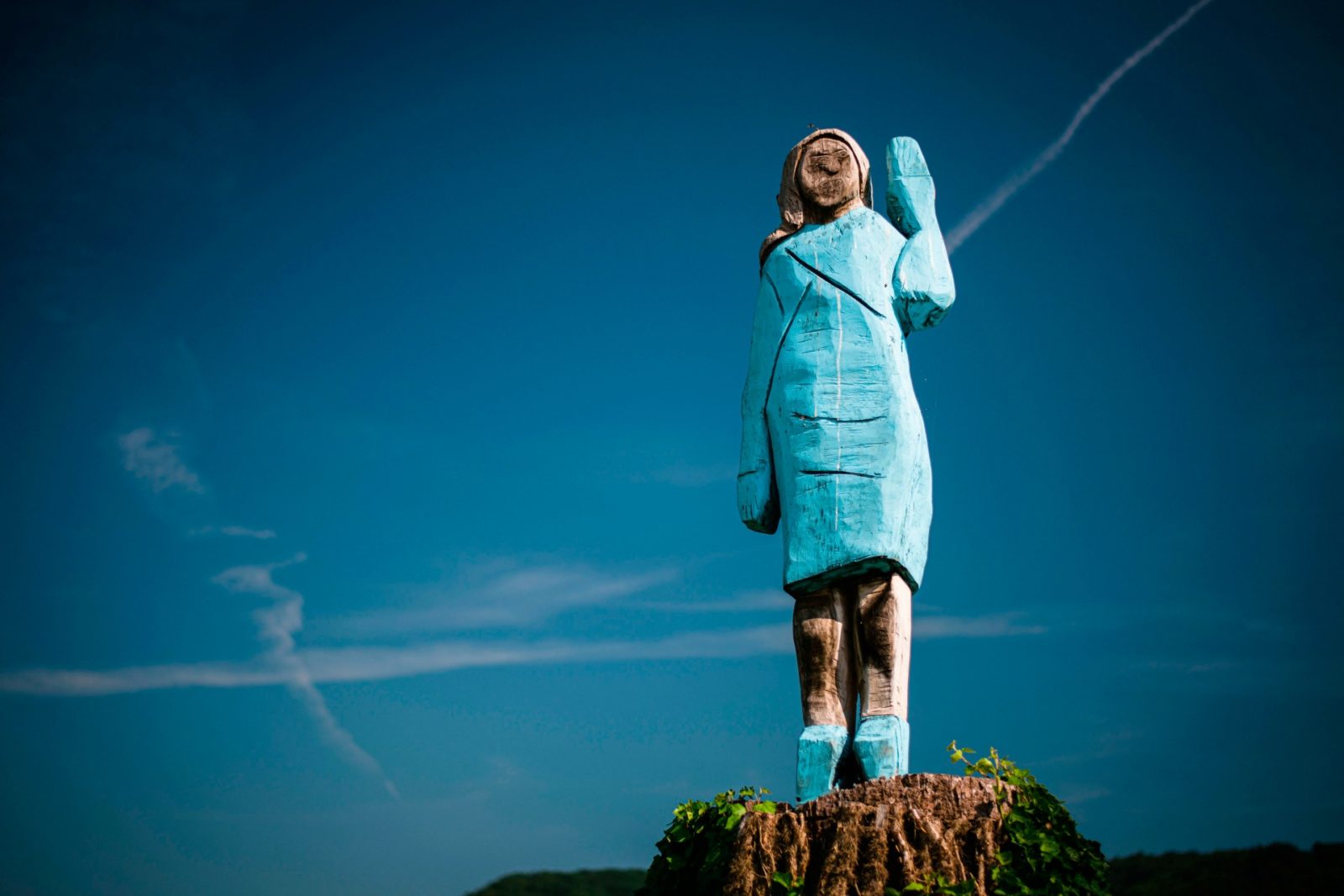 The statue, carved out of a tree with a chainsaw, depicts the president's wife in a blue dress raising her left hand in a waving gesture, reportedly based on the former model's appearance at her husband's 2017 inauguration.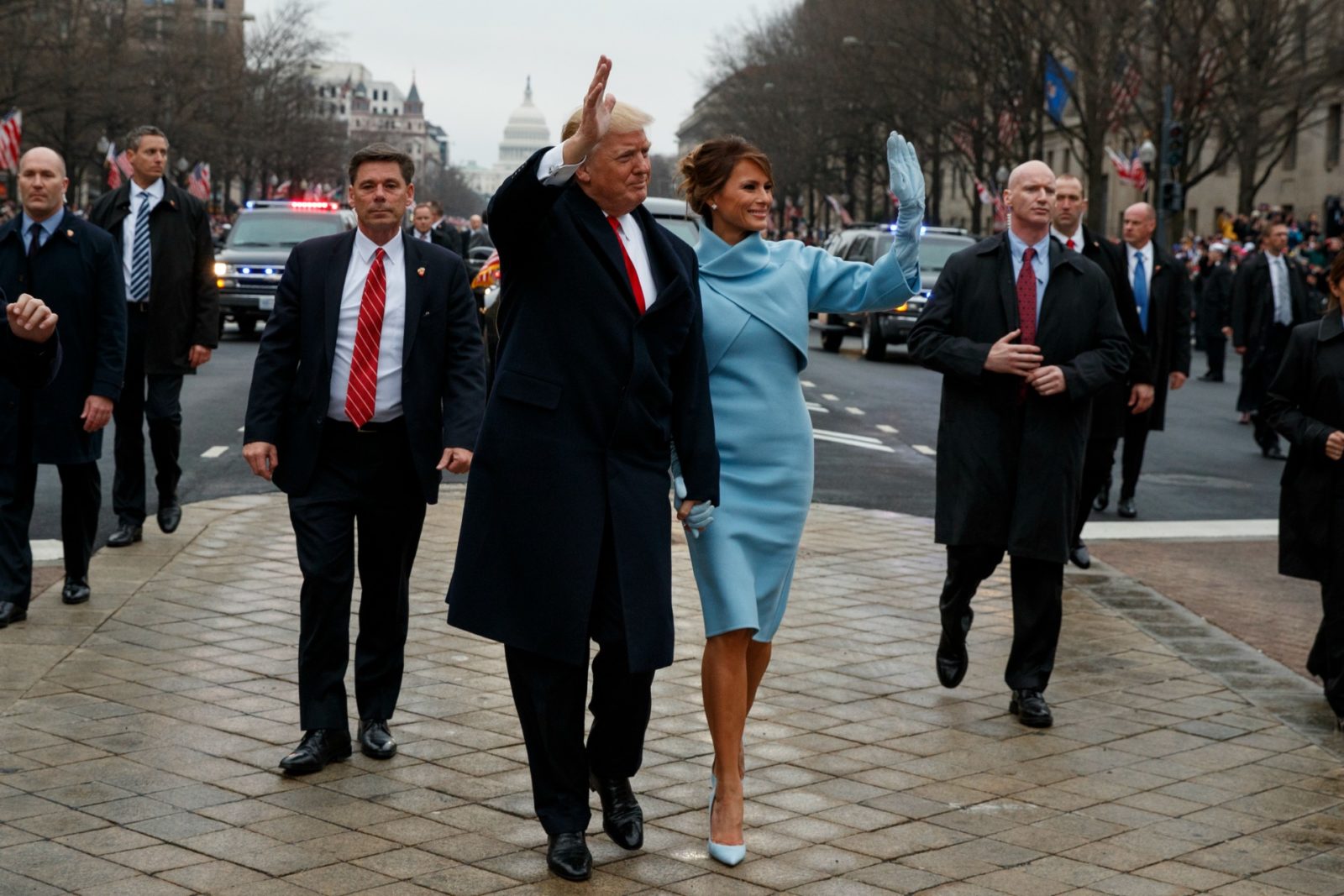 Read more: Melania Trump ramps up glamour in sky-high pink stilettos for July 4 bash
Meanwhile, Melania's glamorous appearance comes just a few days after she stepped out in a summery frock to attend Friday's Fourth of July festivities in Washington.
Wearing a gorgeous white dress, the first lady looked beautiful walking alongside her husband onstage at his Salute to America event at the Lincoln Memorial. Standing tall in statement pink stilettos, the mother-of-one sported a huge smile while her husband addressed the crowd who gathered to celebrate the national day.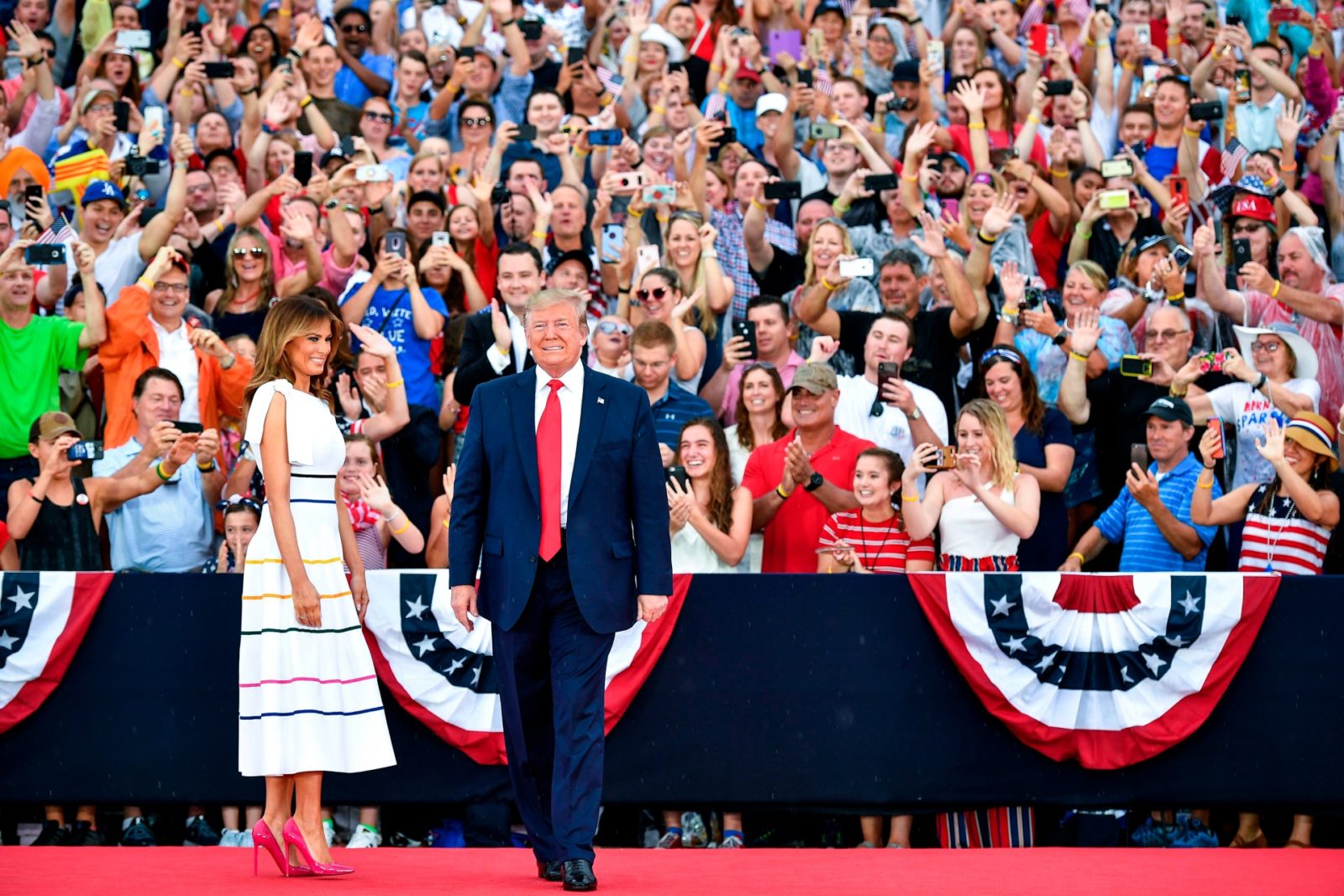 "Hello America. Hello," President Trump said, according to CBS News. "The first lady and I wish each and every one of you a happy Independence Day on this truly historic Fourth of July."
"As we gather this evening, in the joy of freedom, we remember that all share a truly extraordinary heritage. Together we are part of one of the greatest stories ever told, the story of America."
Are you a fan of Melania Trump? What do you think of her latest outfit choice?