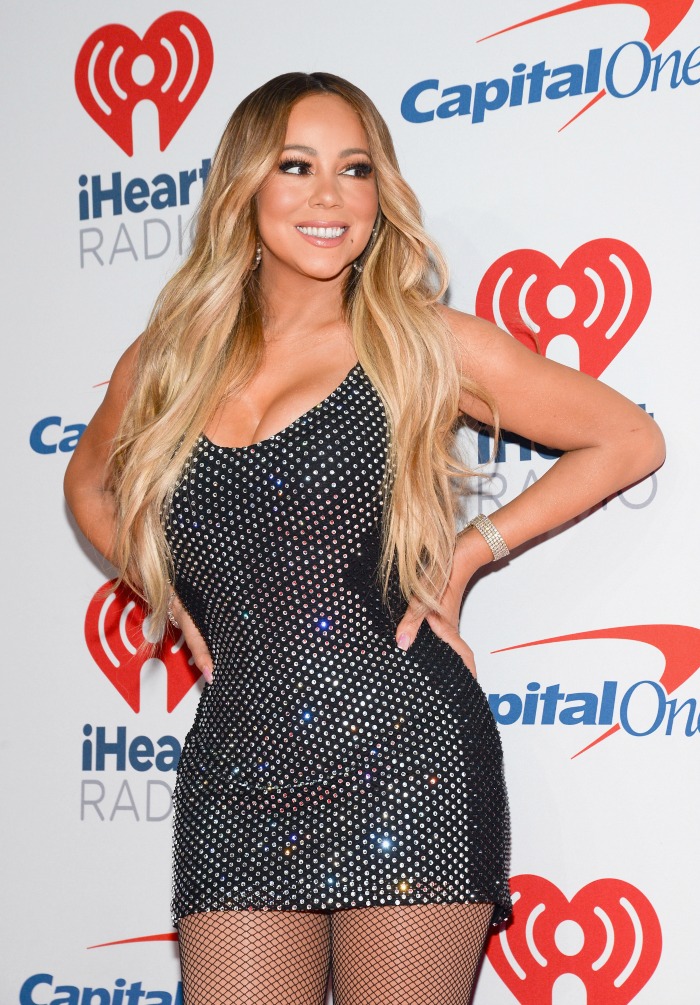 She wore a pair of fishnet stockings, while her glamorous black high heel shoes made her look even taller than she already is. Mariah wore her luscious blond locks in a wavy hairstyle for the event and added some extra sparkle to the look by opting for some glittery bracelets on each hand.
If that wasn't enough, she was also spotted wearing diamond hooped earrings in her ears. As always, Mariah's make-up was flawless as she posed on the red carpet. She also took to the stage during the show for a special performance.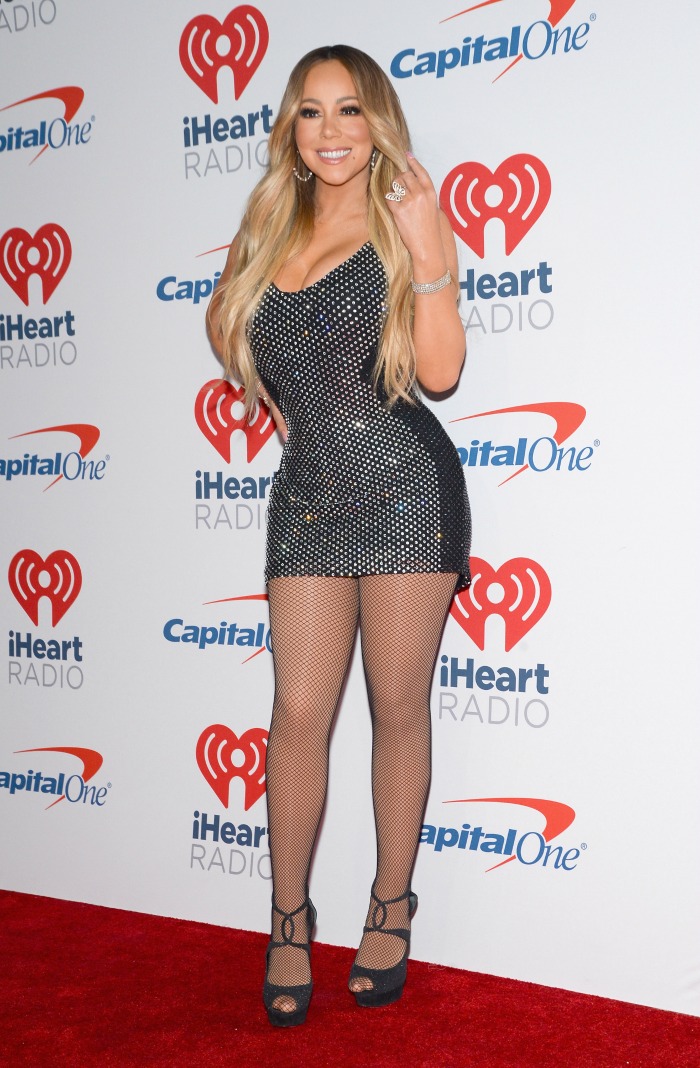 After the event, Mariah couldn't contain her excitement and shared another shot of her outfit on Instagram.
"Thank you for having me @iheartradio," she gushed. "I enjoyed ya."
https://www.instagram.com/p/BoBPV4PHpzI/?taken-by=mariahcarey
It's not the first time the 'Hero' singer has shown off her fashion. Last month, she sent fans into a frenzy when she put on a very eye-popping display in a plunging gold tiger-print dress.
Read more: Smoking hot Mariah Carey sends fans wild in eye-popping gold dress
Complete with a low neckline and cut out sides, the former American Idol judge wowed as the frock's flimsy material clung to her curves.
https://www.instagram.com/p/Bm3_nJOHk98/?hl=en&taken-by=mariahcarey
The star recently disappointed Australian and New Zealand fans by cancelling her scheduled tour. Mariah was set to tour the two countries in October, after already postponing the tour earlier in the year.
"It is with much regret that I am unable to visit Australia and New Zealand later this year, however I promise to find new dates soon," she said in a statement. "I've been working away on new music and I cannot wait to share it with you later this year."
Tour promoters MJR Presents added they were sorry to fans who had already purchased tickets.
"We are disappointed that Mariah's shows are cancelled but look forward to hearing her new material soon," a statement read. "Full refunds will be given to all ticket holders from their original point of purchase and we apologise for the inconvenience to fans and ticket holders."
Are you a fan of Mariah Carey's fashion? What do you like to wear when attending a special event?