Read more: Jane Seymour shows off decolletage in gorgeous scoop neck gown
Meanwhile, Jane proved she is every bit a fashion icon as she showed off yet another stylish outfit for an event in Los Angeles last month.
The East of Eden actress was one of the special stars to attend the Open Hearts Gala. Founded by Jane, the Open Hearts Foundation is a is a social impact accelerator that aims to empower non-profit organisations by providing them with expertise, resources and tools to raise their profile and further their mission and objectives.
For the star-studded event, held at the iconic SLS Hotel in Beverly Hills, the mother-of-four opted for a stylish low-cut purple dress as she walked the red carpet. Complete with a stunning floral adornment on each sleeve, the dress showed off Jane's toned arms and complimented her in all the right places.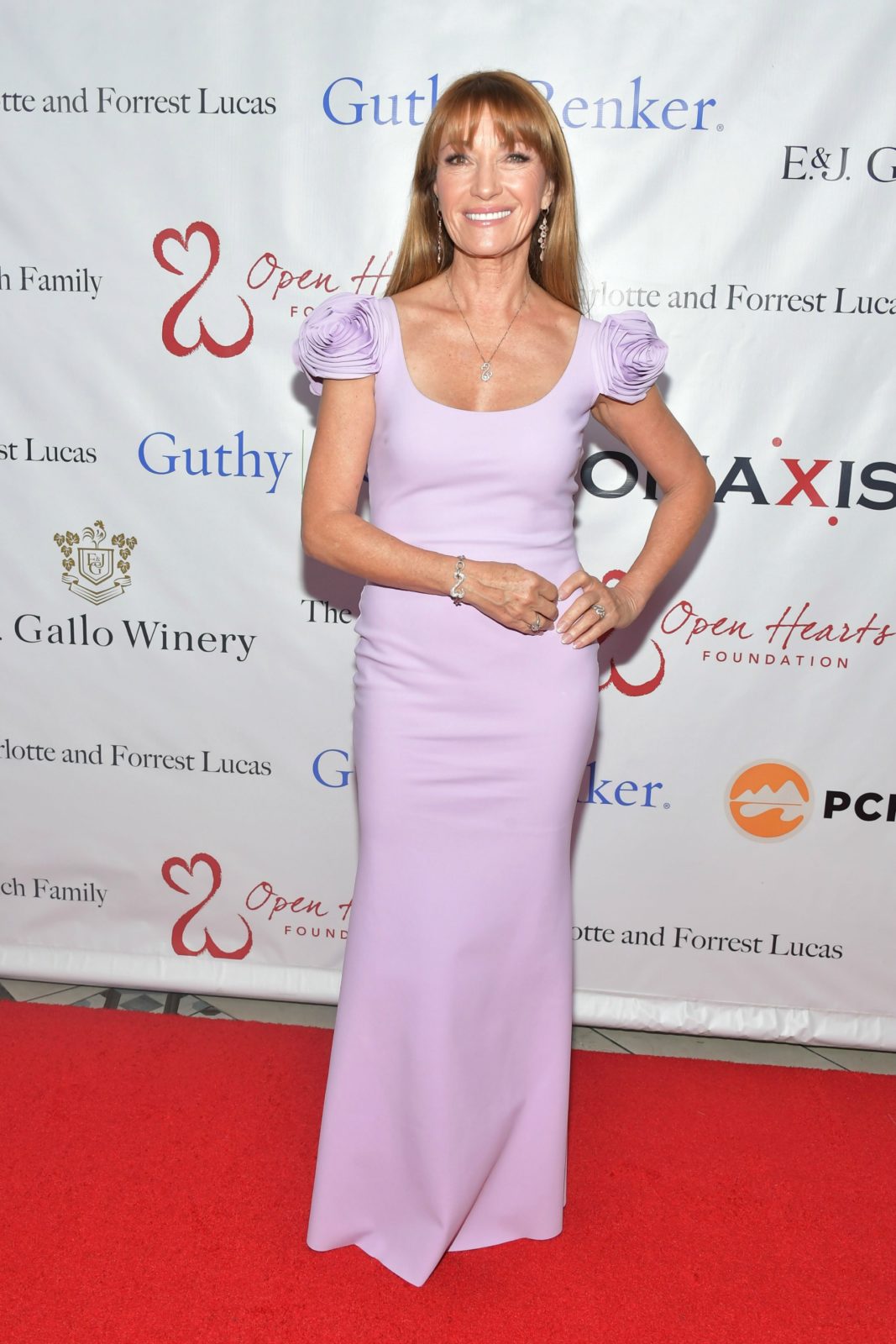 She accessorised with a shiny pair of heels and matching jewellery and wore her luscious locks in a straight style for the event. During the evening, Jane posed with a stunning painting of herself with her two daughters.
"This is the most beautiful thing in the whole world," Jane said in a video posted on her Facebook page. The stunning piece of art was created by artist Michelle Dunaway.

Jane is best known for her role in 1973's James Bond movie Live and Let Die, before enjoying a string of roles in the limelight in the decades following the film's success.
Are you a fan of Jane Seymour? What do you think of her fashion?