Opting for her usual cropped hairstyle, Curtis chose a beautiful silver bangle and small silver studs to match with the jumpsuit and a chunky watch. Meanwhile, she kept her makeup to a minimum going for a soft pink lip, dark mascara and a touch of bronzer to highlight her cheekbones.
Read more: Jamie Lee Curtis matches edgy boots with timeless little black dress
The much-anticipated film Halloween, is a sequel to the 1978 movie of the same name with Curtis and fellow actor Nick Castle reprising their roles of Laurie Strode and Michael Myers.
Set 40 years after the original, the latest film follows the story of Laurie as she prepares to face Myers as he returns to the town of Haddonfield in Illinois to finish off his killing spree. In the 1978 classic, Laurie was able to escape the grips of Myers, becoming the sole survivor of the serial killer.
Earlier this month the actress was spotted celebrating the premiere in Germany in an elegant little black dress. Curtis showed off her edgy style with a pair of statement black boots and matching tights, as she accessorised with a simple silver pendant necklace.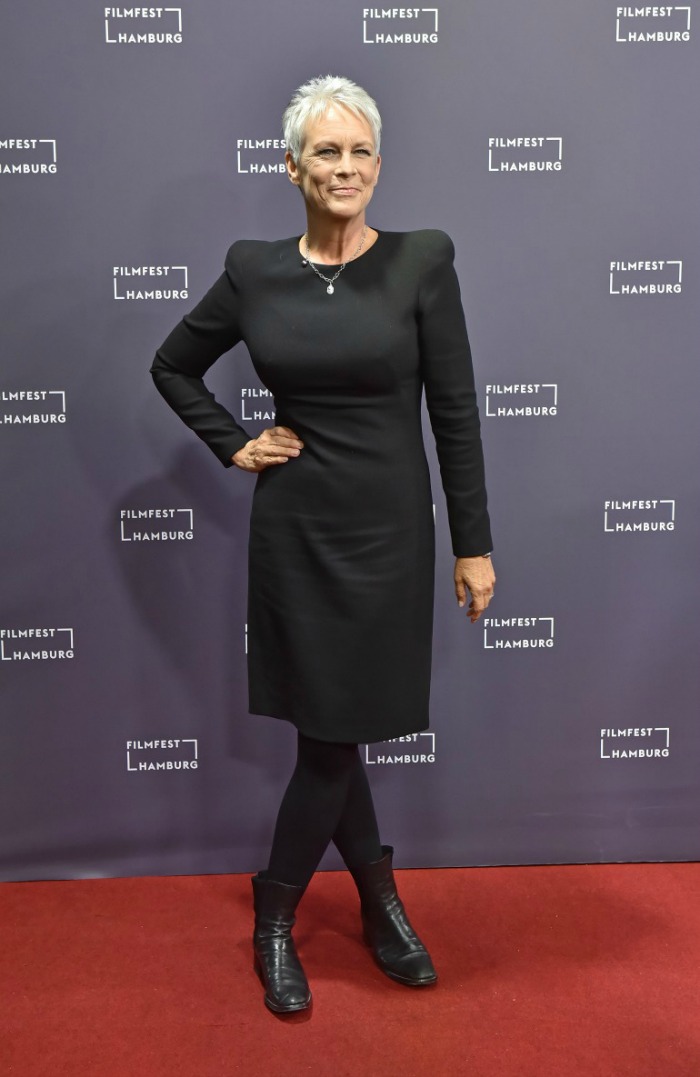 She wore her short white locks in her signature cropped style. In Halloween – which is due to be released next week – Jamie sports shoulder length hair. Still, it seems as though Jamie can't wait for fans to see the latest film. 
"40 years goes by in a flash or shall I say, a slash," she joked on Instagram.