Meanwhile, the star wore her beautiful grey hair in her signature cropped style and added a touch of colour to her cheeks with some blush. The dramatic look fitted in well with Jamie's role in Knives Out – a murder mystery film which follows the story of a mysterious family gathering and the death of a wealthy father.
Jamie plays the role of a real estate mogul who runs her own company and is one of the main suspects for her dad's death. Also making an appearance in the film is Daniel Craig, whose character Detective Benoit Blanc is called upon to investigate the murder.
Jamie has spent some time out of the spotlight recently, last spotted out and about in Los Angeles in a trendy power suit for an awards bash. The Halloween star was one of the very special guests at the Annual Angel Awards Gala in September.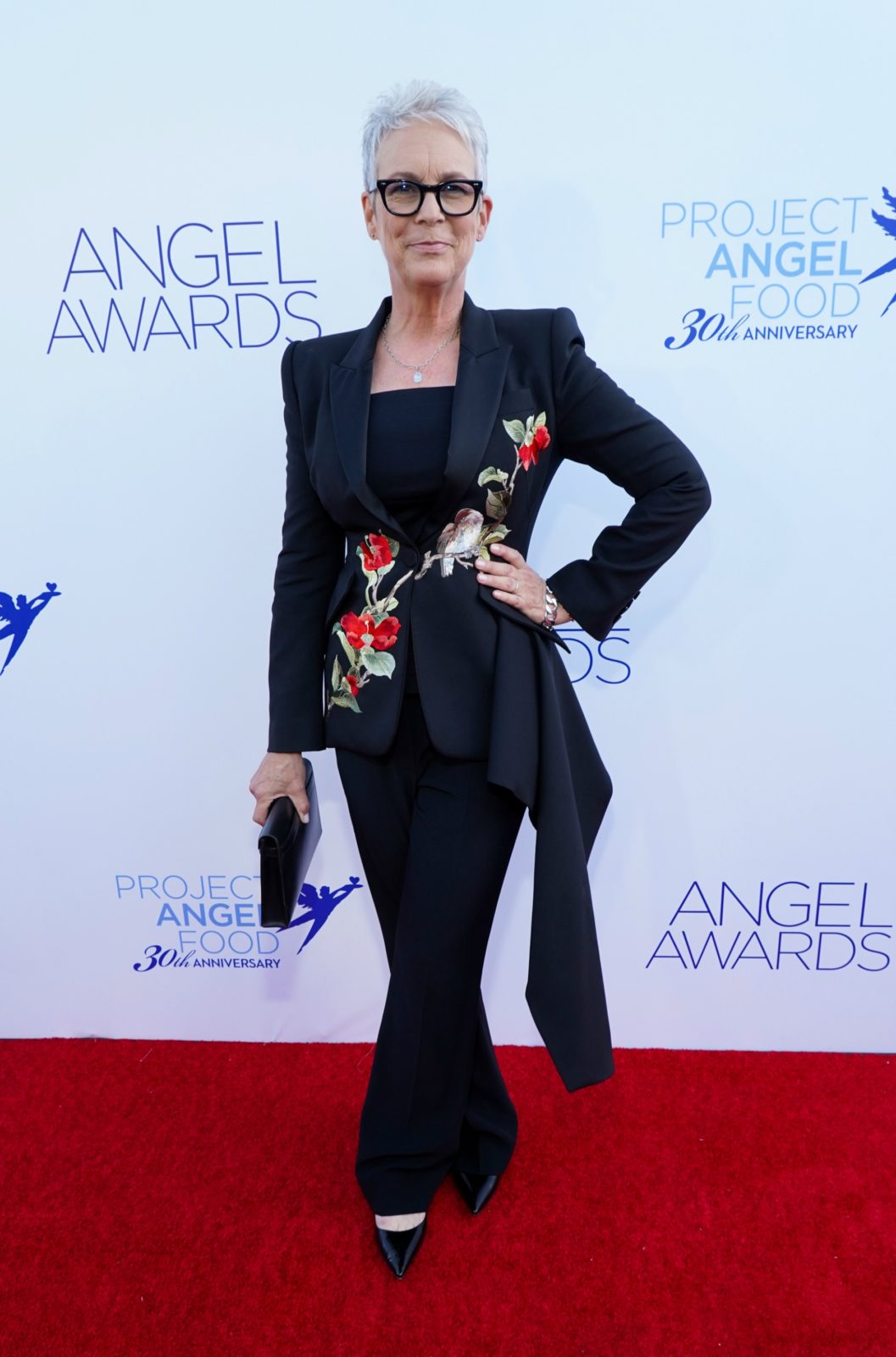 For the event, Jamie looked incredible in a black asymmetrical blazer which featured striking floral embroidery. She teamed the elegant ensemble with matching black trousers, which slightly flared out and a black cami, while she wore pointy-toe pumps. She wore her short white locks in her signature cropped style and accessorised with silver accessories and a simple clutch.
The gala followed yet another awards event in Los Angeles. This time Jamie dressed in black from head to toe, making a bold statement in an unusual black frock, which featured a flowing skirt over a pair of cigarette trousers, not to mention a bodice with a very daring plunging neckline.
The actress looked incredible as she posed on the red carpet at the star-studded event and Jamie completed the look with a cute black cropped cardigan and a pair of pointed stiletto shoes. Again, she wore her signature silver hair in its usual cropped style and slipped on a pair of black sunglasses.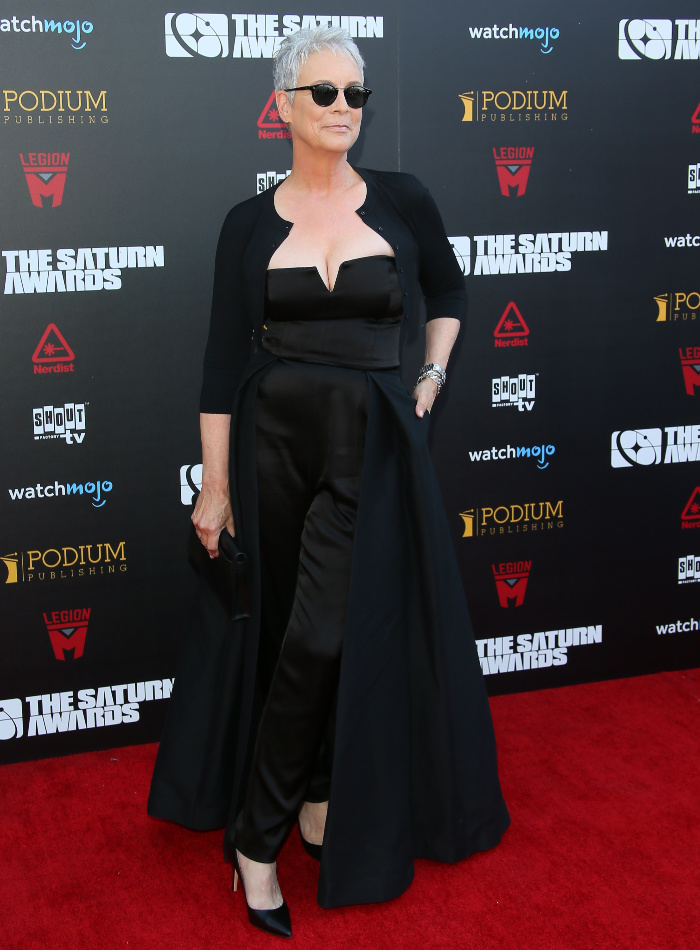 Jamie, who is the daughter of Tony Curtis and Psycho star Janet Leigh, didn't walk away empty handed either as she was bagged the Best Actress gong for her role in the 2018 Halloween reboot. Jamie has starred in a total of five Halloween movies, including the iconic 1978 original.