The dress had a daring v-neckline and clinched in at the waist with a black band, before falling down to her feet in a skintight look.
Putting on a very animated display throughout, Mirren acted as host at the event while also narrating excerpts from A Midsummer Night's Dream.
It comes a few months after the revered British actress gave a frank assessment of ageing in an interview with the The Telegraph, saying that growing old takes a certain about of bravery and isn't the blissful descent into a life of retirement that many would believe.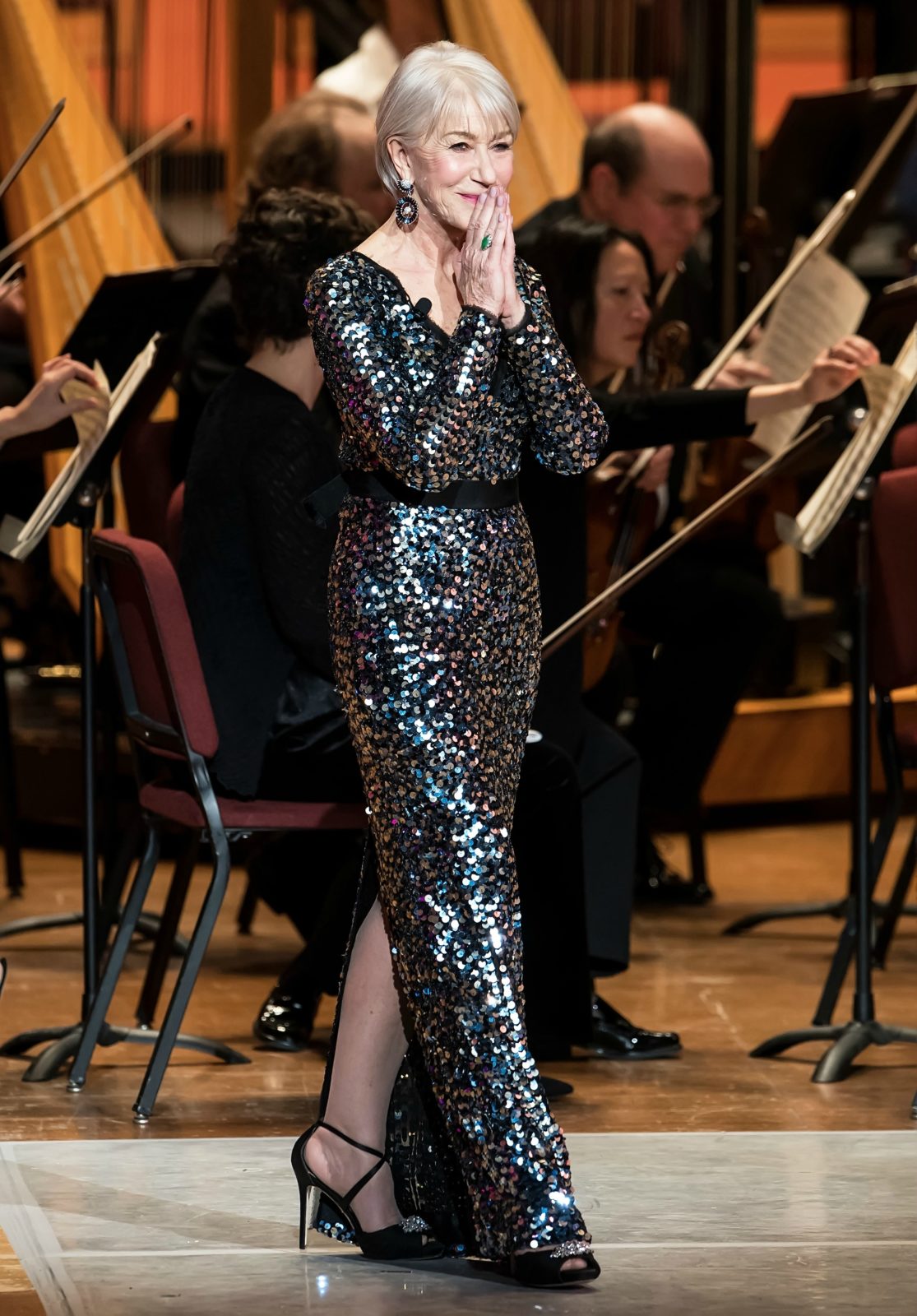 "When people say, 'Getting old is not for pussies,' there's a certain amount of truth to that," she quipped.
"When I was in my late 30s, my mother gave me some fantastic advice. 'Never be afraid of getting old,' she said, 'because when you're 20 the idea of being 35 is horrific. When you're 35 the idea of being 55 is a nightmare, but as you get older you realise that you have the tools to deal with it'."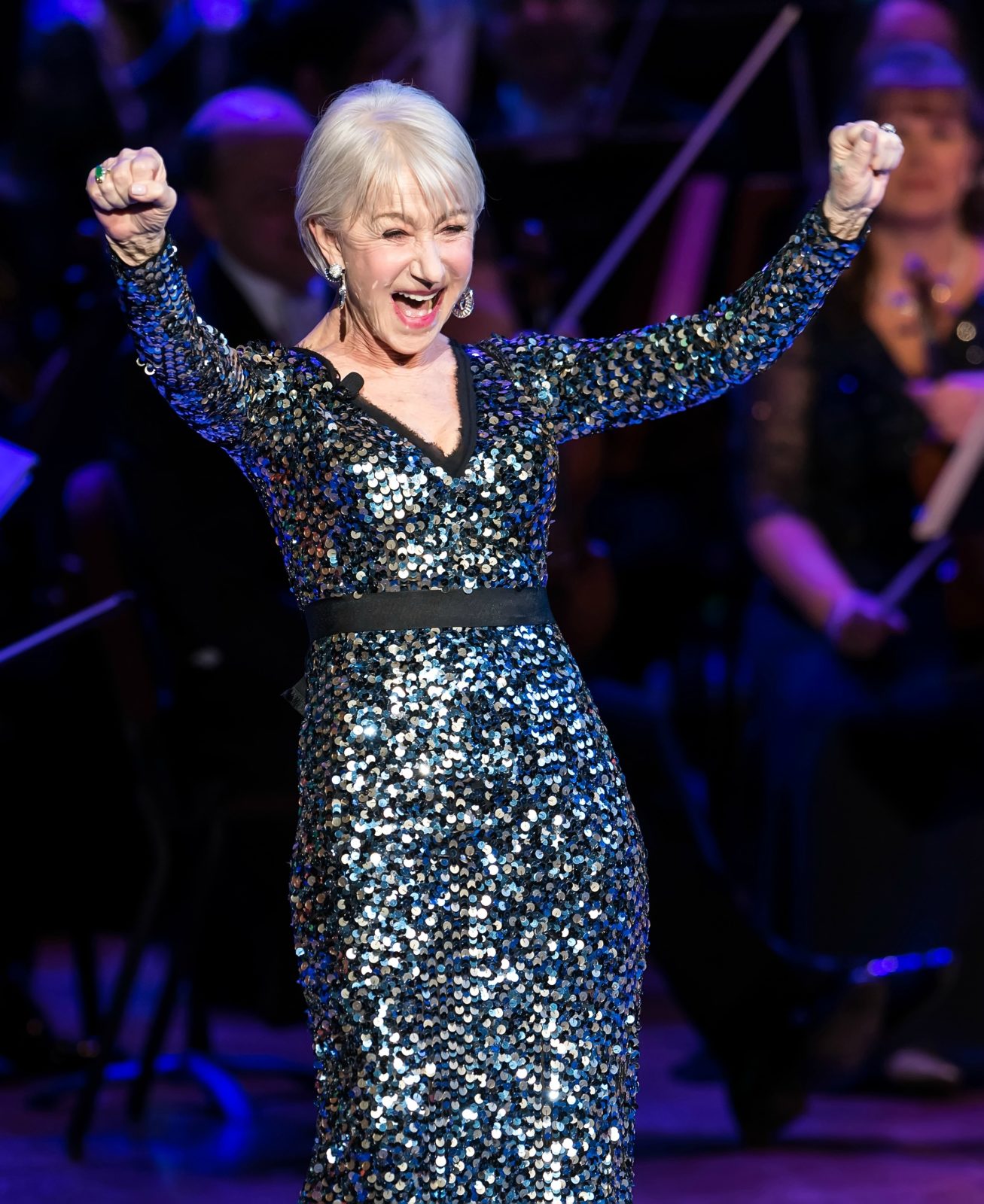 It's not the first time Mirren has spoken out about the realities of ageing, which are so often ignored by the younger generation.
"It's not something you can hide from at my age and why not have an open discussion and see death as full of life and a celebration of liberation," she concluded.
Do you like Helen Mirren's sequinned dress? What do you think about her comments about getting older?