She was joined by her co-star Dockery, who went all out for the premiere in a sparkling gold floor-length gown. The 37-year-old actress, famed for her portrayal of Lady Mary Crawley on screen, looked incredible in the one shoulder number, which she teamed with gold hoops, while she wore her luscious brunette locks out for the occasion.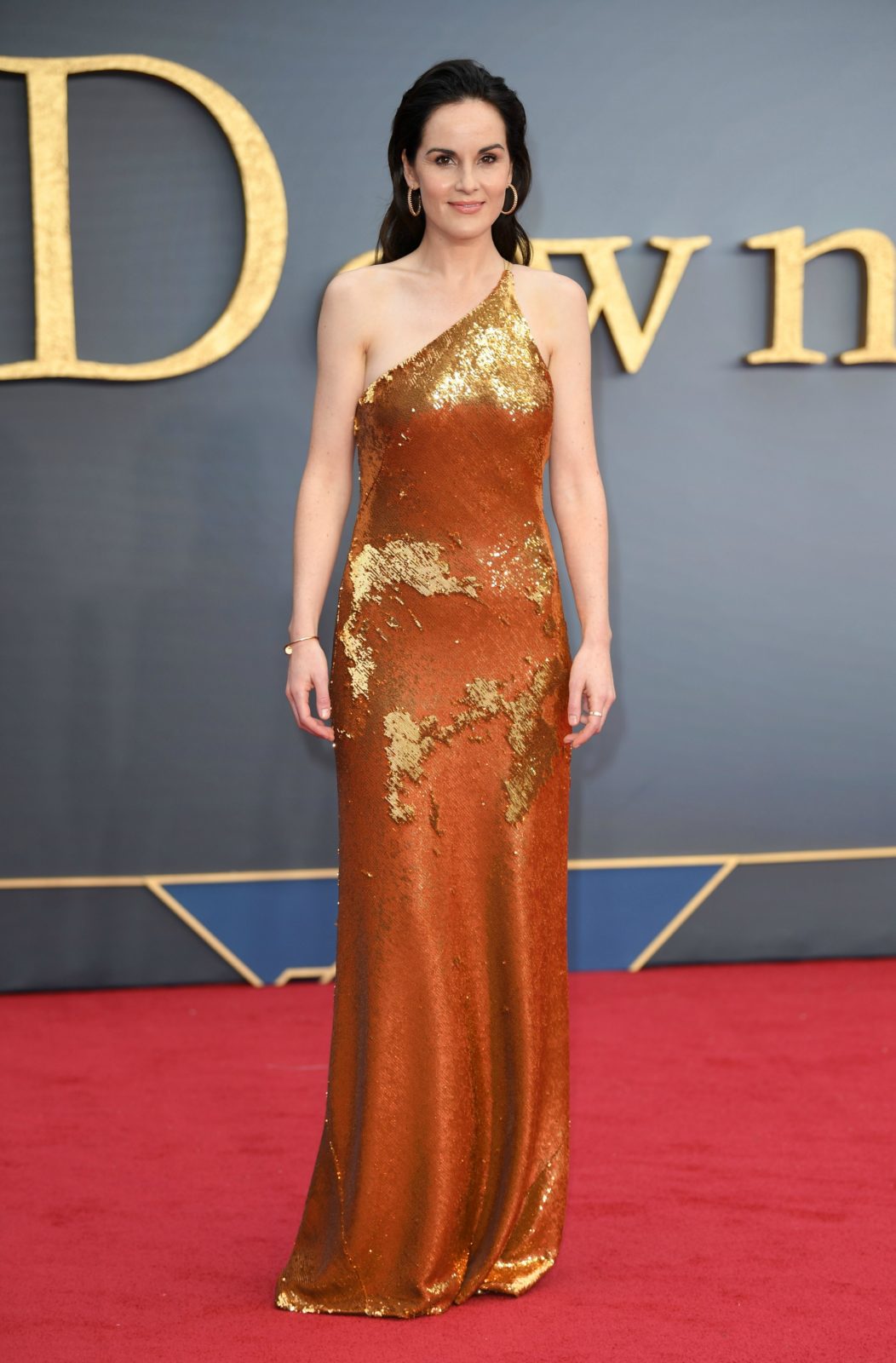 Meanwhile, McShera, who plays assistant cook Daisy Mason on Downton Abbey, stepped out in a gorgeous fitted black gown which featured pink ruffled detailing – a far cry from her brown uniform and apron. Keeping it simple yet stylish, McShera did away with her character's bun and wore her hair styled in loose waves.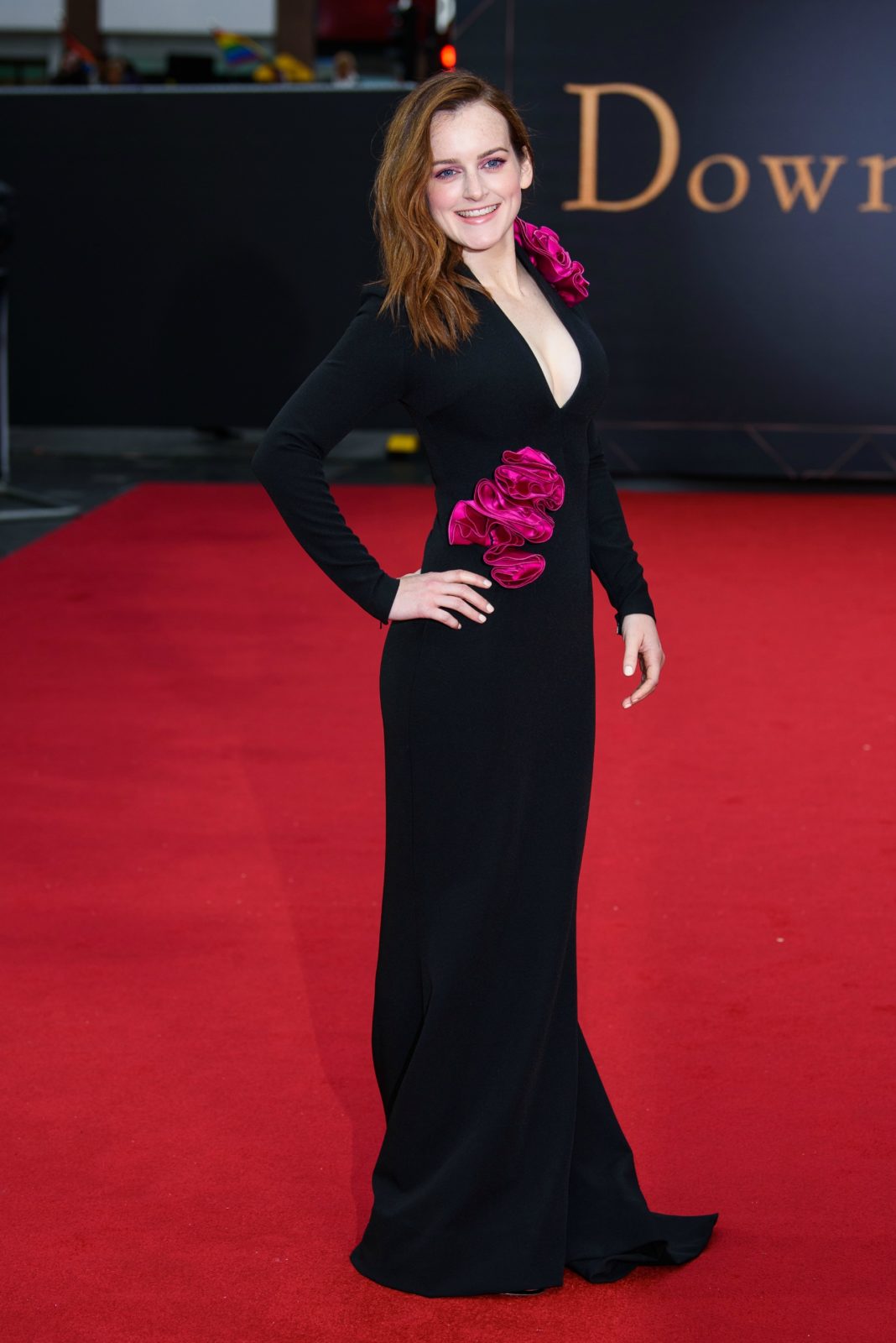 Other cast members who also stole the show early on, included McGovern, who made a statement in a beautiful pink fitted gown, and Carmichael, who is known for portraying Lady Edith Crawley, who sported a lovely black dress, which featured a saucy thigh split. Doing away with the curled up-do of her on-screen character, the 33-year-old chose to wear her hair down with a few slight waves, while she added a pop of colour to the look with a pink lip and swipe of blush to her cheeks.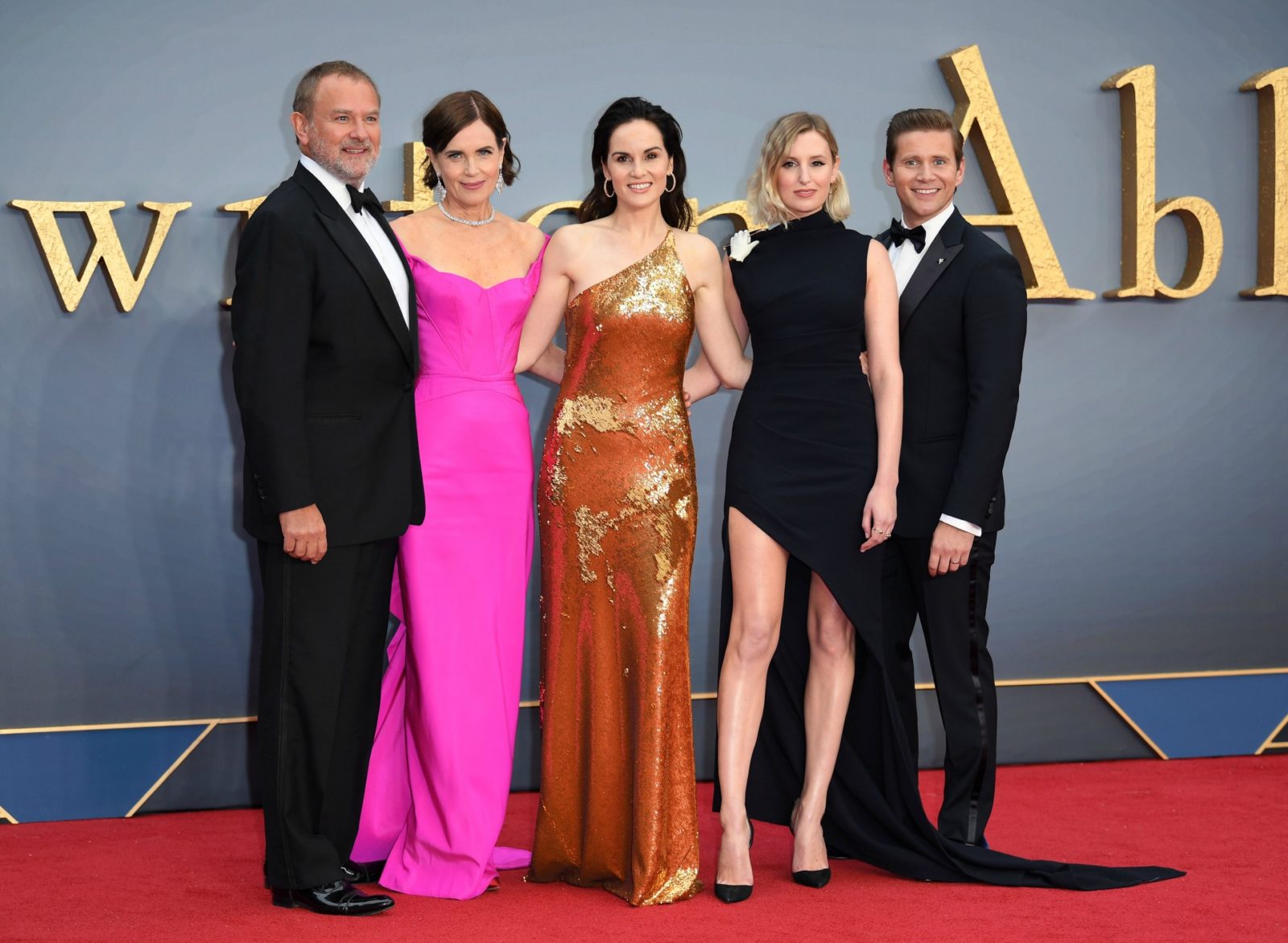 The premiere comes just days before the movie Downton Abbey hits screens in Australia. Earlier this year, after months of anticipation, fans were treated to glimpse of the film with the release of the full trailer.
The footage from the upcoming film spin-off of the hit TV series was shared online, revealing the Crawley family preparing for a royal visit, as well as big romances and plenty of drama. With the iconic Downton music playing in the background, the sneak peak of the movie – set for release in Australia on September 12 – showed glimpses of the storyline including the arrival of King George V and Queen Mary.
All the favourites return to the screen as the family and their servants get ready to welcome the royals into the estate. This includes retired head butler Carson who is asked by Lady Mary to return and help with the unexpected visit. "I need your help Carson," Lady Mary can be heard saying. To which Carson replies: "I'll be there in the morning my lady, don't you worry."
Set in 1926 – one year after the final episode – the movie is expected to be an emotional rollercoaster picking up where the TV series left off. There are grand balls, a secret kiss between Thomas Barrow – who came out as gay towards the end of the TV series – and a mystery man, Lady Edith's return and even a bombshell from Lady Mary as she appears to hint she's considering leaving the abbey behind for good.
The trailer has been a hit with fans who were quick to comment on their excitement and anticipation to watch the movie in the coming months. "One of the mots (sic) beautiful trailers I've seen," one person wrote on YouTube. "The music, the scenery and of course our beloved characters."
Another commented: "Omg the music. I'm feeling so nostalgic. Going to have to break out the boxsets," while a third said: "I think my heart just skipped a beat, just amazing!"