The couple beamed as they participated in the annual event, which sees stars of the small and silver screen don aprons and join the waiting staff of the prestigious London restaurant, greeting guests, passing out drinks and serving a three-course dinner. Michael posed alongside his girlfriend in his waiter's uniform, resembling his Downton alter ego who was rarely seen out of his footman's attire.
Before swapping into an apron herself, Laura cut a sophisticated figure in a checked smock dress which cinched the 33-year-old actress in at the waist with a simple tie belt. The loose-fitting dress was perfect for winter with its subtle gold and black check, which she paired with a pair of opaque black stockings.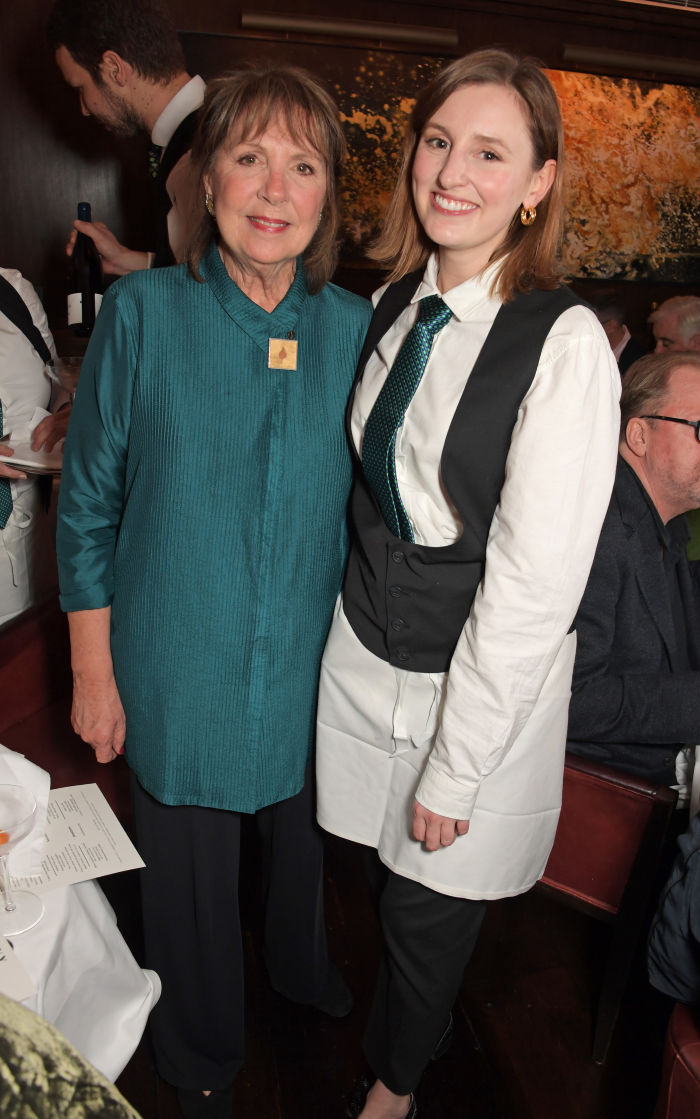 Laura also posed alongside her former co-star Dame Penelope Wilton, who was seated on the prestigious Knights and Dames table alongside McKellen and Thompson.
Penelope looked far more modern than her on screen counterpart Mrs Crawley in a vibrant teal smock shirt, which featured a striking pin-stripe design and asymmetrical collar. While Laura swapped into her waiter's uniform, swapping her tartan frock for a crisp white shirt, teal tie and apron.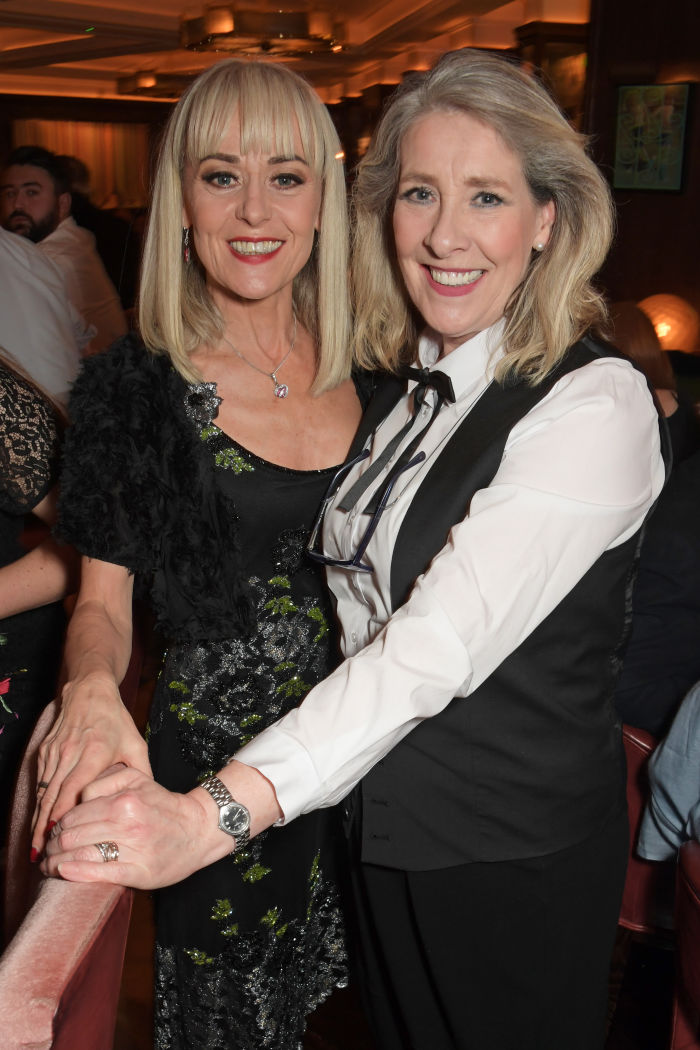 Other Downton alumnus in attendance included Scottish star Phyllis Logan who played housekeeper Mrs Hughes in the series. Doing her bit for a good cause, Phyllis wore what appeared to be a maître d's uniform, as she donned a smart pair of black trousers, a long-sleeved white shirt, black waistcoat and a black ribbon bow tie.
Looking almost unrecognisable as the stern head housekeeper Elsie Carson nee Hughes, the 63-year-old veteran actress wore her highlighted hair down in a lightly coiffed style, with a slick of striking green eyeliner. She smiled for the cameras alongside fellow actress Tracie Bennett, known for roles in Coronation Street and Shirley Valentine.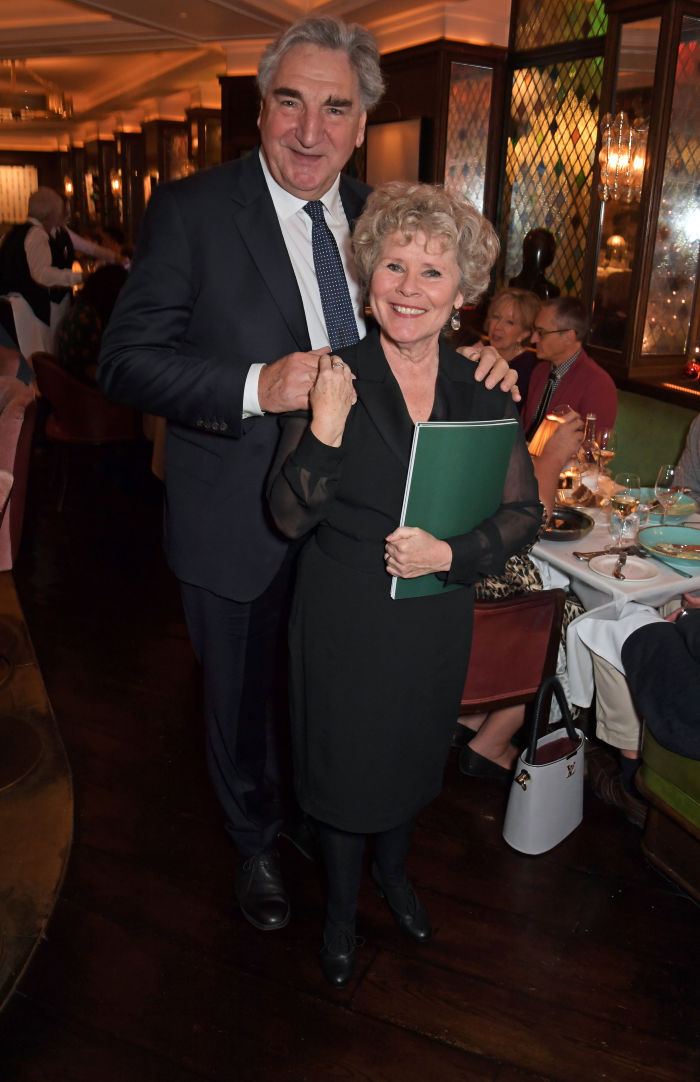 Meanwhile Phyllis' on screen husband Jim Carter, who played beloved butler Mr Carson, also stepped out alongside his wife and co-star Imelda Staunton, who landed a role in the movie adaptation which delighted fans when it hit cinemas worldwide earlier this year. Imelda joined the cast as Maud Bagshaw, one of Queen Mary's ladies in waiting.
Imelda, 63, and Jim who have been married since 1983, smiled sweetly at the event as the 71-year-old actor placed his hand on his wife's shoulder and clasped her hand. He looked dapper in a navy suit and matching tie, while Harry Potter star Imelda looked elegant in a black A-line skirt and blouse.