Most praised Trump for changing things up, with many claiming it was time to bid farewell to his signature look, while others said it will be much easier to manage and less time consuming.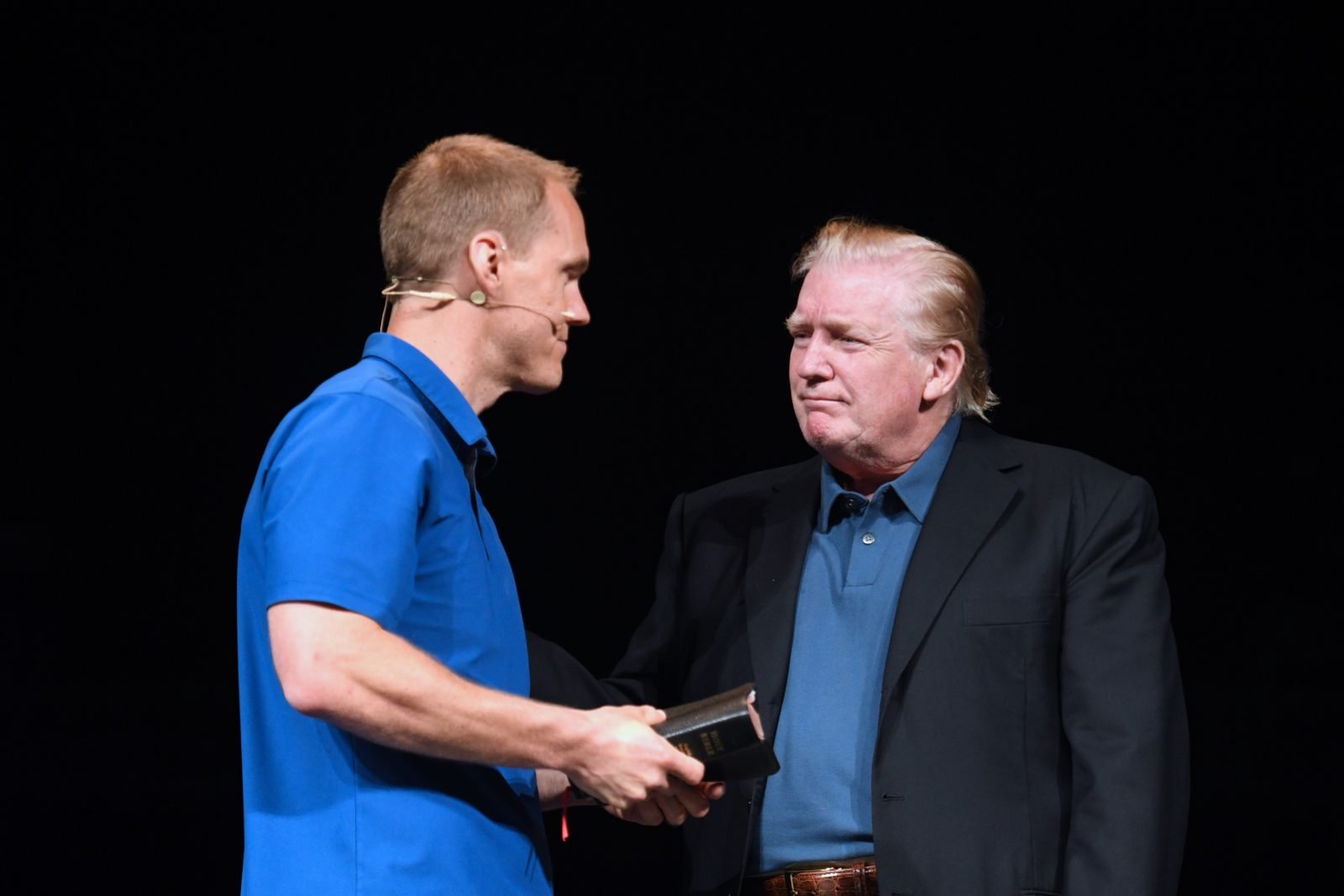 It also prompted many questions from users who queried whether it would be a permanent change for the president whose hair has become somewhat of an iconic feature.
"Trump's new hairstyle looks good on him," one person commented on Twitter. "He's thinning up there now, so it was time for a change. I hope he keeps it."
Another wrote: "Surprised to see the new hairstyle. The new style will be much easier to take care of for a man with so much to do for America."
While a third commented on the similarity to Trump's son's style writing: 'The new hairstyle makes you look about ten years younger! Looks good! You look just like @EricTrump."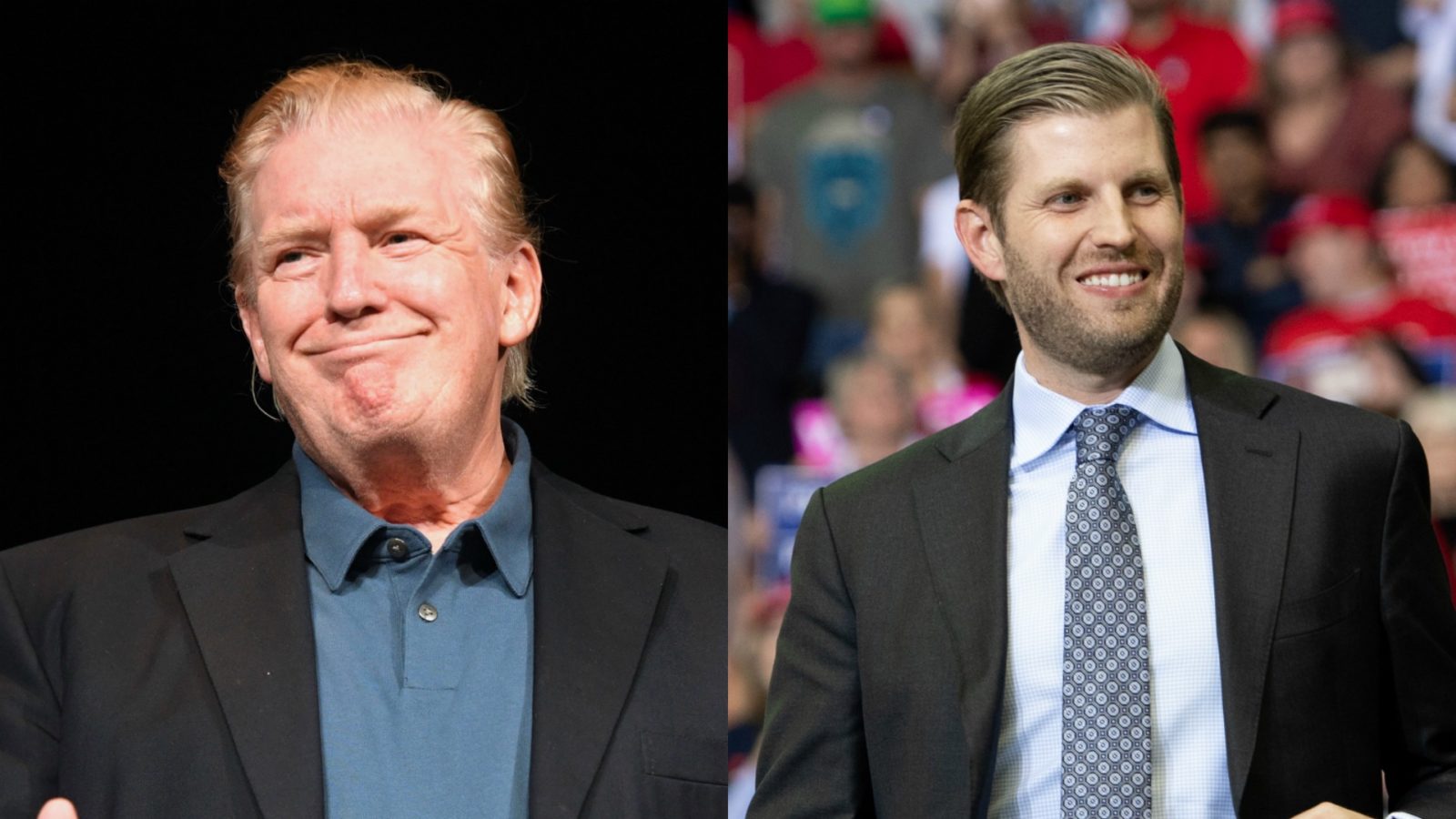 However, the comments weren't all supportive with others admitting it wasn't a great look for the president.
"Looks like you just took a shower or went swimming… Guess he thought he'd stir everyone up before the trip," someone added.
Another simply said: "New hairstyle yuck."
The outpouring of attention for Trump's new do is a change for the president, whose wife Melania is usually the one at the receiving end of fashion compliments.
The First Lady pulled out all the stops for a glamorous evening in Japan last week as she stepped out in a stunning floor-length gown with her husband.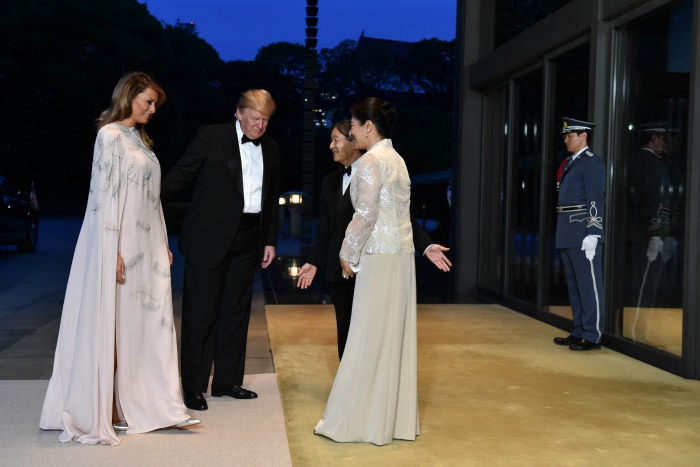 Melania looked glowing in the long white cape dress which draped gracefully over her shoulders, as she attended the elegant dinner with the Japanese emperor and empress.
Read more: Dazzling Melania Trump turns head in glamorous floor-length ball gown
Matching her footwear with the silver embroidery which detailed the gown, the mother-of-one opted for beautiful silver heels as she entered the Imperial Palace in Tokyo.
Melania complemented the outfit with a pair of diamond stud earrings, while she wore her brunette locks down in slight waves.
Are you a fan of Donald Trump? What do you think of his new hairstyle?