Each year, the Kennedy Center Honors recognises exceptional artists for their contributions to American culture. The awards saw the likes of Cyndi Lauper and many other celebrities join forces on the red carpet in full glamour.
Cyndi turned heads in an all-black ensemble, which featured a trendy blazer matched with a bustier top and lace see-through pants. Paired with black stilettos, the 65-year-old wowed crowds in the bold outfit, with her blonde locks styled in wild curls.
Read more: 'He used the girls like instruments': Cher slams ABBA's Benny Andersson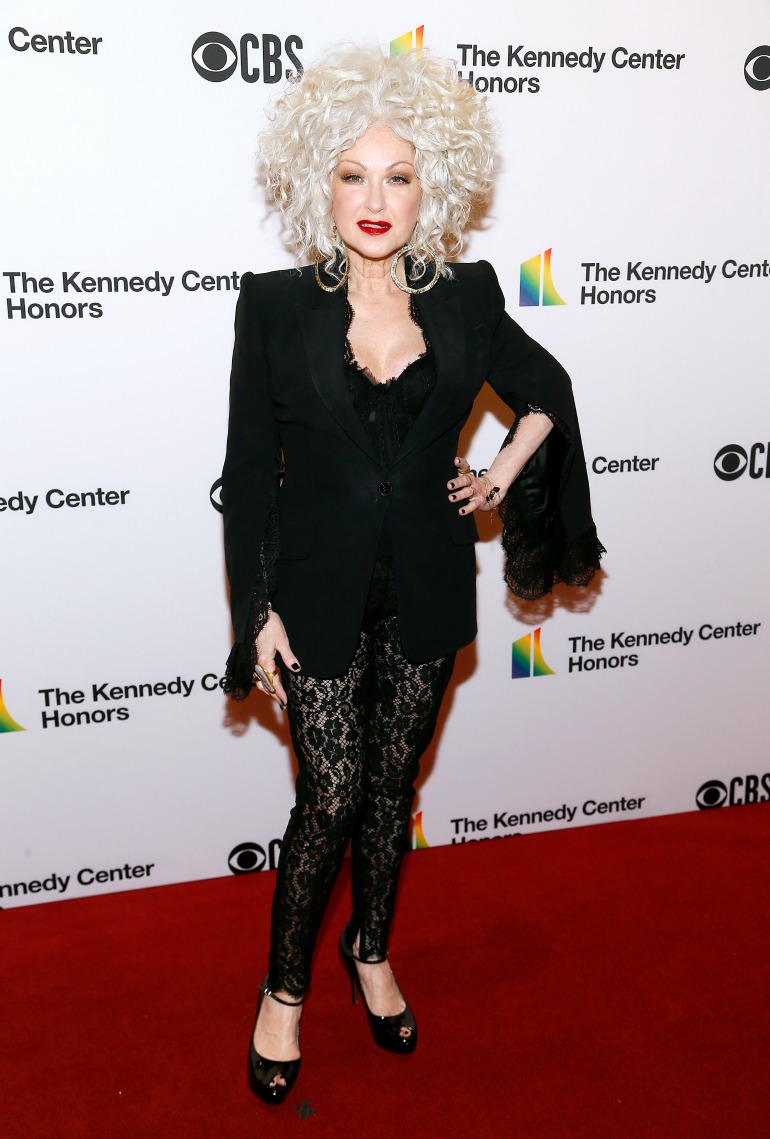 Read more: Cher, 72, claims ageless appearance is down to healthy diet
Cher's glamorous outing comes after the superstar credited her healthy diet and lifestyle for her ageless appearance, insisting it's kept her looking young and wrinkle-free at age 72.
Appearing on UK talk show Lorraine earlier this year, she was asked what the beauty secret was behind her wrinkle and line-free face.
As host Lorraine joked: "I don't think you'll ever stop. And you don't look any blinking different!"
Cher then responded: "I'm working at it. And you know what? I don't drink, I don't smoke and I don't do drugs. I think that has something to do with it I really do."
She added: "I'm taking care of myself. I'm a good eater. I work at it. I'm responsible."
Cher previously admitted she'd had a face lift 10 years ago, but made no mention of it during her chat with Lorraine. She previously said: "Yes, I have had a facelift, but who hasn't? I have become the plastic surgery poster girl.
"Everyone says I am terrified of getting old but the truth is that in my job becoming old and becoming extinct are one and the same."
Are you a fan of Cher? Do you like her style?