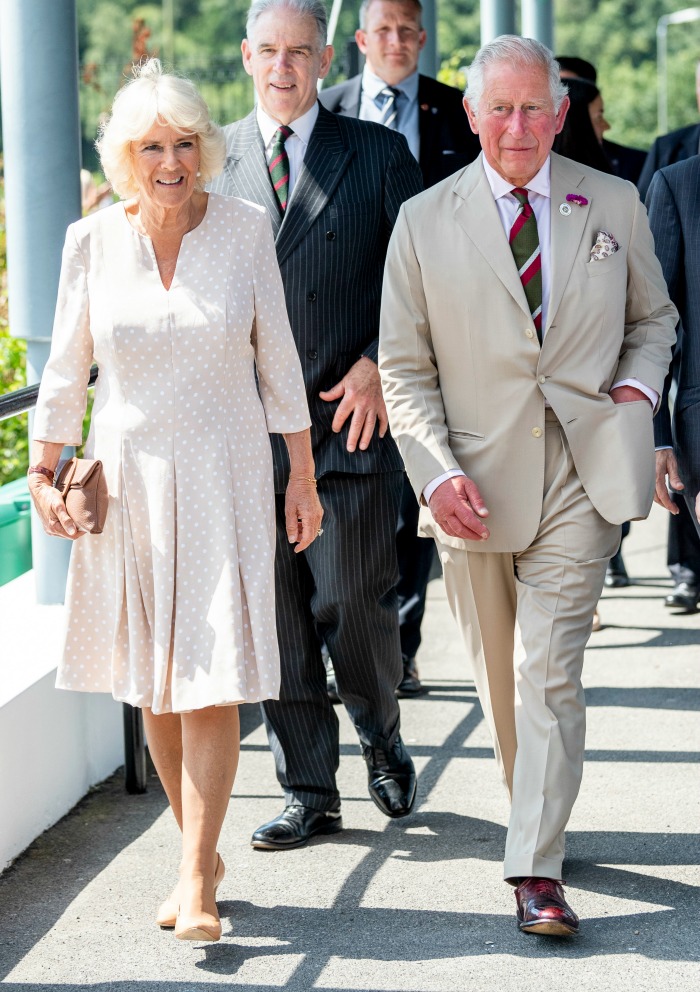 Camilla was joined by the Prince of Wales who looked dapper in a light grey suit, white shirt and bold green and red tie for the visit to White Rose Primary School.
The royal couple happily chatted to students at the school as part of their visit with the prince joining in on science, technology, engineering and mathematics (STEM) subjects and the duchess attending the school's own radio station where she read a poem by famous author Roald Dahl.
During her visit to the radio station Camilla reportedly gifted the students some books to add to their library collection and encouraged them to keep reading.
https://www.instagram.com/p/BzgQahsg07g/
"I'm glad you are all very keen readers," the duchess said according to People. "You will have to keep away from that television screen."
The couple also had the privilege of listening to the school's charity choir, which aims to encourage self-belief and self-confidence and helps to develop a sense of community.
Later in the day, Camilla headed to one of charity Maggie's cancer centres in Cardiff where she met with staff, volunteers and those who have benefited from the charity's services.
The duchess, who is president of the charity, smiled happily for snaps outside the facility and even got her hands dirty by planting a tree in the garden.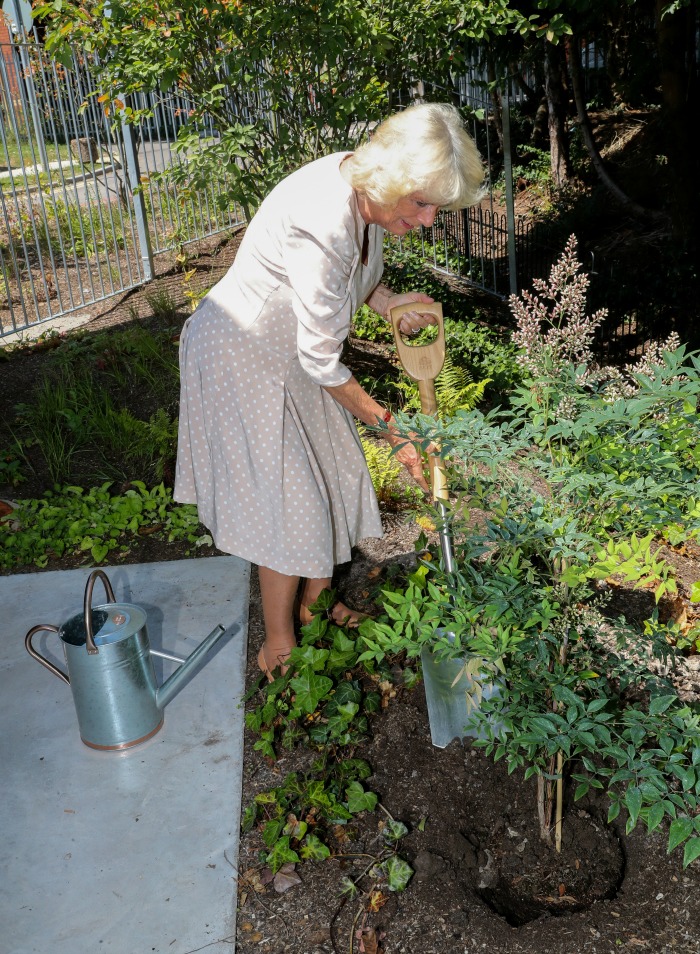 Maggie's has a number of centres across Britain which aim to help cancer patients stay healthy in both mind and body. The charity offers a "domestic haven" for patients, where they can receive emotional and psychological support.
Both Camilla and Charles have received a lot of praise from fans who commended them for their hard work and support of others.
Read more: Learning from the best: Camilla follows the Queen's lead in pastels at Royal Ascot
Taking to Instagram one thankful mother wrote: "Was a fabulous day. My little Welsh boy enjoyed it and keeps asking if he's going to see Prince Charles again tomorrow."
While another fan commented: "Prince Charles and Camilla bringing joy to people once again. They work so well together and just ooze happiness. Just lovely."
Are you a fan of Camilla and Prince Charles? What do you think of the duchess' outfit choice?