"Having family and friends who are an active part of your life has been shown to keep loneliness and depression at bay. There are mental, emotional, and even physical health benefits to being socially connected with others," relationship and divorce coach Sallyanne Hartnell tells Starts at 60.
"There are strong links between maintaining social connections and having better overall mental and physical health, as well as a more positive outlook on life and in general, enjoying life more.
"It is especially important to remain connected with friends or make new friends as we navigate some of the challenges of older age, like change in work through reduction of hours or retirement, losing a spouse through a divorce, death, or children leaving home both. All these contribute to loneliness and isolation.
"There's also a study published by the Journal of Neurology, Neurosurgery and Psychology, which found that feelings of loneliness in seniors increased their risk of dementia by more than 60 per cent," Hartnell adds.
With that being said we wanted to see how you– our loyal Starts at 60 community–meet new people, so we put a call out on our Facebook page and the response was wonderful! Here's a list we've put together of the places where the Starts at 60 community are meeting new people, so hopefully, more of you can do the same.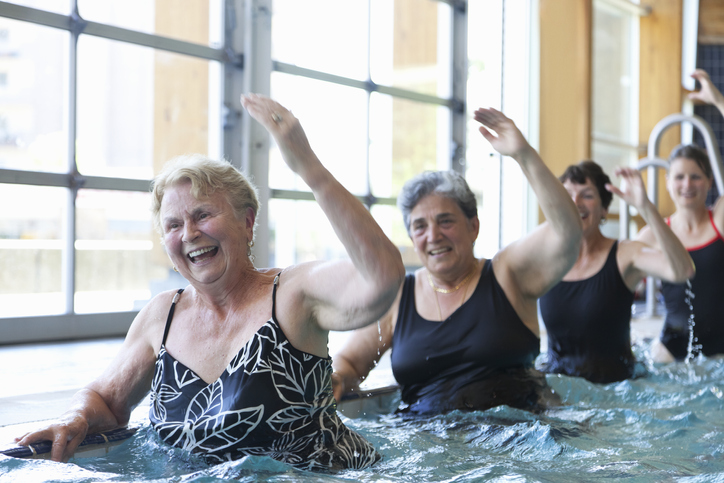 Fitness classes
Regular exercise, especially among older adults, is fundamental to ageing well. But working out and joining age-specific fitness groups are also great ways to make new friends.
"We joined a Strength and Balance exercise group in 2014 for the over 60s. We now have a great new group of friends we regularly socialise with. Another new couple joined this year who will be included in our group. We really enjoy be able to make new friends."- Lilian Hornby
"I started doing zumba and have met a wonderful bunch of women, also volunteering helps too."- Trish Armfield
"Joined the local gym. A lovely lot of ladies."- Brenda Petersen
Community clubs and social meet ups
Sometimes we shy away from social gatherings. But community clubs are great as they often run on an "anyone can join" basis – you never know who you will meet!
A great way to meet like-minded over-60s right around Australia is at your local Starts at 60 Meet Up event. Hosted by volunteers from the Starts at 60 community, Starts at 60 Meet Ups take place once a month across the country where attendees catch up over coffee or lunch, and most importantly good company. Most events are held at the same location on the same day of each month so you can get to know a group near you and build friendships in your own community.
If you enjoy swimming, reading, galleries, woodworking, painting, or hiking, there is a good chance there is a social group in your area that you can join too. There will be others who also enjoy doing the things you do and you can explore conversations while doing what you love.
"CYO was a great social group. We competed in Squash on Sunday nights all over Sydney had heaps of picnics and social activities. Kept us busy, ages ranged from 15 to 20 so it was a good range."- Judith Thomas
"Joined a choir, reading for the blind and joining water aerobics. Also, moved into a new complex."- Marietjie Human
"Take up dancing, you will make many friends in the same age group and always have a great social life."- Kay Poulson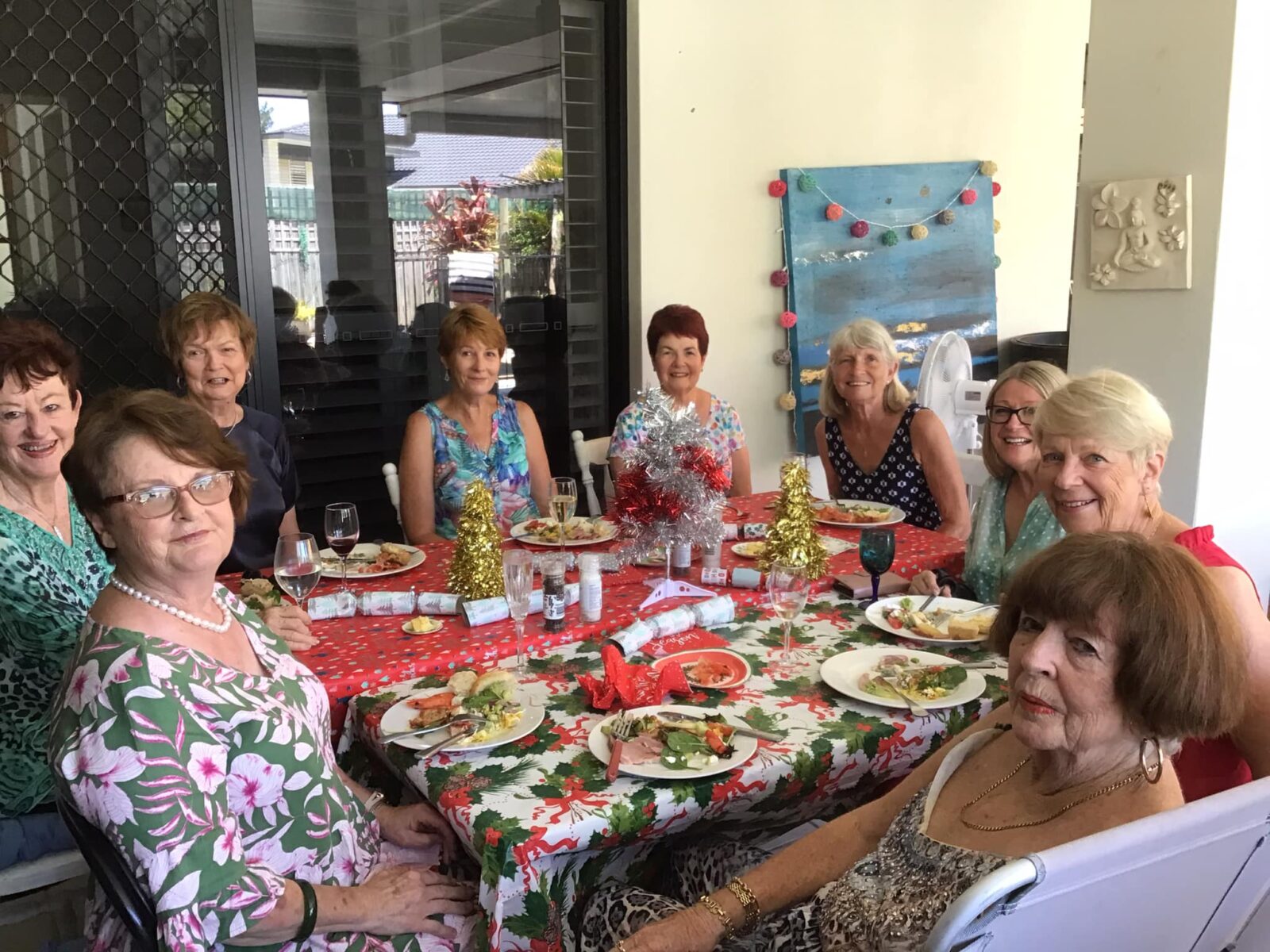 Travelling
If you like the idea of travelling with like-minded individuals on a fun and memorable holiday where all the planning has been done for you, then Travel at 60's group tours are worth considering!
"Became involved with Alumni groups in AU, EU, involved in community services and doing teaching in Europe, and so making new friends as well as mentoring many."- Mamoon Haque
"Joined a travel group."- Bev Taylor
Moving or exploring your neighbourhood
You don't have to go far to meet new people, sometimes all it takes is dropping by your local coffee shop or downsizing and moving to a smaller town.
"By going about checking what's new in my neighbourhood and it has worked."- Margaret van Rooyen
"Living in a retirement village! Heaps of friends."- Sue Hobbs
"Moved into a retirement village. Best decision for me in my later years."- Avril Robertson
For many, isolation and loneliness creep up on us. For others, there's a specific event, like death, divorce, or moving house, that sparks loneliness and disconnection.
"It's then that we are faced with a choice. We can choose to reach out, be brave and connect with others. It just takes courage," Hartnell says.
"Fear and excitement manifest in our bodies the same physiologically, they feel the same. So if you're feeling nervous or anxious about reaching out to connect with someone, tell yourself you're not afraid – you're excited. Trick your mind into believing what your body is telling you and reframe your fear as excitement."
This article was originally published on January 19, 2023, and has been updated on August 28, 2023.