Collins styled her brunette locks in her favourite curled hair-do and sported her signature makeup look with bright red lipstick and smokey eyeshadow.
During the evening the Hollywood star was gifted a beautiful photograph of her late sister Jackie, who tragically passed away in 2015 following a battle with breast cancer. According to The Daily Mail, Collins proudly carried the framed picture and posed for photos over the course of the night.
She star certainly isn't letting her age stop her from enjoying life, often seen out and about with her friends and husband Percy Gibson. Last month Collins looked sensational as usual, wearing a stylish leopard-print coat, beige cowl neck sweater and matching coloured pants.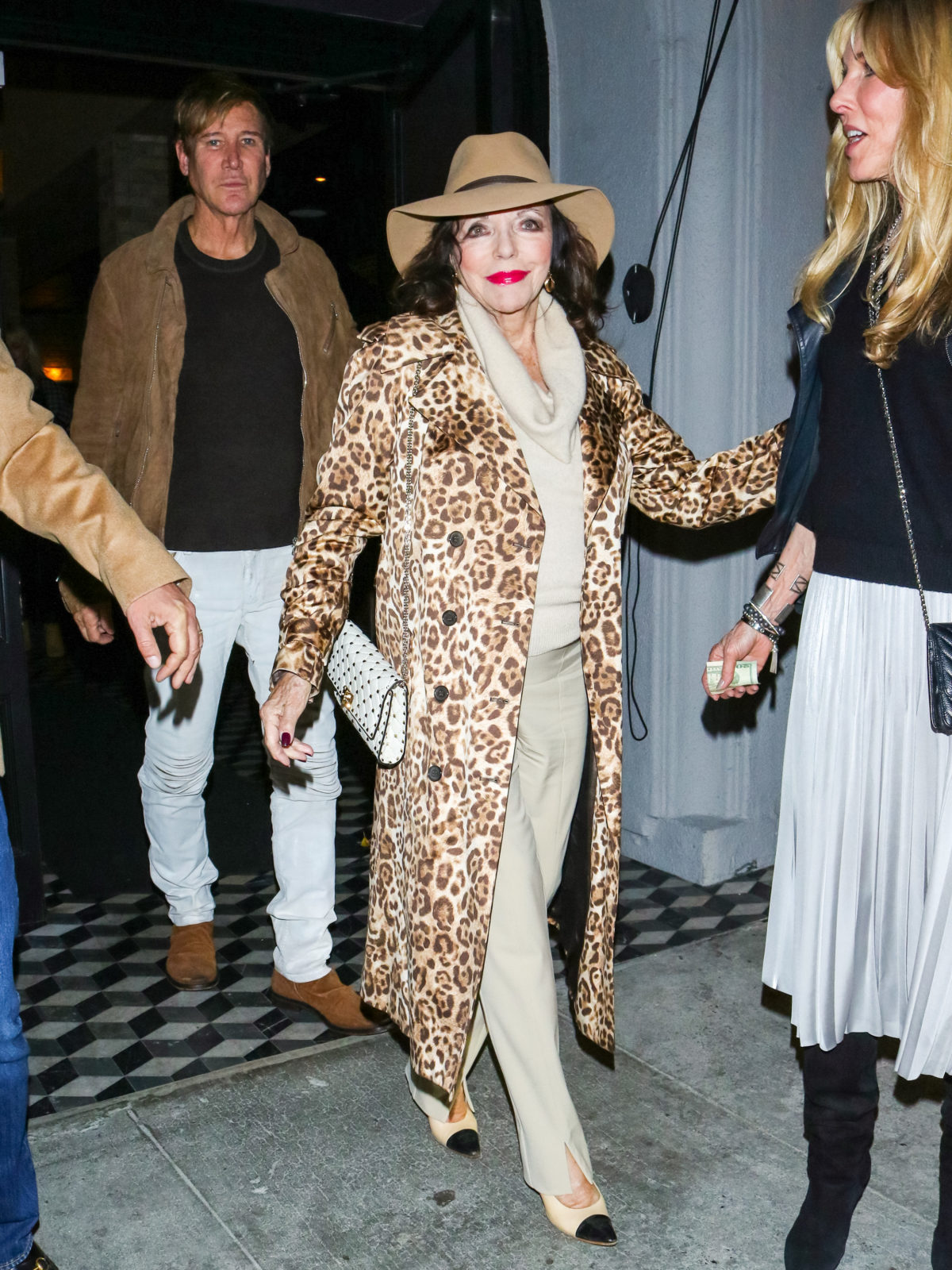 Collins added a pop of colour with her classic red lipstick and a swipe of blush to her cheeks. Her gorgeous brunette locks were styled down in slight waves and she slung a cream studded handbag over her shoulder.
Collin's appearance out in Los Angeles came days after The Time of Their Lives star gave some fashion advice, and said jeans are unflattering. Speaking to magazine Vogue, the actress said she hates jeans, especially those with holes.
"I really hope that people will spend more money on clothes, because nobody dresses up anymore," Joan told the publication.
"If you do, then people stare at you, or make cutting remarks – well, maybe not cutting, but they'll say something like, 'oh, look at you! You're all dressed up'."