In case you missed it, here are our top 3 winners:
1. Glenys H from NSW with "No 69…Quintessential Milton"
This is a watercolour, Gouche and ink painting on 300gsm Arches watercolour paper. 26cm x 36 cm. I have just completed a 6 week road/painting trip down the South Coast of NSW. Painting wherever I stopped.
Milton is a beautiful, quaint historical town just north of Ulladulla. Everywhere you walk in this beautiful town is inspiring but it was no 69 that really appealed to the artist in me.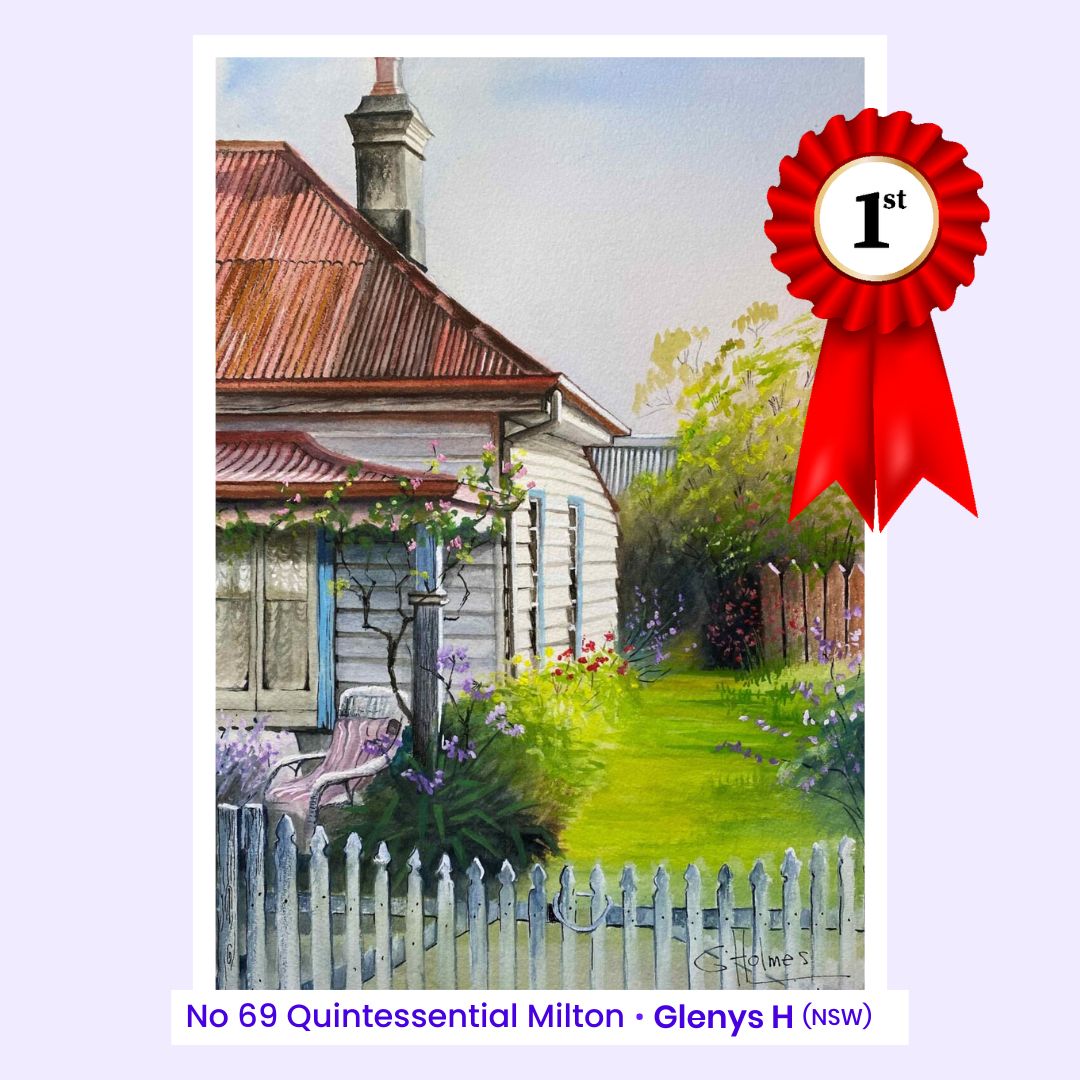 2. Kerry Z from NSW with "A promise of things to come"
This oil painting on canvas represents a long often heart breaking journey through IVF and all that entailed. Then while walking along the beach, this scene presented itself on the morning of 'the last chance procedure'.
The sunrise in all its beauty, here was the promise that everything was going to be okay. And now my daughter is 24 weeks pregnant with twins and everything is going along beautifully.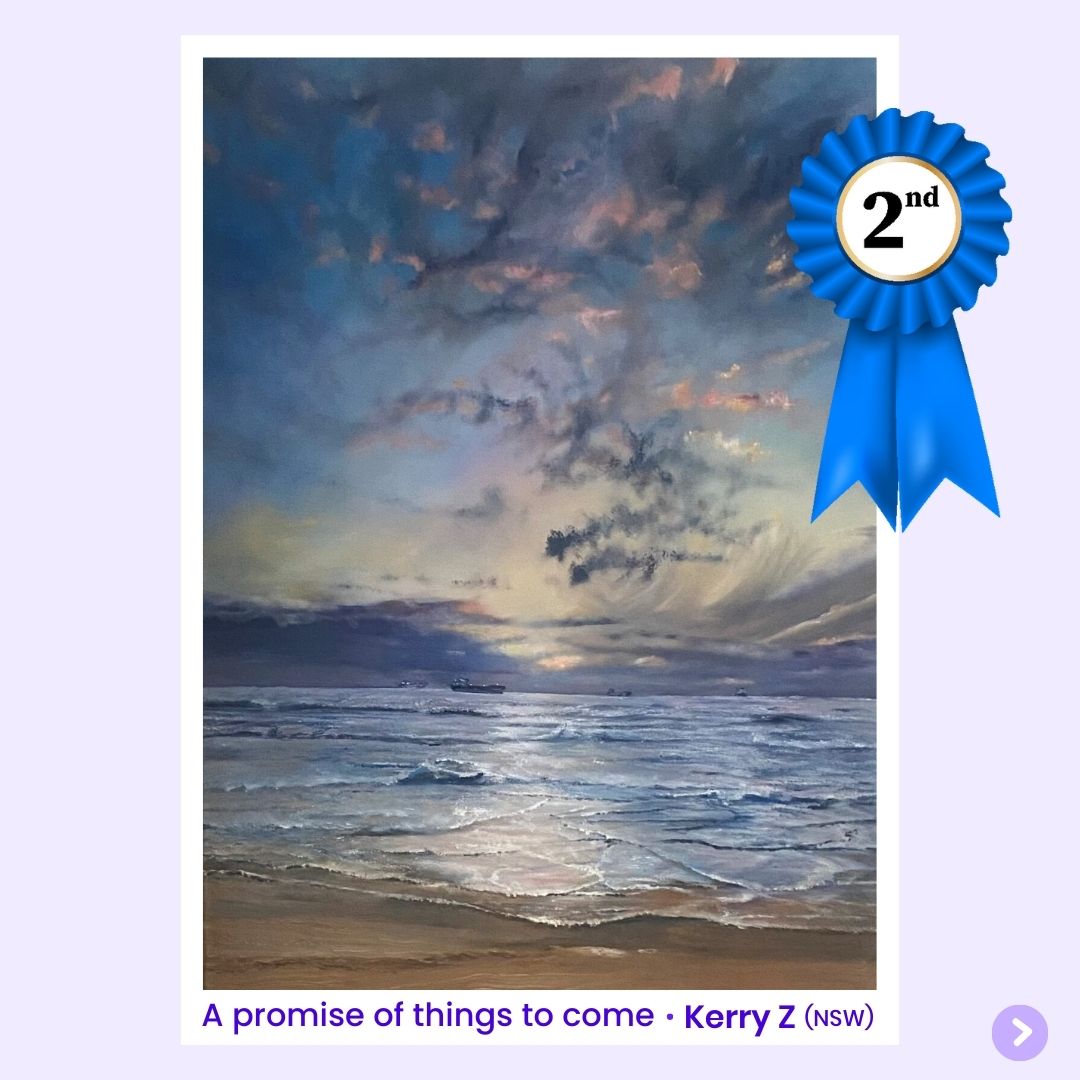 3. Marion T from SA with "Chester"
My "Chester" was inspired from a picture found online. Have only been in pencil art for 2 years. I used Canson paper and Faber Castell polychrome pencils.