While there are many different types of meditation around, transcendental focuses on the deep parts of the mind, Roth explains.
"There are mindfulness approaches to meditation which are more on the surface, how to think, how to walk, how to talk, how to act, how to breathe, many different things like that," he said. "Transcendental is deep meditation, it means it accesses a level of the mind, a quiet, calm level of the mind stillness that already exists within everyone."
TM focuses on thinking inwards rather than outwards and through practice, people have the ability to overcome stress, tension and fatigue and anxiety.
While Roth admits that like many people he was sceptical at first when he first discovered TM in his youth, but quickly changed his mind when he began to see "immediate results". He also cites "20 peer-reviewed studies that show that TM reduces high blood pressure better than antihypertensive medications, without the side effects of antihypertensive medications".
"And that's research that was published by the US National Institute of Health and research done at Harvard Medical School and published in the American Medical Association's top journal. It's very real, when we're talking about TM, we're not talking about something on the fringe. It may be an unusual word, but the reality is it's an established medical tool," he added.
While he has a black book filled with clients, most of Roth's clients are 'everyday' people, many of them over 6o. 
"So an older person who is either in retirement or moving towards retirement or can't retire but is under a lot of pressure, it's a wonderful tool to get rid of stress and wake up the brain so we have more energy to do the things we need to do," he said.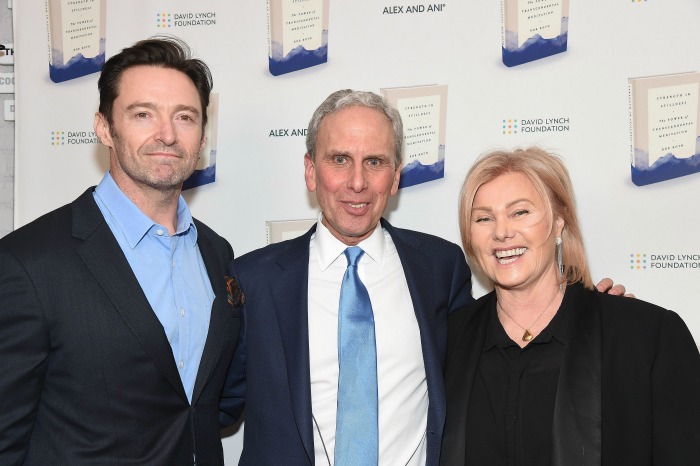 He added that it's important for people to work TM into their lives and not to use it as a replacement for medication.
"In the toolbox of an older person, there should be many tools that we can draw upon to help us deal with the very real, very deadly epidemic of stress, that we're all living in," he said. 
"Let's say you have high blood pressure, you wouldn't just go online and say, 'here's some magic potion online and some recipe and I'm going to take it because it's going to help my blood pressure'," he said. "No, you look at stuff that works. Same as meditation, you should look at the research that shows that it works."
To help the most sceptical, Bob recently released a book called Strength in Stillness. He said that he wanted the book to help people with questions and to make sense of something that people may not be familiar with. "I'm not pushing this on anybody. People should decide for themselves. I wrote the book so people could make an informed decision," he said.
"The beautiful thing about transcendental meditation is you can be 100 per cent sceptical and it works just as well. You can be sceptical about electricity, but when you turn on a light switch, the light goes on."
Strength in Stillness is currently available in book stores and as an eBook online.
What do you think? Do you practice meditation?