McCartney established himself as a solo artist after the band split more than four decades ago, even releasing a song with Kanye West and Rihanna in recent years.
But rather than focusing solely on new material as many singers do, he took fans back down the 'long and winding road', performing some of his former band's most famous hits.
From a solo acoustic of 'Yesterday', to 'A Hard Day's Night', 'Can't Buy Me Love' and many more, reviews have praised McCartney's setlist, and claim he's brought back the magic of the '60s in full force.
The singer fittingly ends the concert with the medley that caps the Abbey Road album: 'Golden Slumbers', 'Carry That Weight', 'The End'.
"We can tell from up here which songs you're enjoying," McCartney told the crowd in Melbourne on Tuesday, according to the Sydney Morning Herald. "When we do a Beatles song it lights up from your phones like a galaxy of stars. When we do a new song it's like a black hole. But we don't care, we're going to do them anyway."
Read more: The Beatles final live performance
The SMH's review of the show admitted that "the more recent solo material wasn't as strong as some of that immense back catalogue – really, how could it be?".
A review in The Australian also gave the singer full marks for showmanship.
"McCartney is an incredibly fit and healthy 75, but this long show made no compromises for stature or seniority," the paper's reviewer wrote. "His voice, still immediately recognisable, has lost little of its strength."
McCartney met a small crowd of people ahead of the opening night in Perth, and admitted he kept his loyal fans at the forefront of his mind when choosing his set lists.
"I'll sit down and think, 'If I was going to our show, what would I wanna see him do?'" The Guardian quoted McCartney as saying. "It's basically to please the audience and I'm not ashamed to say that, because they pay good money to come see a show."
At one point during his opening night show in Perth, McCartney dedicated his song 'Here Today' to John Lennon, and he's been praised by fans for keeping the larger shows personal with the short anecdotes throughout – even helping a fan propose from the stage.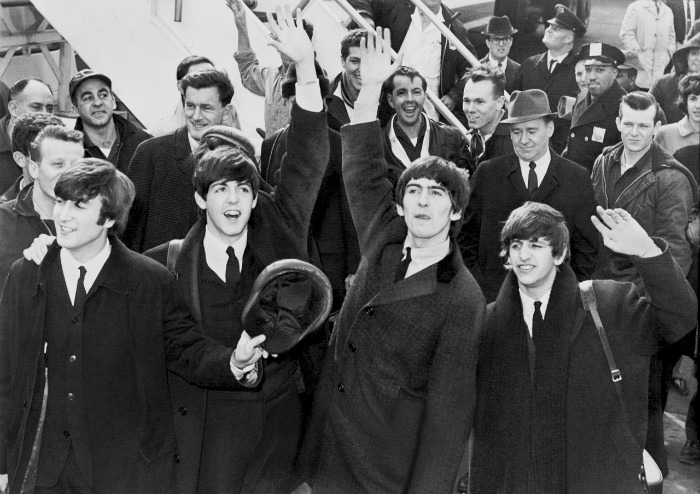 One fan tweeted: "Hi @PaulMcCartney. I was at your Perth concert on Saturday night. Thank you for a wonderful concert. It was incredible!", while another added: "Was a fantastic concert, people if you haven't got tickets Get Them you will not be disappointed #oneonone #Perth."
Speaking recently on the ABC's Triple J radio station about his relationship with Lennon, McCartney revealed that the pair drove each other to become better showmen.
"It was quite competitive because if I wrote something he'd try and better it and then I'd try and better that, so it's a good system," he explained. "It means you're going up a staircase and each time you're trying to make it better, so if that works it can make the song very good … and in our case, memorable."
McCartney described music as a kind of "therapy", and asked how he made his decision to reinvent himself following his fame in the Beatles, he added: "It was either that or quit. And that was the decision at the time but I realised I liked music too much and if I quit, I'd still be doing it as a hobby."
His many fans are no doubt glad he did!
McCartney's One on One tour continues in Melbourne, Brisbane, Sydney and Auckland throughout December.
Have you bought tickets to see Paul McCartney's tour? Do you think he's just as good as ever solo, or do you miss his shows with The Beatles? What were your favourite songs?