She then went on to discuss that both Prince Harry and Prince William have mentioned it to her before. Helen famously appeared as Queen Elizabeth in the 2006 film The Queen. The British drama told the story of the royal family's response to the death of the Princess of Wales in 1997. The role saw Helen win an array of awards including an Academy Award, BAFTA, Screen Actors Guild Award and Golden Globe.
"They have mentioned it to me and they have been very funny about it and very cool about it," the Calendar Girls star admitted. "I think Harry once said, when I was at an awards ceremony, he said, 'And Granny is here'. I was rather insulted by that."
Elsewhere in the interview, the Red star explained that she admired Meghan, Duchess of Sussex.
"It's an incredibly difficult life to lead, talk about pressure," she said. "I think she is doing it with great elegance."
During the chat, Helen also explained that she thought younger people had a lot of different pressures to the ones she and older people faced when they were growing up.
"Young people with the incredible pressure of obviously social media, of the internet, of the kind of exposure that they have now days to a fantasy idealism," she said. "We all had that when we were younger. We'd look at, I don't know, rock n' roll stars or someone and think, 'Oh God, they live such a glamorous life'. But it's so much more extreme now."
Her latest interview comes just days after she wowed audiences in a gorgeous dress at a concert. The 73-year-old star transformed in a floor-length blue and silver sequinned dress with a slit up the back to show off her age-defying legs.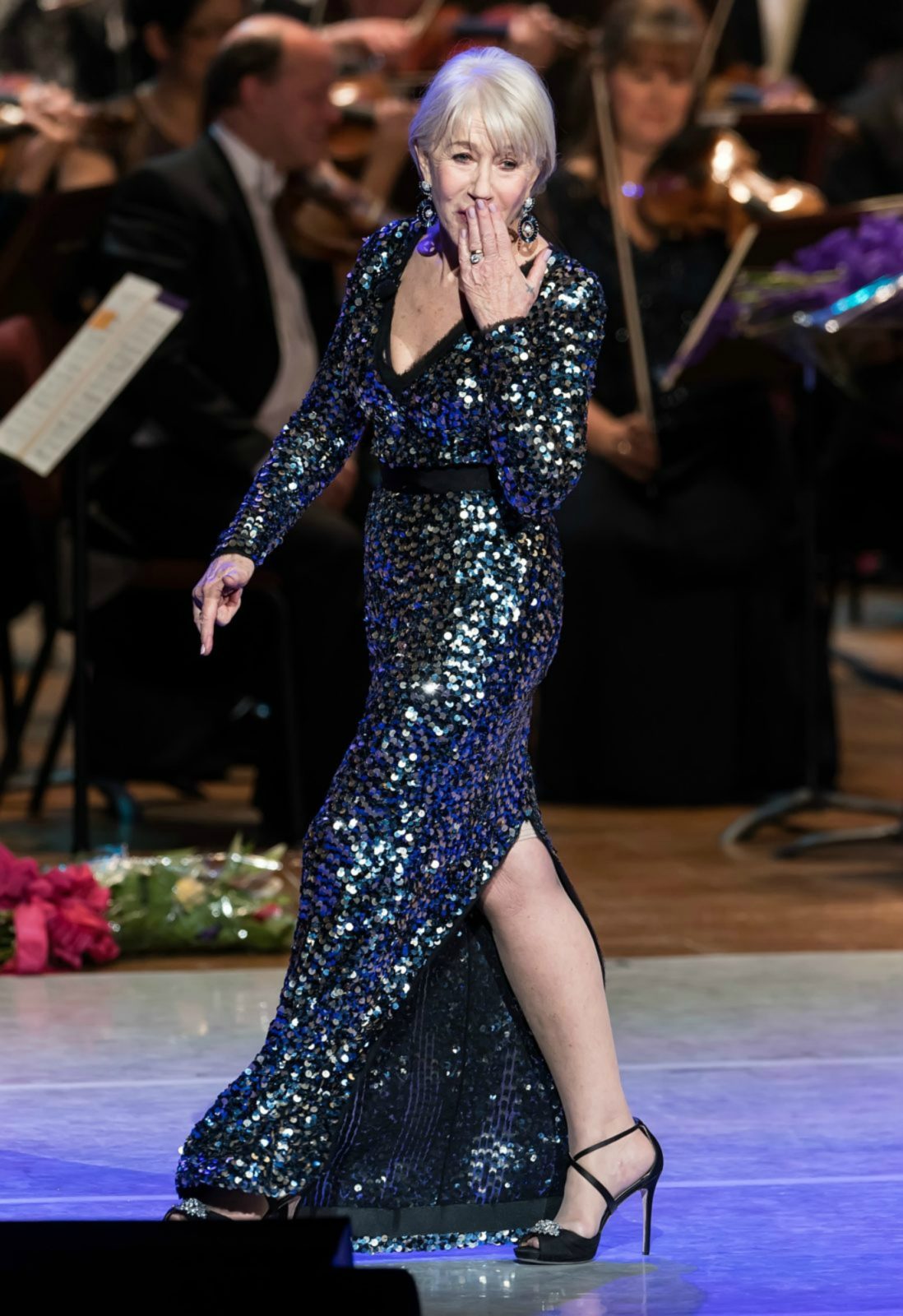 The star towered in strappy black stilettos as she confidently strode out in front of her audience at the 162nd Academy Of Music Anniversary Concert & Ball in Philadelphia, and she added huge statement silver earrings to complete the glamorous look.
Are you a fan of Helen Mirren? Has anyone ever given you a funny nickname before?