When is Goodbye Yellow Brick Road: The Final Elton John Performances release date?
While no official release date has been announced for Elton's documentary, Disney Original Documentary and Disney+ have won the rights to feature the documentary but it is understood that plans for the film release include a festival run and a limited theatre release before becoming made available for streaming exclusively on Disney+.
As the film will cover his November tour in America, it is likely that the documentary won't be ready for the big screen until early 2023 at the earliest.
What is the Goodbye Yellow Brick Road about?
At the heart of the documentary Goodbye Yellow Brick Road: The Final Elton John Performances will give the audience a time-hop from the '70s to the present day and everything in-between as viewers are given the chance to watch some of Elton's jaw-dropping and legendary performances in venues like Madison Square Garden.
In his remarkable career, Elton has released 10 emblematic albums, seven of which ranked number one on the charts, become a globally recognised artist, and made himself a revered name in the LGBTQ+ community when he created The Elton John AIDS Foundation back in the early '90s to support those battling the disease.
"There are no superlatives left to describe Elton John and his impact on music and culture — he's simply unrivalled," said Bob Chapek, CEO of The Walt Disney Company.
"Like a good Disney story, Elton's music has both universal appeal and the ability to connect with audiences on a deeply personal level. He has been part of the Disney family since 1994 when he helped make The Lion King an instant classic, and we could not be more excited to collaborate with him on this new documentary."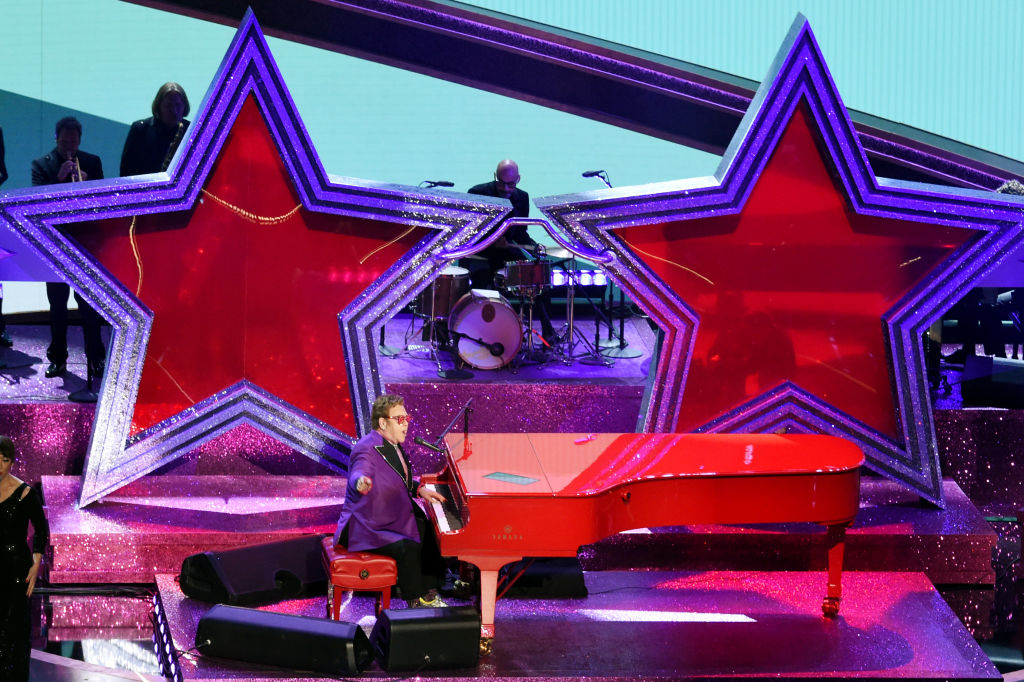 All about Elton John's final Goodbye Yellow Brick Road tour
After 52 years of touring and performing live, Elton announced a monumental three-year international farewell tour named after his 1973 hit, Goodbye Yellow Brick Road. Consisting of over 300 concerts, the tour kickstarted in Pennsylvania in September 2018 and will wrap up in Stockholm in 2023.