Vladimir Putin picture goes viral for all the wrong reasons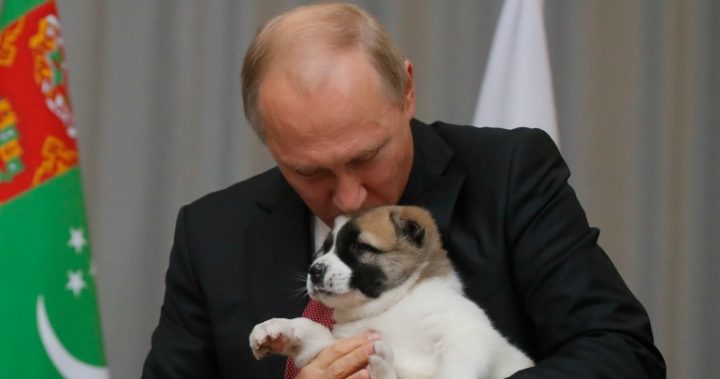 One might say this is an adorable photograph of a political leader with a cute puppy dog.
Others might say this is perfect inspiration for a meme that will go viral on social media. 
Unfortunately for Russian President Vladimir Putin, the latter is exactly what happened after this image was taken of him kissing a Turkmen shepherd dog.
Putin was given the dog as a belated 65th birthday present from Turkmenistan's President Gurbanguly Berdimuhamedov when they met in Sochi, on October 11.
Ad. Article continues below.
But plenty have seen a funnier side to the photos taken during the presentation, and they have taken to social media to share the fun.
— Dr. Dementia (@GrantFricks) October 12, 2017
While media have been reporting Putin has named the cute fluffy, Verny, which means "faithful" in Russian, there are jokes about that as well.
What a coincidence! Putin's new puppy is named "Faithful." That's Putin's name for Trump, too. https://t.co/HmXqdSgXjE

— 97.5 KBU Malibu (@975kbu) October 11, 2017
Ad. Article continues below.
But it was a photoshop battle in Reddit, titled PsBattle: Turkmen president gave Putin a puppy as a gift, that had a number of funny memes.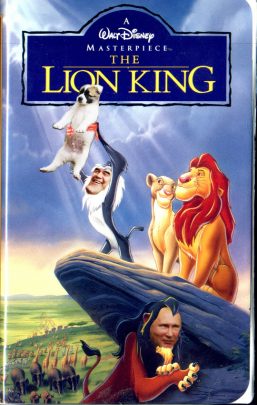 But it was an image of President Berdimuhamedov handing over the dog that had a few people up in arms.
However, there were plenty that saw the funny side.
Ad. Article continues below.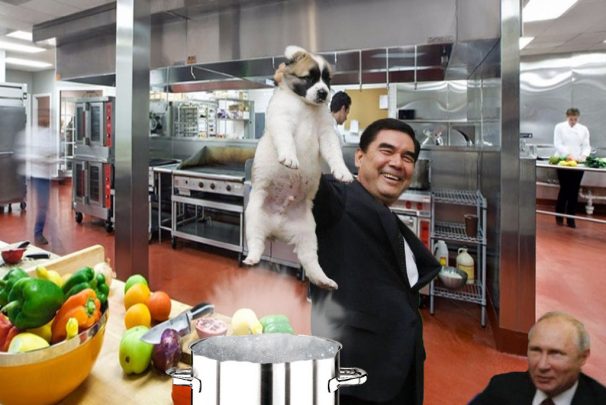 Do you think they are humorous or disrespectful of world leaders?