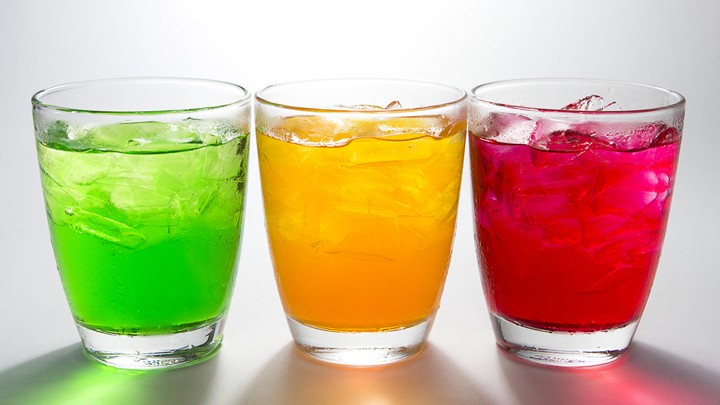 Since 1927, when Cottee's was created in Australia, we have loved cordial. That sugary concentrate was also a pantry staple but according to new data, the drink's heyday is well and truly in the past.
As more and more of us try to adopt a healthier lifestyle, we try to cut down on sugar and items that aren't natural or juiced right in our kitchen. Unfortunately humble cordial is another casualty of the health craze that's taken over the world, but we can't help but feel a little nostalgic about the drink many of us grew up drinking, as did our children and grandchildren.
According to Nielsen Homescan, cordial sales in Australia have fallen dramatically in the 12 months to October 2015.
And cordial is becoming increasingly unpopular in households with year-on-year figures showing 53.7 per cent of households have cordial in the cupboard, compared with 56.1 per cent in 2014 and 58.7 per cent in 2013.
"The lost cordial shoppers are more likely to be under 35 when compared to average cordial shopper," a Nielsen spokeswoman said.
Nutritionist and dietitian Dr Joanna McMillan told News Corp it was a positive thing. "People don't realise just how much sugar they're adding even with just a splash of cordial," she said. "Because it's so concentrated, even a small amount is the same as a sugar-sweetened soft drink".
She attributed their prior success to successful campaigns that touched on Australia's culture. "We've got people who are now adults and parents themselves who had cordial when they were kids," she said. "If under 35s are stopping, that does show the message around sugar-sweetened drinks is getting through", she said.
Many of us have a twinge of nostalgia when we think of the famous cordials from our youth, particularly the Cottee's brand. The brand's popularity reached its peak in the 1960s, and lime cordial has been the number one flavour since.
Tell us: do you still buy cordial? Would you be sad if it left our shelves?
Comments