Sharon Stone sizzles in lace black underwear for racy magazine shoot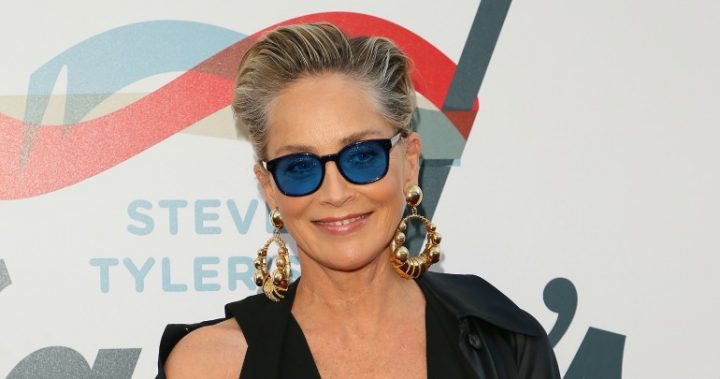 Sharon Stone has wowed fans with some glamorous fashion shoots throughout her career, but she's far from done yet – and proved it with her latest racy magazine shoot.
The 59-year-old star looks sensational in a series of photos for Italian Vanity Fair's new issue, showing off her figure in nothing but some flimsy lace black underwear and a fur coat over her arms.
Towering in high heels, she pulls a series of poses in front of the camera, and looks in her element as she returns to the limelight in a dirty warehouse, with photographer Carter Smith working his magic on the snaps.
Ad. Article continues below.
Sharing them on her Instagram page, Stone wrote: "Thank you @vanityfair, and special thanks to the @vanityfairitalia team."
With her hair spiked up in a dramatic do, and dark eye make-up, she looks years younger in the revealing photos. While she has been pictured at several red carpet events recently, this is a rare look at the former model back in action on a set.
Fans were quick to praise the photos, and one commented: "You still got it," while one added: "@sharonstone Every time I think you've outdone yourself you prove me wrong. #delicious #body #thoselegs #stems #icon #goddess."
Meanwhile one fan joked: "God bless ya @sharonstone you never age .. my aunt told me I looked like you the other day (she has terrible vision) but what a compliment."
Ad. Article continues below.
Stone is now starring in Steven Soderbergh's new murder mystery TV series Mosaic,  and speaking about Stone's role in it previously, Soderbergh admitted she fitted her character perfectly.
Ad. Article continues below.
"Sharon understood that there are not a lot of actors who have the kind of iconic baggage she has," he said, according to the Sydney Morning Herald. "This is a character who needed to be believable as someone who could have an entire town wrapped around her finger. Sharon has that kind of energy and power."
It comes after she admitted her previous stroke scare made her no longer care about ageing in Hollywood. Writing in and op-ed for the Hollywood Reporter previously, she said she's "thrilled" about ageing.
"I actually find ageing a benefit," she wrote at the time. "I don't choose to make growing older a negative. I choose to get older. Growing older is my goal.
"I love it when people say, 'In Hollywood, you're not allowed to get older.' Really, who gives a s**t what Hollywood thinks about anything?"
Do you like Sharon's latest magazine shoot?