Sexy at 60! Jane Seymour strips down in Playboy shoot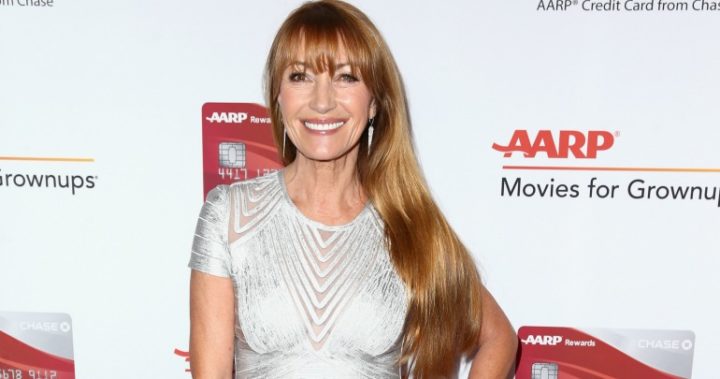 Who says you can't feel sexy at 60? One of the biggest misconceptions about ageing is that women in their 60s can no longer look sexy without being branded 'mutton dressed as lamb'.
One woman sticking two fingers up at critics is Jane Seymour, 67, who's proved yet again that beauty is ageless by stripping down in a new shoot for popular men's magazine Playboy — and she looks amazing! This marks the third time the former Bond girl has posed for the magazine, having previously done so in 1973 and 1986. 
The adored English actress shared an image from the shoot to social media with the caption: "I'm THRILLED to finally share this with you! I was recently photographed and interviewed in my home by Playboy."
Ad. Article continues below.
Fans rushed to her Instagram page to show their support. 
One user wrote: "Go Jane!! Love how you can represent beauty & grace at any age!!! Thank you for being an excellent role model to all women." Another added: "Congratulations … you're beautiful … age does not matter…" While a third wrote: "WOW! You're looking better than ever, you are the reason why age is just a number, keep it coming!"
And Jane isn't the only over-60 celebrity to bare all. Earlier this year, Dame Helen Mirren, 72, posed topless for Cancer Research UK's long-running charity Give Up Clothes For Good, which raises funds for treatment and cure of childhood cancers. 
Pop legend Madonna, 59 (turning 60 in August this year), isn't scared to show some skin either. The 'Material Girl' singer recently uploaded a topless image to Instagram with the caption, "Sunday Bloody Sunday."
Ad. Article continues below.
Starts at 60 reader, John Lightfoot said over-60s should embrace their beauty, saying that, "For too long we have been shamed into keeping our bodies covered as society deems them ugly but we have to realise that we are beautiful in every way and shouldn't cover ourselves to please the public." 
Ad. Article continues below.
The frequency with which over-60 celebs are getting their kit off is a far cry from the more traditional take on ageing women of the past. While starlets' careers tended to dry up once they reached middle age, more older actress than ever are maintaining their position in the spotlight and speaking out for women everywhere about the need to abolish dated views on ageing. 
What do you think? Are you ever too old to get your kit off? Should more 60-plus women embrace their age?
With Facebook removing news sites from your feeds we ask that you sign up for Starts at 60's emailers here. And to keep us on your wall, join some of our new Facebook groups and clubs:
News Junkies Club – Australia
News Junkies Club – USA 
See news on the change and links to all our other clubs and groups here.