Michelle Pfeiffer stuns in skintight gold gown on red carpet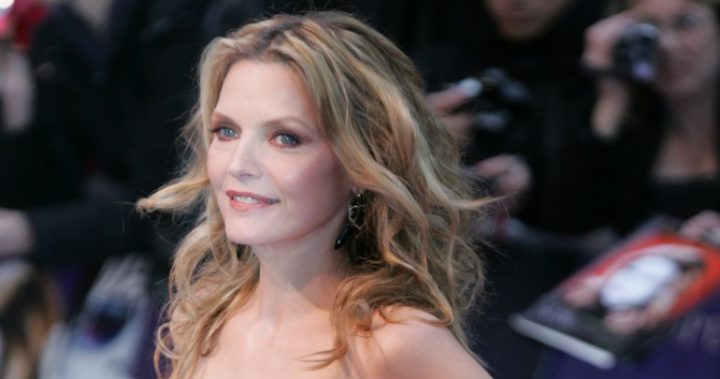 She may be 59 years old, but Michelle Pfeiffer hasn't lost any of the spunk and old-school Hollywood glamour that made her a star.
Pfeiffer walked the red carpet at the Venice Film Festival on Tuesday in a gorgeous gold-and-black dress complete with towering black heels high enough to send most people toppling.
The actress was promoting her new film Mother, which co-stars handsome Spaniard Javier Bardem and Oscar winner Jennifer Lawrence.
Ad. Article continues below.
Pfeiffer's elegant floor-length gown from American designer Michael Kors' Resort 2018 collection looked as if it were tailor-made for her and perfectly complemented her slim figure.
She was joined on the red carpet by her husband of 24 years, David E. Kelley.
Mother is a Pfeiffer's first movie in four years and looks set to scare the bejeebers out of audiences around the world.
Ad. Article continues below.
It's a psychological horror that follows a young woman whose tranquil life with her husband at their country home is disrupted by the arrival of a mysterious couple.
The movie is already getting rave reviews with Filmink calling it a "dense, delirious, playful and serious work of capital A art, and easily the most ambitious film to come out of a major studio since Kubrick died."
Check out the trailer here — if your dare!
Are you a fan of Michelle Pfeiffer's look here? Do you like scary movies?