Melania Trump glows in vintage-inspired outfit at White House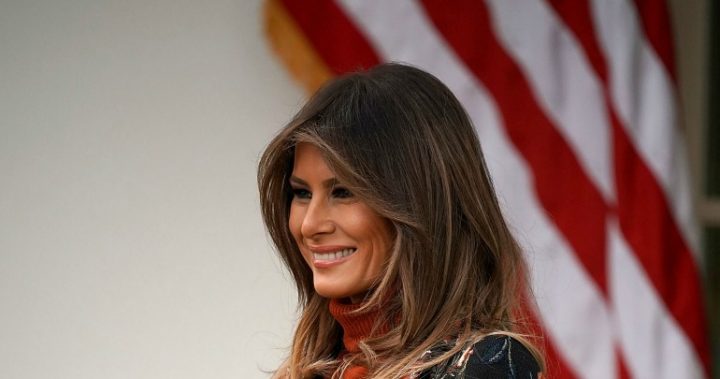 US President Donald Trump has saved a life — albeit the life of a turkey.
The president was joined by the first lady and his family as he participated in his first Turkey Pardoning ceremony at the White House on Tuesday, where he had to choose between this year's Thanksgiving turkeys, Wishbone and Drumstick. 
After putting the vote to the American people in an online poll, it was Drumstick who was granted the official pardon. Fear not though, Wishbone's time isn't up just yet with the White House confirming both birds will be sent to live out their days on a farm in Virginia. 
While the turkeys were meant to be the stars of the event, the first lady almost stole the show in autumnal colours that perfectly matched the Thanksgiving theme.
She wore a tan leather skirt, an orange turtleneck sweater, and a long floral-patterned jacket that evoked a gorgeous 60s-vintage vibe. 
Ad. Article continues below.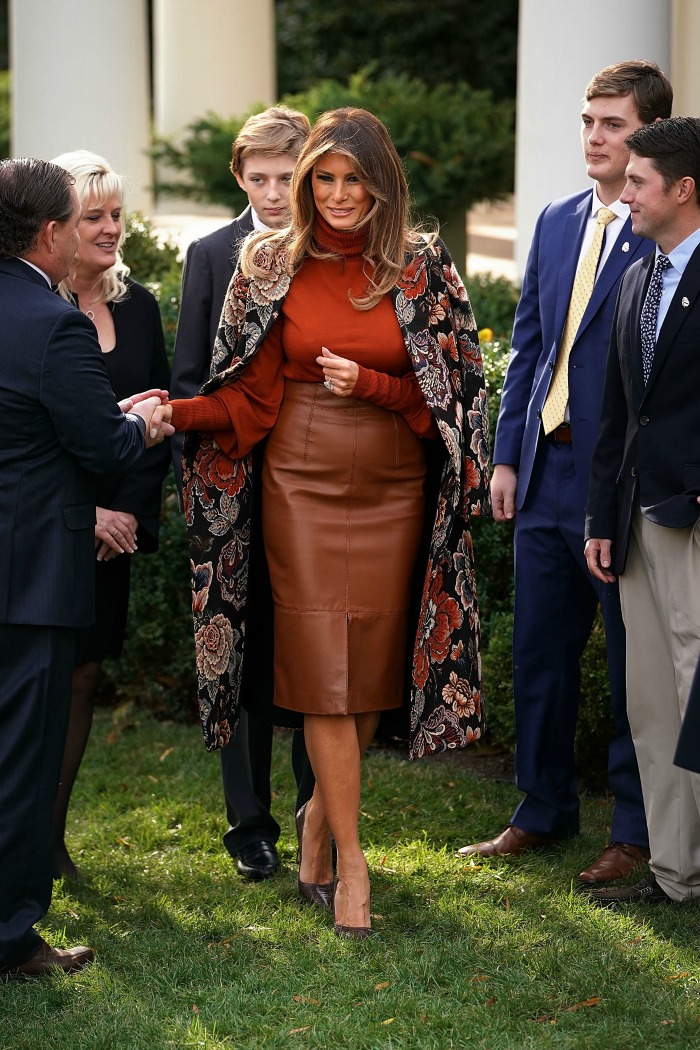 The White House Turkey Pardoning tradition dates back to the 1940s and is an annual ceremony held in the White House Rose Garden.
The President is presented with a live domestic turkey by the National Turkey Federation who they can eat or spare by pardoning the bird.
Ad. Article continues below.
After the ceremony, the first lady took to Instagram to share a picture of the event.
President Trump seemed very excited about participating in the ceremony and was especially impressed at the birds' size, exclaiming to crowds, "wow, wow, big bird! That's a big bird".
"Are we allowed to touch? Wow. I feel so good about myself doing this," he added.
Ad. Article continues below.
(Hover mouse over image to play)
What do you think of the first lady's style? Would you wear something like this?