Goldie Hawn puts her own cool twist on classic LBD-and-pearls look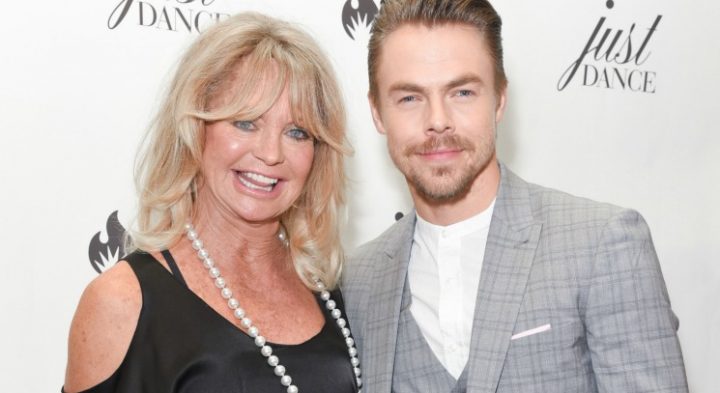 Goldie Hawn paired a traditional set of pearls with a very no-traditional little black 'dress' at the opening of an Los Angeles studio run by her own dance teacher.
The 71-year-old actress looked delighted to be at the event for JustDance LA, where she reportedly gave a speech about her childhood dreams of being a dancer.
She's made no secret in the past of her love of dancing, revealing earlier this year that one of her first jobs was as a go-go dancer. She started to taking lessons at age three, she told the Oprah Winfrey Show.
Hawn wore a long string of big pearls over a loose, silky black top over black leggings and over-the-knee suede boots, creating a classic-yet-modern look. Her trademark long fringe fell over her eyes and the rest of her blonde hair was in bouncy curls.
Ad. Article continues below.
JustDance instructor work on shows including Dancing With The Stars and So You Think You Can Dance, as well as teaching Hollywood stars dance moves for movie scenes.
Also at the launch was 32-year-old Derek Hough, a Dancing With The Stars alumni who won the television dance competition a record six times.
What do you think of Goldie Hawn's look?