Brigitte Macron raises eyebrows with short hemlines on Euro tour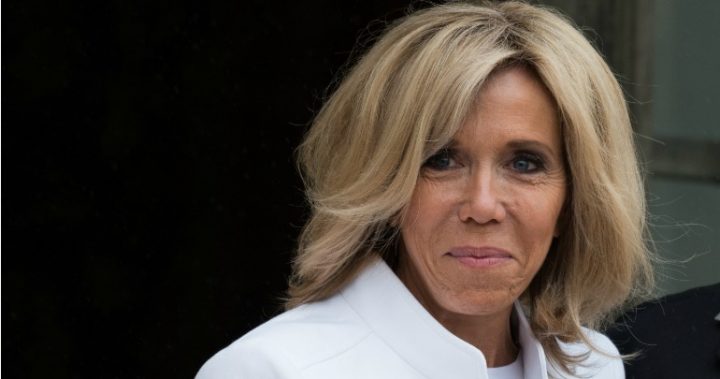 France's first lady Brigitte Macron might have been on a three-day tour of central Europe with her hubby, but it doesn't look like she's packed light in her suitcase. 
Short, yes, if the lengths of her fashion choices are to go by, but not light.
While it might be official visits husband French President Emmanuel Macron, as he met with each of the countries leaders, it was a chance for Brigitte to socialise with the first ladies in the respective locations they visited.
Firstly Brigitte made a bright start in Austria wearing a fire engine red dress with zipper detail from the Louis Vuitton. She joined the Austrian chancellor's wife Eveline Steinberger on a stroll through Salzburg on August 23 as part of the visit. 
Ad. Article continues below.
The next day she chose another Louis Vuitton, this time in navy. It was a short slim fitting piece with black trim detailing on the bustline, an outfit she teamed with a zippered jacket for part of the days, and a stylish up-do, a change from her usual natural look. This time the visit was in Bucharest, where she was hanging with the Romanian first lady Carmen Iohannis.
While in Bulgaria she again chose navy shift dress, this time with a ruffle trim detail on the bust line. This time she got to catch up with the Bulgarian presidents wife Desislave Radeva, while taking in a walk of the gardens of the Euxinograd Palace in Varna. 
Ad. Article continues below.
Which of the three dresses do you like the most?