Annette Bening does great senior style, dressed up or down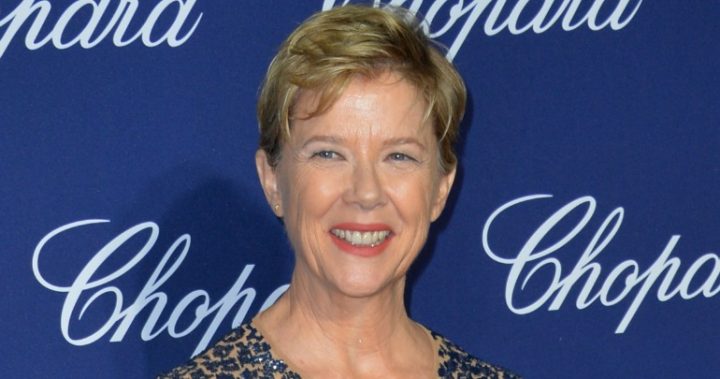 Annette Bening has made a stylish start to the Venice Film Festival.
Stepping out on the red carpet for the premiere of the movie Downsizing, the 59-year-old star of movies such as American Beauty and The American President looked simply stunning in a satin Georgio Armarni black dress with beaded detailing on the split sleeves.
Earlier she appeared at the event wearing a chic pants suit with a bright scarf around her neck. 
Ad. Article continues below.
Despite being surrounded by many young starlets who opt for the the less is more variety of fashion, Bening was refreshingly sensible. She chose a chunky pair of heels rather than impossibly high stilettos, she had an elegant slimline dress with sleeves, that still showed off her figure without showing her figure, if you know what I mean, and best of all she wore a great big smile rather than a practiced pout.
As jury president Bening has hit back at criticism of the line-up at this awards, and the lack of female directors represented. Of 21 films in the competition only one was directed by a woman, reports Hollywood Reporter. 
"I was thrilled to be asked to be here, so I didn't count the number of films that were accepted that were directed by women," Bening said.
"They watched 2,000 films if you can imagine what that would be like. So no, I didn't approach it that way."
Ad. Article continues below.
The wife of Warren Beatty, Bening said the industry was changing. 
"I know that most people that I know, whether they're veterans or newcomers, or they're men or women, most people struggle to get their movies made," she said.
"And there is a lot of sexism, of course that exists. There's no question. But I think things are changing," she said. "The more that we, as women, can make films that speak to everyone, we can be regarded as filmmakers."
What do you think of her red carpet style?